Of the $1 billion budget Ayala Corp. has up to 2016, about $700 million are allotted for energy projects
MANILA, Philippines – Ayala Corp., the country's oldest conglomerate, has set aside US$1 billion for energy and infrastructure projects it is pursuing up to 2016.
Of this, around $600 million to $700 million are allotted for its capital-intensive energy projects. 
"The $1 billion investment is for combined power and infrastructure, and 60% to 70% will go to power, and the balance on infrastructure," Eric Francia, head of business strategy, said during the conglomerate's annual stockholders' meeting on April 19.
He added that about $300 million was already committed at various energy projects, such as the South Luzon Thermal venture, and wind and hydro projects, Francia noted.
This budget may be adjusted higher, "according to opportunities," Francia added in a press conference following the stockholders' meeting.
The Ayala group has been building its war chest for these new projects and has initially eyed a $2.5 billion budget for power projects in the next 5 years.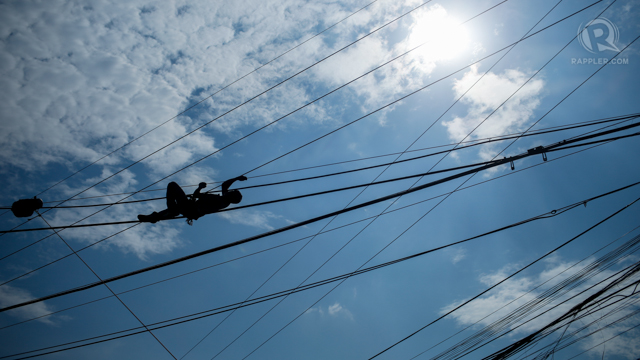 Power portfolio
The Ayala group has been slowly beefing up its energy portfolio.
In the pipeline are renewable and other conventional projects that will exceed 1,000 megawatts of generating capacity in the next 5 years.
Through AC Energy Holdings Inc, Ayala Corp's power arm, the group is has been seeking greenfield projects and has been eyeing to bid for the contracted capacities and/or assets of the government.
AC Energy continues to pursue partnerships with other firms than build power facilities on its own. 
Francia said they intend to go on this track in the next 5 years but they will "originate projects" 7 to 10 years from now.
AC Energy Holdings Inc. has signed a stake in the GN Power Mariveles Coal Plant and has also entered into a joint venture with Trans-Asia Oil and Development for the establishment of a 135-MW thermal plant in Calaca, Batangas.
It has also entered into an agreement with A. Brown Co.'s (ABC) subsidiaries to build a 135 megawatt (MW) power plant in Panay that will use clean coal.
It also has a 50% equity stage for the 33-MV Bangui Bay Wind Project in Ilocos Norte. 
Francia added that Ayala Corp. has also invested around $80 million for wind power and mini-hydro power projects. 
Infrastructure portfolio
In terms of infrastructure, Ayala has been keen on participating in various public-private partnership projects of the government such as:
LRT-1 Cavite extension
Mactan-Cebu International Airport project
Cavite-Laguna expressway
Automated ticketing system for MRT and LRT
Previously, the Ayala executives explained that infrastructure projects that they are pursuing is part of strategy for their real estate business, which is their core. New property development projects will target areas where new rail, airport and road projects are going up.
Ayala Corp won the first infrastructure project – a 4-km Daang Hari-SLEx toll road – that the Aquino government has awarded under its flagship public-private partnership (PPP) scheme in 2011. Delays have hampered the start of construction of the road project. – Rappler.com