The Gokongwei family's retail arm plans to raise P42 billion for its expansion plans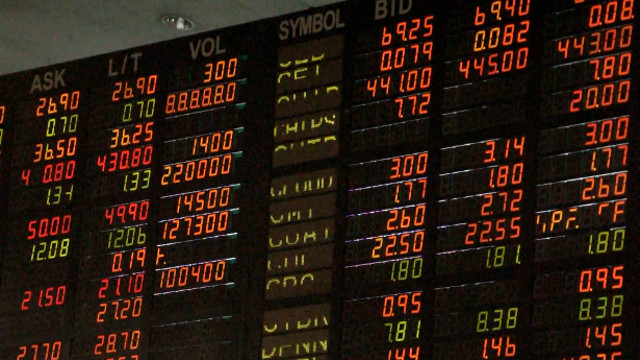 MANILA, Philippines – The Securities and Exchange Commission approved the P42 billion initial public offering (IPO) of Robinson Retail Holdings Inc., the retail holding unit of the Gokongwei family.
It's a fund raising for the expansion plans of the retail firm, but for the public, it also means being able to gauge the performance of the Gokongwei's retail unit with that of the major retailers in the country. SM, Ayala Land, Puregold are all listed.   
Robinsons Retail said it its prospectus it will offer shares equivalent to 35% of its outstanding shares that would be listed under the first board of the Philippine Stock Exchange. No timetable for the planned offering has been set.
About 461.897 million shares will be offered with an overallotment option of up to 22.852 million shares. Based on the prospectus filed with the corporate regulator, Robinsons Retail will offer the shares at up to P86.64 per.
Acting as joint bookrunners and international lead managers for the offering are Deutsche Bank, JP Morgan Securities Plc, and UBS. Maybank ATR Kim Eng Capital Partners Inc. is the sole domestic underwriter.
Proceeds would primarily be used to establish new retail stores, renovation of existing stores and repayment of outstanding bank loans.
Expansion plans
The company is spending P33.59 billion to expand its retail network by nearly 50% to 1,391 stores by 2014 from 940 stores of as end June 2013.
Of the 453 new stores, 227 are planned for Metro Manila and 226 for the rest of the country.
About P2.89 billion will also be set aside for the renovation of existing stores and P1.71 billion for debt repayment.
Robinsons Retail operates the second largest department store and supermarket stores, under the brand name Robinsons Supermarket and Robinsons Department Stores, in terms of revenues.
It is also the second largest home improvement store operator in the country as it operates stores under the brand name of Handyman, Do It Best, True Value and Howards Storage World.
Robinsons Retail operates 6 retail segments: department stores, supermarkets, home improvement stores, convenience stores, drug stores and specialty stores.
The company also plans to explore cooperation opportunities with more international market players in its existing formats, particularly by adding more new fashion brands to its international fashion specialty portfolio.
Robinsons Retail is the exclusive local franchisor of Japanese convenience store chain Ministop. It also owns South Star Drug Store and a chain of specialty stores that carries the brand Toys R Us,
Topshop, Topman, Dorothy Perkins, and Saizen. – Rappler.com