The Philippine Stock Exchange is unlikely to surpass its record high capital earnings in 2012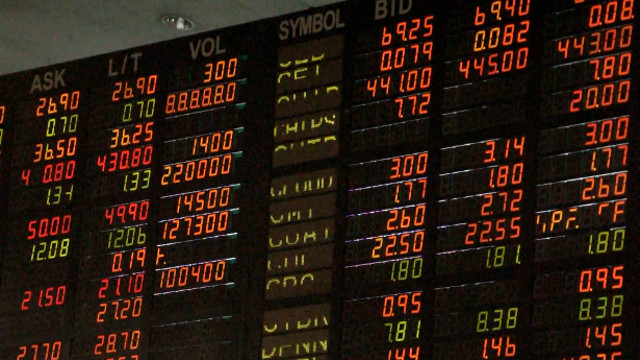 MANILA, Philippines – There is no time to surpass or even catch up with the record high capital funds raised a year ago, admitted Philippine Stock Exchange President and CEO Hans Sicat. 
Sicat said the remaining months of 2013 are not enough to overcome the roller coaster ride the stock market has experienced in the past months.    
"I think it will be under 200 billion [pesos]," Sicat told reporters when asked about how much funds will have been raised come yearend. He was interviewed on the sidelines of "Rising Stars of the Philippines" forum organized by AsianInvestor and FinanceAsia on Thursday, October 17.
In 2012, the PSE recorded an all-time high of P219 billion. 
Rough ride
The PSE president explained that the local bourse went through a roller coaster ride this 2013, affecting corporate appetite for initial public offerings (IPO), follow-on offerings, stock rights and private placements. 
"The market is only picking up now. We are running out of time for fund raising transactions," Sicat noted.
Sicat stressed that developments in the United States have affected the performance of the local market, which was hit in May when Ben Bernanke, the current chairman of the Federal Reserve, the US central bank, announced a possible US tapering.
By June the PSE became the biggest loser among Asian markets.
"Everything started going this way and every other day it's either up wildly or down wildly, " he added.
Sicat added that other developments in the US, such as the annoucement of a delayed tapering, shutdown of government, and possible default on debts have caused the volatility in local markets.
San Miguel Corporation has already decided to shelve its IPO plans for its power generation arm. Discovery World Corp., the developer of upscale resort Discovery Shores Boracay, has also announced it would defer its planned P1 billion IPO.
Robinson Retail Holdings Inc, the retail arm of the Gokongwei group, which plans to generate between P26.7 billion and P32 billion via an IPO, is potentially the biggest company to debut at the PSE this 2013.

Others that are lined up include Travellers International Hotel Group (to raise about P20.3 billion), Harbor Star Shipping Services Inc. (about P460 million).
"Lets wait and see. The US is  affecting global market sentiments. From a calendar perspective we are out of time," Sicat noted. – Rappler.com