This is AI generated summarization, which may have errors. For context, always refer to the full article.
A DOE-led investigation and a Senate inquiry on Wednesday seek to determine if there was collusion among power producers which led to a P4.15 power rate hike by Meralco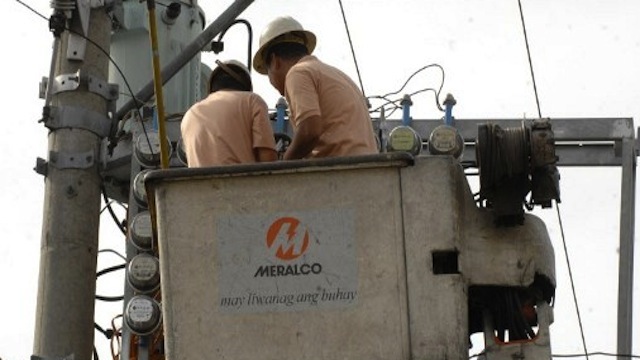 MANILA, Philippines – The government will release on December 30 the results of its investigation into the power rate hike of Manila Electric Company (Meralco).
Conducted by the Department of Energy (DOE), the Energy Regulatory Commission (ERC) and the Philippine Electricity Market Corporation (PEMC), the probe will determine if there was collusion among power producers when 6 power plants underwent unscheduled outages.
Along with a month-long maintenance shutdown of the Malampaya natural gas plant in Palawan, the outages forced Meralco to source additional power from the Wholesale Electricity Spot Market (WESM) and other plants that run on diesel. These led to a P4.15 per killowatt-hour (kWh) staggered power rate hike.
Energy Secretary Carlos Jericho Petilla said that whether or not there was collusion, the government may formulate a new policy to prevent the same scenario from happening again.
Meralco, for its part, explained that it does not profit from the generation charge – the cost of producing power that forms bulk of the hike. Payment for the generation charge, which went up by P3.44 per (kWh), goes directly to power producers, said Meralco.
It also clarified that its distribution cost remains the same. It attributed the rest of the rate hike to taxes and adjustments in transmission and system loss charges.
Trillanes: Demand more from gov't
Meanwhile, Senator Antonio Trillanes IV filed Senate Resolution 411 calling for an inquiry into Meralco's power rate hike.
Scheduled on Wednesday, December 18, the Senate inquiry would determine if the increase in power rates is justified.
"We have to calculate if the planned increase is correct. Why do they have to increase it by P4.15? Even a peso increase would amount to billions. And then there is the question of the rollback that they were supposed to give but have not given. They have to explain that," said Trillanes in a radio interview with DZBB.
The senator wants to make sure that Meralco will roll back prices as soon as the staggered price hike ends. "We will get a definitive statement from Meralco that it would also set a P4.15 rollback once the price stabilizes," said Trillanes.
He also urged the public to apply "political pressure" on the Aquino administration to fix the country's energy woes.
"Use your voice to be heard. If you don't, high power rates would continue, they would let it be, and they will not impose a rollback later, believe me," said Trillanes.
Trillanes said that Filipinos should demand accountability from elected officials, as well as from politicians jockeying for government positions in the next election.
"Ano ba ang ginawa nila at ano ang plano nilang gawin? Sabihin nila sa atin kung may aasahan pa tayo o wala. Kung wala, hayan ang hinalal natin noong 2010, wala palang plano," he said.
(What have they done and what do they plan to do? They should tell us whether or not we would expect something. If none, it just proves that those we elected in 2010 have no plans all along.) – Rappler.com