San Miguel Corporation is expanding the gateway to the country's top tourist destination under a concession contract signed with the government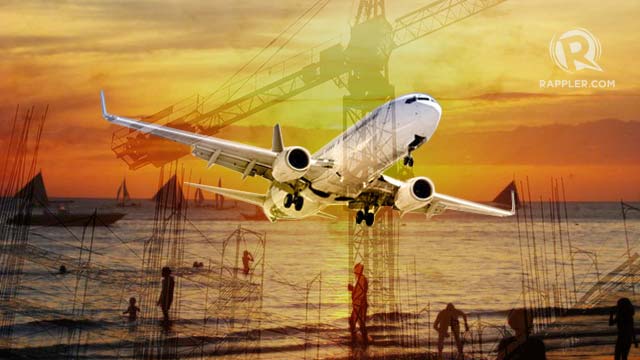 MANILA, Philippines – Conglomerate San Miguel Corporation will start construction works to expand the Boracay airport within the first half.
"Once the project is complete by 2016, the Boracay airport will be able to accommodate larger aircraft, boosting tourism not just to the country's top tourist destination, but also to the rest of the Visayas region," the company said in a disclosure to the Philippine Stock Exchange.
San Miguel owns 99.72% of Trans Aire Development Holdings Corporation (TADHC), which holds a 25-year concession right to operate the Godofredo P. Ramos Airport, the 7th busiest in the country. TADHC holds the exclusive rights, obligations and privileges to finance, design, construct, operate and maintain the airport by virtue of a concession agreement with the DOTC and the Civil Aviation Authority of the Philippines.
The airport expansion project involves the rehabilitation of the existing passenger terminal, the construction of a bigger international terminal, extension of the runway to 2,100 meters from 950 meters, improvement of the road network, and upgrade of airport facilities.
The project also has a commercial component that entails the development of a 16-hectare property beside the airport.
The project is expected to bring more tourists to the world-renowned Boracay Island.
Data showed that tourist arrivals in Boracay jumped 13% to 1.363 million last year from 1.206 million in 2012.
Developing airports is part of San Miguel's strategy as it diversifies into the infrastructure and power sectors for higher returns.
After losing in the bidding for the P17.5-billion Mactan-Cebu international airport expansion project last year, the company is looking at building a $10-billion international airport near Metro Manila. – Rappler.com