(UPDATED) The country's largest conglomerates participated in the June 2 bidding for the PPP project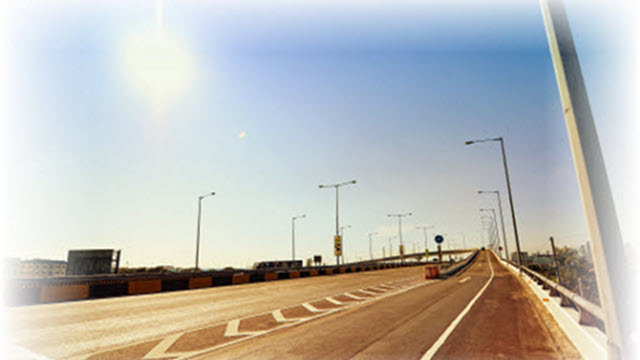 MANIA, Philippines (UPDATED) – Four prequalified groups submitted their technical proposals for the P35.4-billion Cavite-Laguna Expressway (Calax) project Monday, June 2.
Calax was the third expressway project bid out under the Public-Private Partnership (PPP), the centerpiece economic program of the Aquino administration aimed at boosting infrastructure investments.
Public Works Secretary Rogelio Singson said submission and opening of financial bids would likely be done Friday, June 6.
Only the financial bids of the groups with compliant technical proposals would be opened, he noted.
"We hope to complete the process by Friday," said Singson.
Malaysia's Alloy MTD Philippines was the first to submit its technical proposal, followed by Team "Orion" of Ayala Corporation and Aboitiz Group, MPCALA Holdings Inc. of Metro Pacific Investments Corporation (MPIC), and Optimal Infrastructure Development Inc. of San Miguel Corporation.
DPWH Undersecretary Rafael Yabut said the agency's Special Bids and Awards Committee, along with its Technical Working Group, would review the technical proposals and determine compliance of the 4 prequalified bidders.
The agency earlier issued Supplemental Bid Bulletin No. 32 containing revisions to the "Instruction to Bidders" for the PPP project.
The new guidelines required bidders to submit a bid in the form of concession payment or viability gap funding or subsidy not exceeding P5 billion.
Under the original guidelines, the basis of the bid was the estimated toll fee per kilometer for Class 1 vehicles in 2018.
The Calax project involves the financing, design and construction, operation and maintenance of a 4-lane, 47-kilometer closed-system tolled expressway connecting the South Luzon Expressway (SLEX) and the Manila Cavite Tollroad expressway (Cavitex).
The tollroad would provide a more convenient and faster route between Metro Manila and the provinces of Cavite, Laguna, Batangas, Rizal, Quezon (Calabarzon region). The provinces of Cavite and Laguna are now considered among the most industrialized and urbanized areas in the country as both have been home to international and multinational electronic, semiconductor, automotive and manufacturing companies.
These provinces also serve as catchment areas for the residential population of Metro Manila resulting in traffic congestion on major road networks, particularly Aguinaldo Highway, Governor's Drive, and Sta. Rosa-Tagaytay Road.
The Calax tollroad would feature 8 interchanges in Kawit, Open Canal, Governor's Drive, Aguinaldo Highway at Silang, Silang East, Sta. Rosa-Tagaytay Road, Laguna Boulevard, and Technopark.
Less subsidy
In case of bids in the form of concession payment, the DPWH said it would not impose a ceiling to the offers of the bidders.
The agency said bidders who would offer a premium instead of asking for a subsidy would also likely win the PPP project.
The Aquino government is doing everything it can to avoid paying subsidy for major infrastructure projects to generate much-needed savings.
The DPWH said bidders who would submit a combination of both viability gap funding and concession payment as well as conditional bids would be disqualified. – Rappler.com