The Cebu BRT system is expected to cut travel time and improve commuters' experience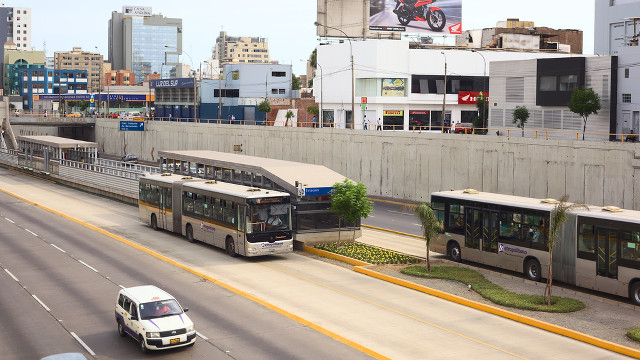 MANILA, Philippines –  In a bid to modernize the country's transportation system, the Department of Transportation and Communications (DOTC) will bid out the P10.6-billion bus rapid transit (BRT) system in Cebu City by 2015.
The agency said the design for the 23-kilometer bus corridor is expected to be completed early next year, allowing for the bidding of the project in the second quarter of 2015.
The Cebu BRT will be funded by the World Bank through its Clean Technology Fund.
Transportation Secretary Joseph Emilio Abaya said the BRT system aims to improve commuter experience and upgrade the city's transportation facilities. The BRT will have 33 stations and 176 environment-friendly buses. 
Abaya said the new system would save passengers the time normally wasted in traffic jams. He added the project would help people to use their time more productively.
A study by the Japan International Cooperation Agency showed the Philippines stands to lose up to P6 billion a day by 2030 due to traffic congestion. 
"The goal is not simply to modernize transport facilities and improve commuter experience, it is also to provide the public with a better quality of life," Abaya added.
A typical BRT system has the following features:
Bus-only lanes that make travel time faster because buses are not delayed by other vehicles on the road.

Dedicated lanes are in the center of the road to keep buses away from busy curb-sides that can also cause delays.

Fare collection is done at the station instead of on board the bus to eliminate delays caused by passengers paying the driver or conductor.

Buses will be given priority at intersections.

Platform for boarding will be level with the bus floor for quick and easy boarding.
The DOTC earlier announced plans to create more walkways and BRT systems to modernize transportation in the Philippines.
Advocates of environmentally-friendly and sustainable transport systems have praised the Cebu BRT project as a way to improve urban living.
The BRT system was popularized in 2000 by the Transmilenio BRT system in Bogota, Colombia, through the efforts of then-mayor Enrique Peñalosa.
The system was widely recognized for helping cut air pollution, average travel time, and road accidents in Bogota.
Peñalosa is recognized worldwide for transforming the living standards of Bogota residents through the Transmilenio BRT system.
In a message, Peñalosa said the BRT system would be of tremendous benefit to Cebuanos.
"The Cebu BRT will do many things: it will help Cebu's mobility and save transportation time to tens of thousands of Cebuanos, which they will better spend with family and friends; it will help Cebu's urban structure; it will be a symbol of democracy, as public transport users move faster than those in private cars; it will strengthen Cebuanos' confidence in their capacity to create their destiny," Penalosa said. – Rappler.com