The government is hoping a 3-year maintenance contract will address the problems currently besetting the aging system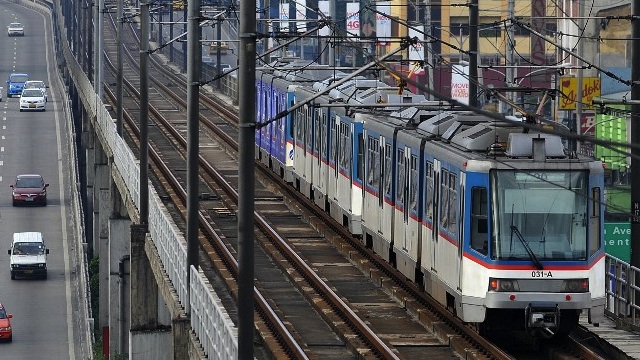 MANILA, Philippines – The Department of Transportation and Communications (DOTC) will bid out a 3-year maintenance contract worth P2.25 billion for the Metro Rail Transit line 3 (MRT-3) as it hopes to address the numerous problems plaguing the rail system. 
Interested foreign and local companies have until October 13 to submit their bids for the contract. A pre-bid conference will be held on September 9. 
In the Invitation to Bid, DOTC Undersecretary Catherine Gonzales said that service providers should be able to maintain "safe running conditions with on-time and reliable performance… while still effectively maintaining cost at a minimum level."
The 16.9-kilometer MRT3 line, which was completed in July 2000, has suffered numerous disruptions caused by aging rolling stock, mechanical failure and poor maintenance. In the most recent incident, a train derailed at the Taft Avenue station after separating from another train, injuring dozens of passengers. 
The rail system is also being run at overcapacity of about 55%, servicing some 540,000 passengers a day. It has an original design capacity of only 350,000 passengers a day. The congestion makes commuting difficult for the public, with many taking to social media to challenge government officials to ride the MRT3 during the rush hour. 
The DOTC plans to extend the contract of the current maintenance service provider, Autre Potre Technical Global Inc. (APT), by about two months or until November 5. 
Transportation Secretary Joseph Emilio Abaya said the new maintenance contract was extended to 3 years because service providers find the current contract "too short." Abaya previously admitted that upgrades were overdue.
The DOTC is also bidding out a P836.5-million contract to upgrate MRT3's ancillary systems, including its signaling and power systems. – Rappler.com