One factor, businessmen say, is the presidential term limit – a single term for 6 years – which leads to policy changes when a new leader takes over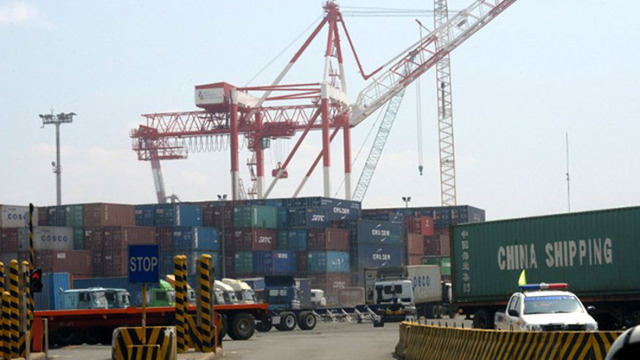 MANILA, Philippines ­– Philippine infrastructure still lags behind in Asia due to lack of long-term planning, according to industry players gathered at the 4th Annual Arangkada Forum held Wednesday, March 3.
The Joint Foreign Chambers (JFC), which hosted the forum, announced that while there is progress in 462 of their recommendations across 20 sectors in 2014, there are 9 significant sectors that need improvement, among them, ports, power, and logistics.
Ports
The Philippines ranks last among the 5 founding member countries of the Association of Southeast Asian Nations (ASEAN) in terms of fully developed airports and seaports, according to the World Economic Forum (WEF).
The other 4 founding members are Indonesia, Singapore, Malaysia, and Thailand.
This is due to the Philippines government's inability to plan long-term, as the Constitution sets a single 6-term limit for the president, which results in  policy changes when a new administration takes over, said Doris Magsaysay-Ho, president and CEO of Magsaysay Maritime Corporation.
"One of the problems we have in the country is that we're only building infrastructure to achieve present demand. What we need to do is invest for future demand," Magsaysay-Ho said.
Magsaysay-Ho suggested to not only build new ports and roads, but create clusters of manufacturers and perhaps, agricultural processing sites near them.
These hubs would be spread all over the country and create economies of scale, thus mitigating transportation costs.
Planning for airports is also not structured, with neighbors like Thailand, Singapore, and Hong Kong all expanding their airports in anticipation of new demand, while the development of the Ninoy Aquino International Airport (NAIA) is stalled, said Neil Bentley, AECOM Technology Corporation vice president for aviation in Asia-Pacific.
"There's certainly planning that takes place but I find that it's not enshrined in policy and is not as robust as it needs to be which leads to delays," he said.
Power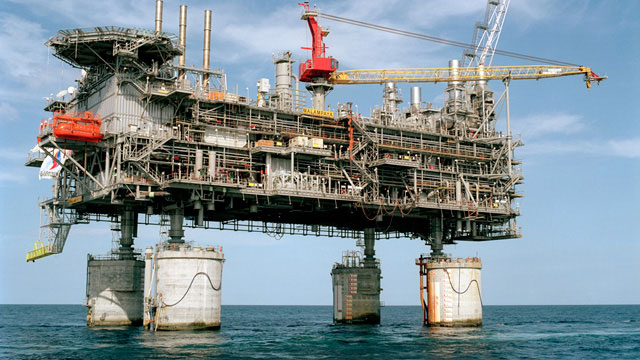 The situation is similar in the power sector that faces a power shortage across Luzon this summer.
Aboitiz Energy Solutions CEO Luis Miguel Aboitiz expressed concerneover peak, critical demands on March 16 to 18, and April 5 to 15 this year due to the Malampaya shutdown scheduled March 15 to April 14.
The Malampaya shutdown would cause an estimated power shortage of about 2700 megawatts (MW). The Illijan plant will be down as well so the Luzon grid would be short by about at least 600MW on those critical dates, he added.
Aboitiz, also president of Philippine Independent Power Producers (PIPPA), confirmed that there is an alternative fuel available that can supply about 2100MW, but such is limited thus plants would not be able to run on full capacity.
The alternative fuel is also more expensive than natural gas, which cost of about 75 centavos per kilowatt hour (kWh) would have to be shouldered by customers.
If the Interruptible Load Program (ILP) works as planned, it should solve the issue. But if it is implemented for too long, it may not be sustainable, especially if critical plants would go forced outages, thus aggravating the power shortage, Aboitiz warned.
Building power plants would have been helpful but at present, companies wait up to 5 years before they could complete setting up power plants in the Philippines, Energy Secretary Carlos Jericho Petilla previously said.
"There is no lack of people who want to build power plants but there are many delays to getting projects set up," Aboitiz said.
Financing is also another problem. If you finance a power plant on a project basis, you need to be ready with all the permits, as well as Energy Regulatory Commission (ERC) approval. Otherwise, the banks will say you can build it but with your own capital, Aboitiz added.
Logistics
Delays in power projects can also be partly attributed to port congestion.
"We are estimating the damage done by the so-called port congestion to run to probably hundreds of millions of US dollars," said Michael Raeuber, president of Royal Cargo and the European Chamber of Commerce of the Philippines.
He added that the industry is still cautious, despite Malacañang's statement that the port congestion has already been solved, following months after the truck ban was lifted. (Read: Truck ban for APEC 2015 preps to worsen road, port congestion)
The industry is waiting to see what will happen in the second half of this year, Raeuber added.
The normalization of Manila port operations might be artificial, as it is now the low season and the market has reacted with transportation costs having gone up to a level of 3 to 4 fold.
Productivity is also still low, Raeuber added.
While the Philippine economy still did well in 2014, it could have been even better without such "hiccups," Raeuber said.
And despite the infrastructure woes, there is still hope.
"The openness of Philippine society to hold dialogues with all the stakeholders involved in infrastructure has created institutions such as Arangkada, which I haven't seen anywhere else in Asia, and that is our strength," Raeuber said. ­– Rappler.com