This is to make sure there are 'just and equitable' water rates for consumers, says the MWSS Regulatory Office chief regulator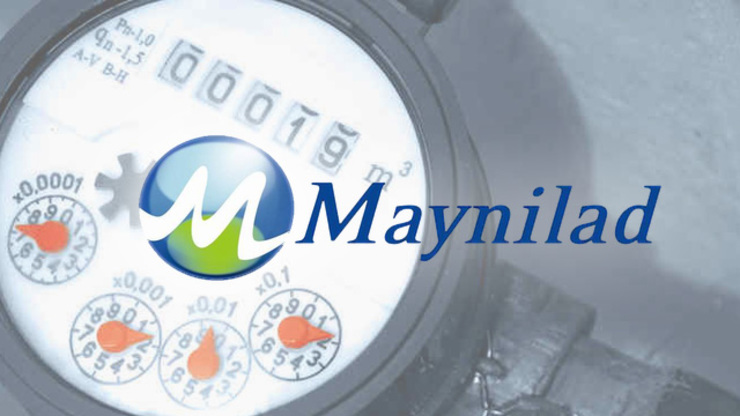 MANILA, Philippines – The Metropolitan Waterworks and Sewerage System (MWSS) confirmed that the agency's arbitration with Manila Water Company Incorporated (Manila Water) is nearing an end, and that it is suspending the implementation of the water tariff adjustment in its other arbitration case with Maynilad Water Services Incorporated (Maynilad).
MWSS is suspending the implementation of the water tariff adjustment despite the release of the final arbitral award to ensure "just and equitable" water rates for the consumers Dr Joel C. Yu, MWSS Regulatory Office chief regulator, announced.
Yu made it clear that both arbitration cases have similar basis and are linked, despite Maynilad insisting on implementing the arbitral award in its favor.
"The plain fact of the matter is that both arbitrations involve identical issues – whether or not the concessionaires are public utilities, and whether or not they may pass on their corporate income tax or CIT to the consumers. These are highly critical issues that impact significantly on the rates of both concessionaires," he said.
He went on to expound that Maynilad's new rate is based on the court's finding that it is not a public utility, meaning that CIT would be a recoverable expense.
On the other hand, a contrary finding in the arbitration case with Manila Water will lead to the opposite result.
"Simultaneously enforcing these contradictory rulings will immediately give rise to an absurd scenario, where Metro Manila's West Zone consumers are forced to bear the burden of Maynilad's CIT, while East Zone consumers are relieved of a similar burden altogether," Yu said.
This situation may cause chaos and no responsible regulatory agency of government can or should allow that, according to Yu.
Reacting to Maynilad's claims of lost revenue from January 2013 to January 2015 and monthly losses of P208 million ($4.6 million) resulting from the non-implementation of the arbitration award in its favor, Yu said that the claim cannot be substantiated.
"Under the Concession Agreement, the rate for water is set at a level that will permit Maynilad to recover its investments not immediately, but over the full term of the Concession, or until 2037. Between now and then, the rate will be reviewed at least four times during the rate rebasing exercises scheduled in the years 2017, 2022, 2027 and 2032. Assuming there is, in fact, a shortfall in Maynilad's recovery of its investments, it will be addressed by way of a rate adjustment in a future rate rebasing exercise," Yu said.
Asked about the call by Maynilad on the government's sovereign guarantee for its claimed losses, the chief regulator replied that the MWSS had already submitted its comments and position to the Department of Finance.
He also said the provisions of the Concession Agreement on the matter are quite clear and that the requirements for Maynilad to make a valid claim are not present. – Rappler.com
 US$1 = P44.30