The potential rate hike is attributed to the 3 power plants' shift to liquid fuel and diesel during the 30-day Malampaya shutdown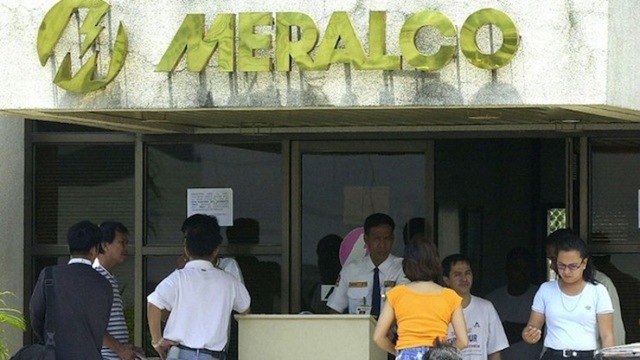 MANILA, Philippines – On top of the 30-day Malampaya natural gas facility maintenance shutdown that started March 15, consumers are again reminded that their electricity rates will go up in April and May.
Why the spike? This is because the 3  natural gas power plants fueled by Malampaya – Sta Rita, San Lorenzo, and Ilija will have to shift to liquid fuel and diesel, which are more expensive than natural gas.
"Usually, when Malampaya is on a shutdown mode it is really more expensive," Manila Electric Company (Meralco) utility head Larry Fernandez said on Tuesday, March 17.
Irma Exconde, Department of Energy (DOE) Director for Electric Power Industry Management Bureau, said the liquid fuel now being used by Sta Rita and San Lorenzo power plants are P2 ($0.045) more expensive than natural gas.
Diesel, which replaced natural gas for Ilijan power plant's use, is P4 ($0.090) to P5 ($0.112) more expensive.
"[But] we still have to source power from the 3 power plants because if we don't, we lose some 40% of Luzon's requirement," Fernandez said.
Based on fuel costs, Meralco estimated that the overall rate impact in generation charge – the bulk of your electricity bill – is P0.46 ($0.0103) per kilowatt hour (kWh) in April and P0.72 ($0.016) per kWh in May.
"The 30-day shutdown will spread over two months. Based on our cut off, it will be 10 days in March and 20 days in April. That's why generation charge in May will be higher in April," Fernandez.
Enough reserves
The shutdown of the Malampaya facility began on March 15 to give way for the platform installation aimed at maintaining the fuel supply to the 3 power plants, with a total capacity of 2,700 megawatts, providing about half of Luzon's power needs.
"We're still okay based on current forecasts. This means that we have power reserves. But yes, the rates will go up," the DOE official confirmed.
Demand for now is still low, based on the National Grid Corporation of the Philippines (NGCP) data, so no alert has been issued yet. A red alert means there is a supply deficiency.
For NGCP's part, the grid operator said Luzon is assured of enough reserves from March 15 to April 16.
The ideal buffer is at least 647MW. But when power reserves falls below 647MW,the NGCP will issue a yellow alert. A yellow alert could turn red and power outages could occur when reserves fall.
As of March 17, gross reserve stood at 1,403MW.
On Wednesday, March 18, demand is expected to peak at 7,644MW as against a capacity of 9,132MW, with 1,488MW of reserves for the day. – Rappler.com


US$1 = P44.65