The country's Department of Agriculture is already working on the details of the technical cooperation and information exchange between the two countries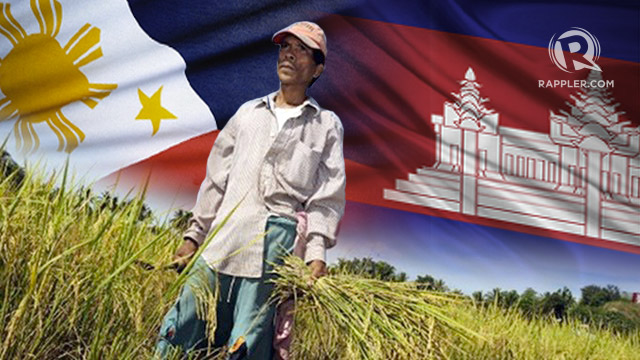 MANILA, Philippines – The Philippines' Department of Agriculture (DA) is working on the details of a technical cooperation agreement with the Kingdom of Cambodia.
Specifically, the agreement would promote technical cooperation and information exchange in food and agriculture, said DA Secretary Proceso Alcala, who met with Cambodian Agriculture Minister Ouk Rabun in Phnom Penh.
A technical working group is formed to flesh out the details of the memorandum of understanding (MOU) to be signed this year.
Alcala said creating more robust alliances with the country's counterparts in Cambodia and other Southeast Asian neighbors is high on the DA's agenda, as it both timely and necessary toward achieving national food security and inclusive socio-economic progress as the Association of Southeast Asian Nations (ASEAN) integrates this year.
The ASEAN economy, which would be fully integrated this year, offers numerous opportunities for increased agri-fishery trade and investments, he noted. 
"The job of the department is to provide and facilitate the needed resources, policies, and linkages to turn these bright prospects into reality," Alcala said.
Cambodia, meanwhile, is among the countries that have rice procurement agreements with the Philippines, along with Vietnam and Thailand. They are the only countries qualified to supply the government with rice under a government-to-government procurement scheme.
Apart from reaffirming the countries' shared commitments, Alcala also extended anew DA's invite to the Cambodian official to participate in the 37th gathering of ASEAN Ministers on Agriculture and Forestry (AMAF) in Manila on September 7 to 12, 2015.
Held annually, this year's AMAF meeting is expected to focus on developments about the preparation of ASEAN members for the regional economic integration, specifically on enhanced food security and trade. Climate change and other pressing, related issues will also be discussed. – Rappler.com