Meanwhile, the airline's new German CEO Christoph Mueller has taken over the reins Friday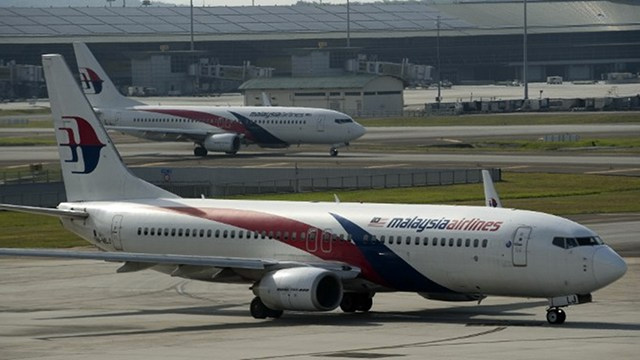 KUALA LUMPUR, Malaysia – Malaysia Airlines on Friday, May 1, said it was "exploring fleet options" as the flag carrier sidestepped commenting on reports it is planning to sell off some of its planes to restructure after recent disasters and losses.
Aviation website Leeham News and Comment reported Thursday that the airline was looking at selling or leasing out all of its six Airbus A380 planes.
Flight Global website, citing industry sources, said the beleaguered company was looking at customers for some of its Boeing 777-200ERs and Airbus A330-200 freighters.
Malaysia Airlines said it was still working on its business plan but did not give any details regarding the restructuring reports.
"Malaysia Airlines seeks to clarify the speculation on its fleet. We are currently still working to finalize the business plan… Exploring fleet options to enhance viability of long haul sectors is one area being looked into," it tweeted.
The airline, whose already loss-making operations took a further beating after the two tragedies involving the still-missing Flight MH370 and Flight MH17 which crashed in Ukraine, was taken over by state investment fund Khazanah Nasional.
Khazanah Nasional already held around 70 percent of the carrier before it acquired all the remaining shares and took the company private to deal with its problems.
It had said previously that there were plans to lay off 6,000 employees and reduce the capacity of its fleet size, and that the airline would emerge as a new company by July 1.
The airline's new German CEO Christoph Mueller took over the reins Friday, local media reported.
Mueller, who was formerly chief of Ireland's Aer Lingus, is the first foreigner to head the national carrier.
Analysts have long blamed poor management, government interference and powerful, reform-resistant employee unions for preventing the airline taking the steps needed to stay competitive.
MH370, carrying 239 people, disappeared in March after inexplicably diverting from its Kuala Lumpur-Beijing course. No trace of the aircraft has been found. (READ: One year on, still no clue over MH370 disappearance)
MH17 went down in July in rebellion-torn eastern Ukraine – believed to have been hit by a surface-to-air missile – killing all 298 aboard. – Rappler.com