As of the first quarter of 2015, there are 25 certified aviatrixes operating planes across the Philippines, records from the Civil Aviation Authority of the Philippines show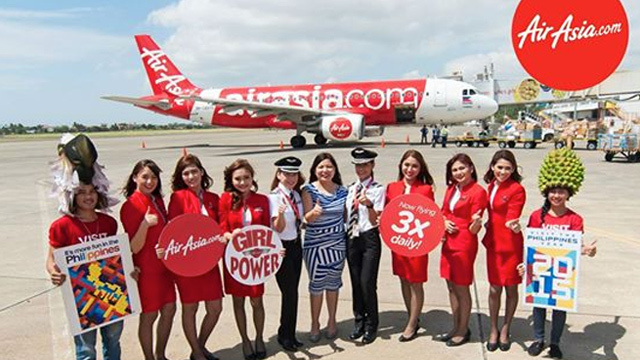 MANILA, Philippines – The demand for pilots around the world has continuously increased through the years and the need is felt even in the Philippines.
In the male-dominated airline industry, female pilots are rapidly earning their seats in the cockpit.
It all started with Harriet Quimby, an American aviation pioneer and the first woman to get a pilot's license in the US in 1911.
In 1993, Captain Aimee Carandang became the Philippines' first female commercial pilot and first full-fledged captain for national flag carrier Philippine Airlines (PAL).
As of the first quarter of 2015, records from the Civil Aviation Authority of the Philippines (CAAP) showed that there are 25 certified aviatrixes operating planes across the country.
Small but steadily growing
Percentage-wise, the number of certified aviatrixes is still small at less than 2%, but the number is steadily growing, said Captain Beda Badiola, CAAP Assistant Director General-Flight Standard Inspectorate Service (FSIS)
"There are a lot of female aircraft commanders now in PAL, Cebu Pacific, and even in the other airlines," Badiola said in a statement on Wednesday, July 15.
In March, AirAsia resumed its Manila-Davao route with an all-female flight and cabin crew in celebration of Women's Month.
The Manila-Davao maiden flight Z2 611 was steered by Captain Giselle Bendong with First Officer Iya Halagueña as co-pilot. The cabin crew was led by senior flight attendant Blanche Garcia with Anjeline Garchitorena; Jana Trajano; Christine Shane Dinong; Marah Gaa; and Mayumi Arima.
As of March 2015, women make up almost 40% of all AirAsia Philippines staff with 7 pilots and co-pilots combined, 253 cabin crew, with the rest in ground services working as technicians, mechanics, ramp officers, and in key operational and support areas. (READ: All women flight crew fly AirAsia's Manila-Davao route)
"More women are flying because the challenge is there. They say it's a man's world. But female pilots would say, 'If you guys can do it, so can we,'" Badiola added.
Badiola cited the case of his daughter, Ileen Badiola-Logos who changed her career when she decided to become a pilot at 42.
"My daughter is 42, married, and with two kids. I asked her to learn how to fly. I persuaded her to change careers. She's an AB Mass Communication graduate of Ateneo (de Manila University) and a middle manager. Good thing is she adapted quickly. Maybe it's in the genes," he beamed.
Lagos is now a license commercial pilot with instrument rating and on her final interview with a reputable airline operator.
To date, CAAP records showed in the Philippines, there are 2,605 commercial pilot license-holders; 91 helicopter pilots; 538 airline transport pilots; 66 multi-crew pilots; 46 private helicopter pilots; 2,769 private pilots; 4,074 student pilot license-holders; and 68 student helicopter pilot license-grantees. – Rappler.com