Mishandled food is punishable under the Food Safety Act. A fine of at least P100,000 and a one-month suspension can be slapped for the first offense.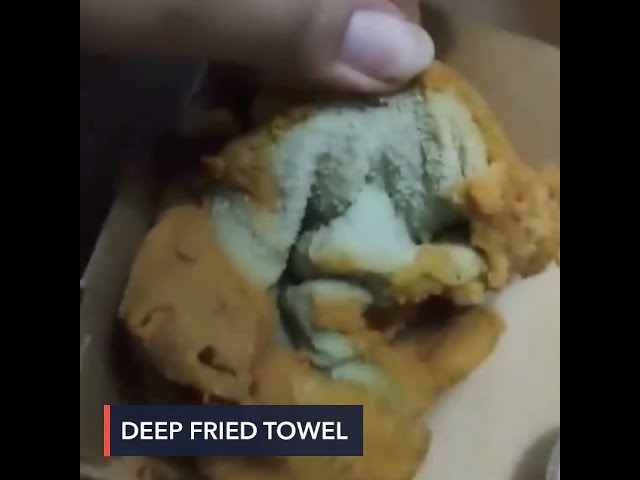 Jollibee Foods Corporation closed down a branch of its fast-food chain in Bonifacio Global City for three days, after a viral video tweet showing that a deep fried towel had been served to a customer instead of fried chicken.
The tweet, which has since been deleted, had garnered over 3,500 retweets and 6,600 likes.
In a statement on Thursday, June 3, Jollibee said the company is "deeply concerned" over the incident and will conduct a thorough investigation.
"As a result of this incident, we have directed the Jollibee Bonifacio-Stop Over branch to close for three days…to thoroughly review its compliance with procedures and retrain its store team to ensure that this will not happen again," Jollibee said.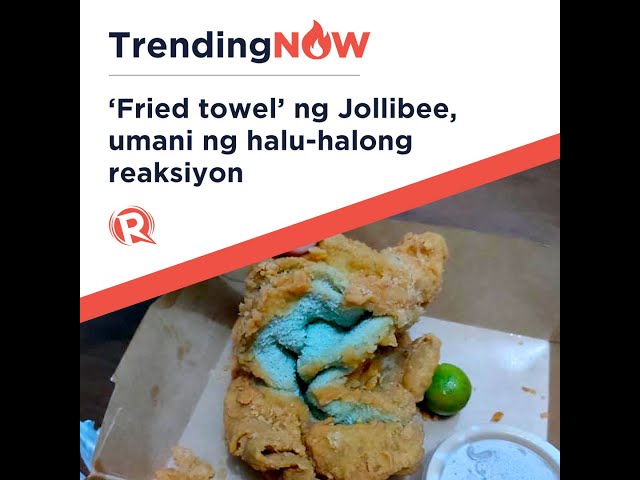 "Jollibee has carefully developed and complied with food preparation systems to ensure that we deliver excellent quality products and customer satisfaction. We will continue to endeavor to deliver on the high standards we have set for ourselves and our franchisees."
Establishments that have not prepared food in accordance with acceptable manufacturing practices can be slapped with a P100,000 fine and a one-month suspension of operations for the first offense under Republic Act No. 10611 or the Food Safety Act.
For violations resulting in slight injuries due to food mishandling, a fine of P300,000 at most can be slapped, as well as a six-month suspension of operations. The offender will also have to pay for the hospital fees of the injured person.
For violations resulting in death, the offender will face jail time of six months to six years and be fined P500,000 at most upon conviction. The store will also be shut down permanently. – Rappler.com