Filipino farmers had to face a volcanic eruption, a pandemic, African swine fever, and strong tropical cyclones in 2020
Philippine agriculture contracted by 1.2% in 2020, after tropical cyclones during the 4th quarter wiped out surprise gains posted in the previous  months.
Crops, livestock, poultry, and fisheries recorded decreases during the 4th quarter, pulling down overall farm output during the period to a 4-year low of -3.8%.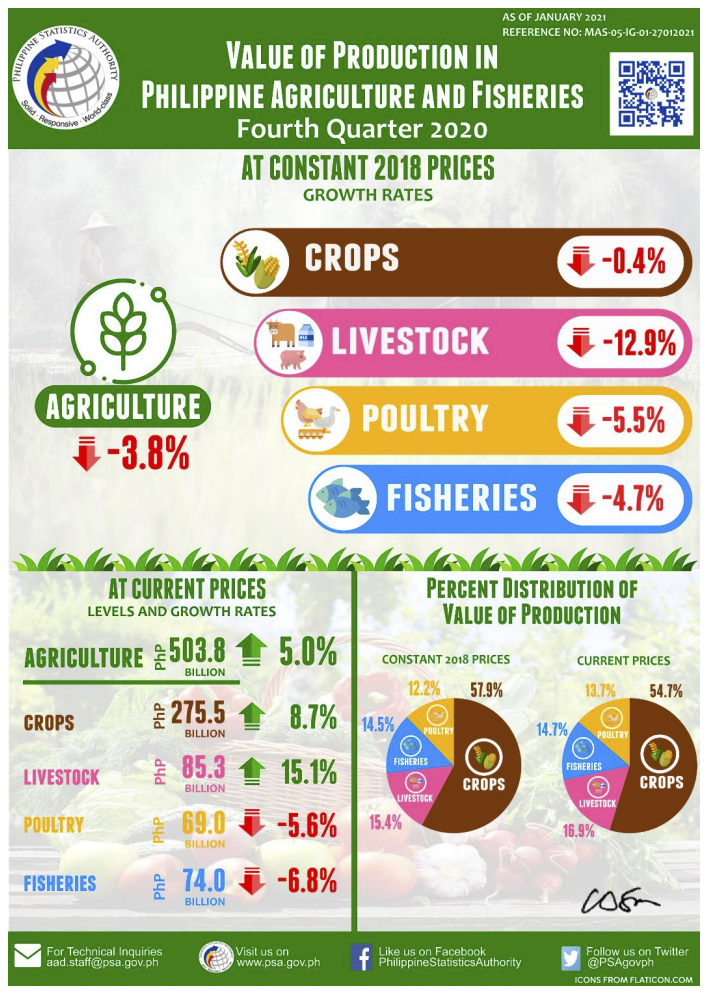 For the entire year, livestock production was the biggest loser, dropping by 7.4%, while crops managed to inch up by 1.5%.
At current prices, however, the value of agricultural production amounted to P503.8 billion, 5% higher than in 2019.
In 2020, the sector faced the Taal Volcano eruption, African swine fever, lockdowns due to COVID-19, and strong tropical cyclones. (READ: How climate change, lack of insurance, push farmers out of agribusiness)
Despite missing the 1% growth target for 2020 due to a "perfect storm," Agriculture Secretary William Dar believes the sector "remained resilient."
The Department of Agriculture is aiming for a 2.5% farm output growth in 2021. – Rappler.com