Presidential Adviser for Entrepreneurship Joey Concepcion says flag carrier Philippine Airlines lobbied to reduce the quarantine period of incoming passengers to one week
The Philippine government is brainstorming ways to save the airline industry amid continuing COVID-19 mobility restrictions, Presidential Adviser for Entrepreneurship Joey Concepcion said on Saturday, September 18.
Concepcion said in a Laging Handa briefing that Philippine Airlines (PAL), Cebu Pacific, and AirAsia met with his office to air their concerns about their ailing businesses, especially as tourism remains heavily restricted across the country.
"We believe there is no choice but to save our airline sector. Because if our airline sector breaks down, our tourism sector will also break down," Concepcion said in a mix of English and Filipino.
Concepcion said they were helping the industry because "they are in danger right now" and that it was a matter of business viability.
In a bid to open the economy, Metro Manila began implementing a granular lockdown system with Alert Level 4 on Thursday, September 16. Under the experimental lockdown scheme, some industries have been able to open up slightly, mostly limited to dining and personal care services.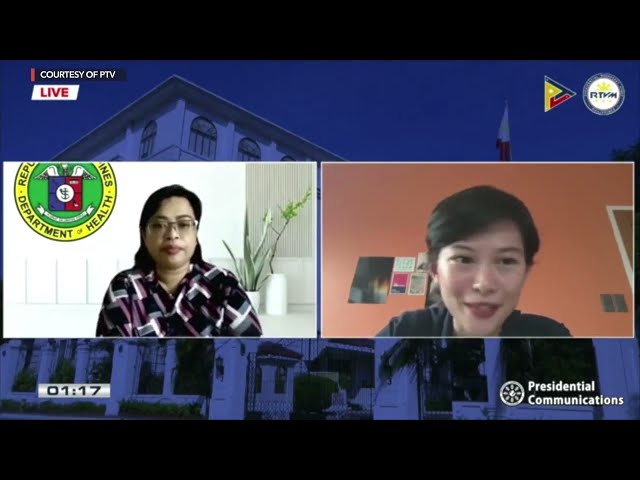 Flag carrier Philippine Airlines, meanwhile, filed for bankruptcy protection, or Chapter 11 creditor protection in a United States court. It expects to emerge from the process before 2021 ends.
Shortening quarantine
Concepcion said the government spoke with pandemic inter-agency task force adviser Dr. Edsel Salvana and together came up with ideas like adjusting quarantine for passengers.
PAL's idea, according to Concepcion, was to "reduce the quarantine of incoming passengers back home to the Philippines down from 10 days, plus four days at home, to maybe seven days."
"Malaking bagay rin iyan sa mga gastos ng mga turista na dumadating dito, maski local tourists (That's a big deal to help lessen the costs of tourists who come here, including local tourists)," he said.
The Philippine government is currently implementing a scheme where the country of origin determines how long quarantine will be once passengers enter the country.
Fully vaccinated passengers coming from "green list" countries benefit from a shorter quarantine period upon arrival – seven days, with an RT-PCR test on the fifth day. Those coming from "yellow" or "red" countries undergo a 14-day quarantine.
From September 19 to 30, there are 52 countries on the Philippines' "green list." But these do not include the United States and most Middle Eastern countries, where large concentrations of Filipinos reside. – Rappler.com