Socioeconomic Planning Secretary Karl Chua also says 16,000 jobs would return per week
The Philippines is poised to gain P3.6 billion more and generate 16,000 jobs per week, should the National Capital Region be lowered to Alert Level 2, said Socioeconomic Planning Secretary Karl Chua.
In a webinar organized by the Economic Journalists Association of the Philippines on Thursday, October 28, Chua emphasized that the country must manage risks to revive the economy.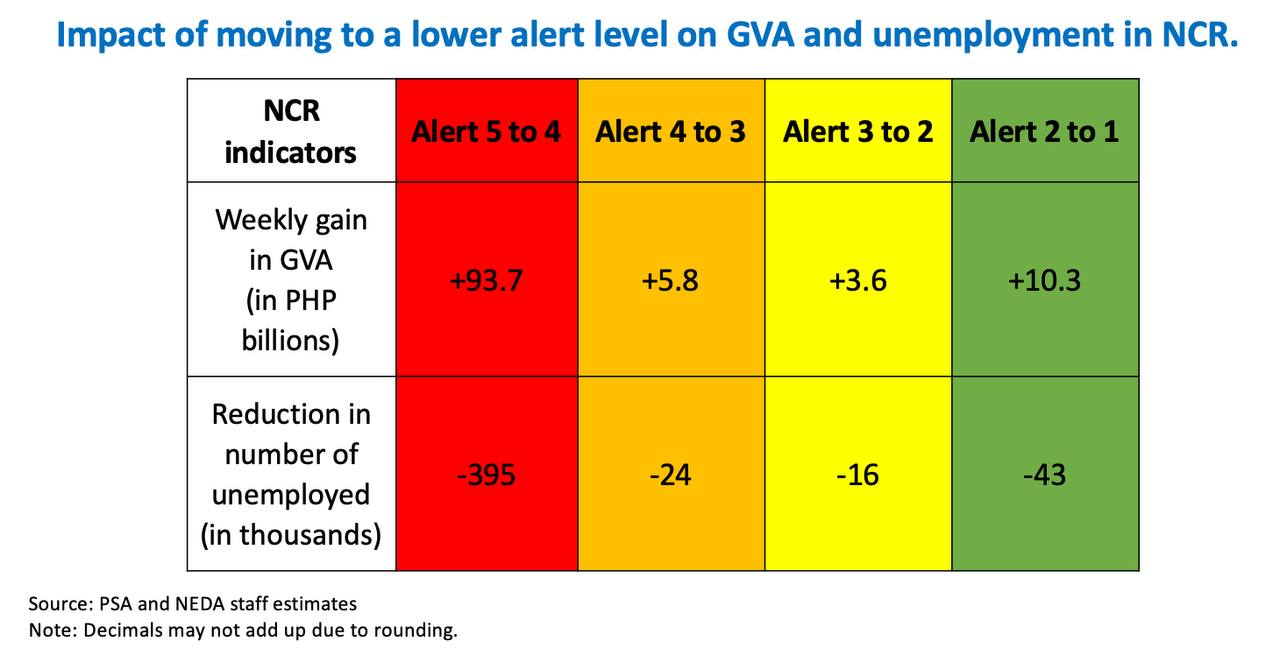 If Metro Manila further eases restrictions to Alert Level 1, the country's gross domestic product could increase by P10.3 billion and some 43,000 jobs could be brought back weekly.
Metro Manila is under Alert Level 3 until Sunday, October 31, with cinemas, theme parks, and restaurants operating at just 30% capacity. Social gatherings like weddings and parties are also allowed at limited capacity.
For Alert Level 2, all establishments are allowed to open at 50% capacity, with an additional 10% if the place has obtained a safety seal.
Alert Level 1 means all businesses are allowed to operate at full capacity. – Rappler.com