Some 500 essential workers from San Miguel receive their initial doses of the Sinovac vaccine. AstraZeneca and Moderna vaccines, which the company purchased, will arrive by July.
San Miguel Corporation has launched COVID-19 vaccination for its 70,000 employees and their families, the company said on Wednesday, June 16.
San Miguel's first vaccination site is La Salle Green Hills (LSGH) in Mandaluyong City, where company president Ramon Ang and government officials led a program for the rollout.
The LSGH site will be able to accommodate up to 1,000 persons per day once fully operational.
San Miguel has purchased vaccines from AstraZeneca and Moderna worth P1 billion, which are expected to arrive by July.
For now, some 500 essential workers from San Miguel received their initial doses of the Sinovac vaccine at LSGH, through the national government's coronavirus task force and the Mandaluyong City government.
San Miguel is looking at 14 other vaccination sites in Laguna, Cavite, Batangas, Albay, Pampanga, Pangasinan, Isabela, Bataan, Cebu City, Mandaue City, Iloilo City, Bacolod City, Davao City, and Cagayan de Oro City.
"We thank the De La Salle Brothers for partnering with us in vaccinating even more Filipinos, particularly NCR-based (National Capital Region) workers and their families. We also thank the local government of Mandaluyong and the National Task Force Against COVID-19 for helping make this launch possible," said Ang.
San Miguel has another vaccination site at Jose Rizal University in Mandaluyong City, which is jointly managed by the local government.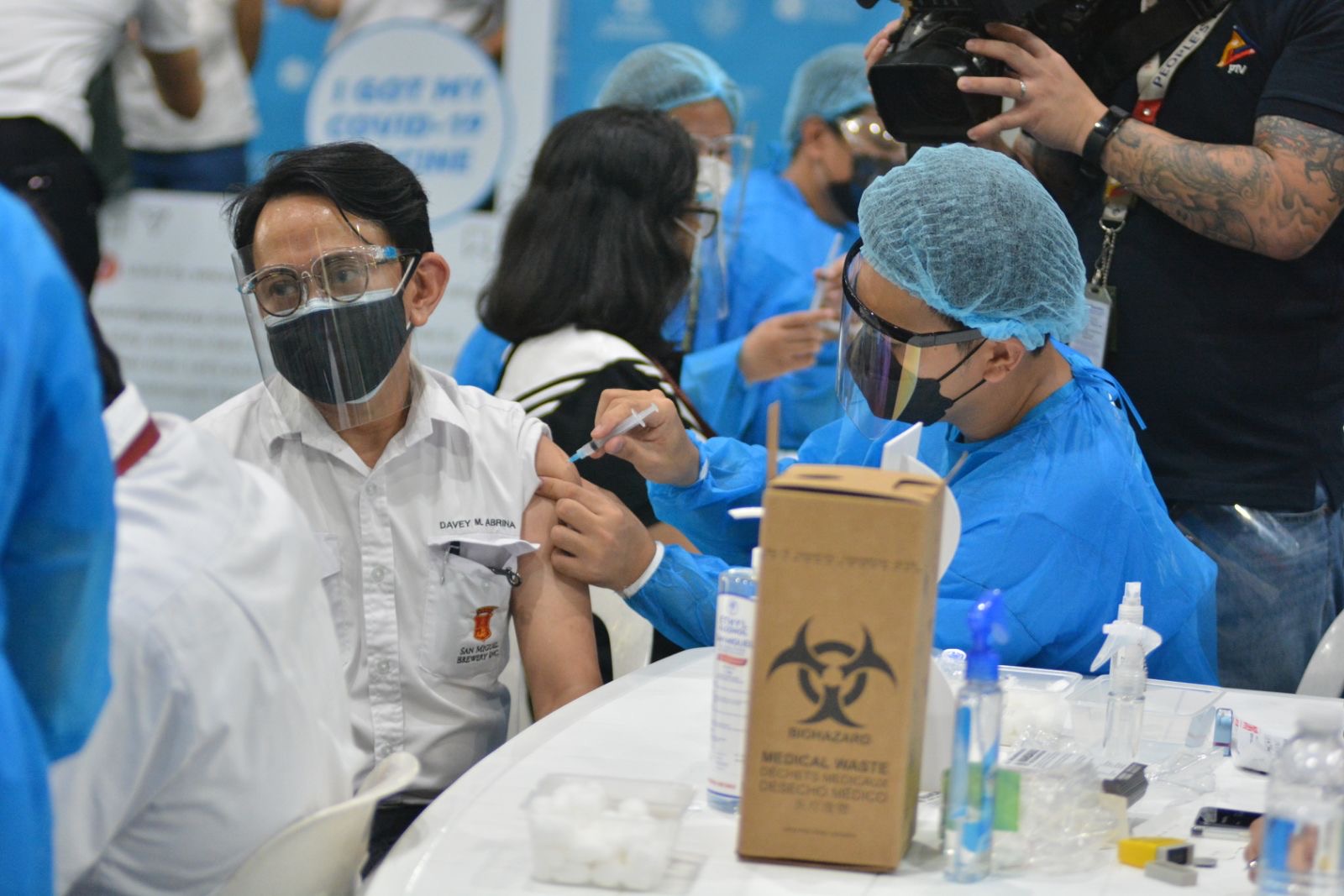 San Miguel has been deploying 100 medical staff, mostly newly hired, to help out at vaccination sites in various cities.
The company is looking to hire some 300 nurses and doctors for its vaccination program, and to help local governments implement their vaccine rollouts.
San Miguel said its total pandemic response efforts have reached over P14 billion. – Rappler.com