State-owned PNOC-Exploration Corporation says production could start by 2027 for Service Contract 57 with China National Offshore Oil Corporation International and Mitra Energy
The Philippine National Oil Company-Exploration Corporation (PNOC-EC) said on Tuesday, October 20, that drilling activities in the oil-rich West Philippine Sea are planned for the last quarter of 2021, following the lifting of the moratorium by President Rodrigo Duterte.
PNOC-EC President and Chief Executive Officer Rozzano Briguez said part of their plan is centered on the two service contracts (SCs) that the state-owned firm currently has – SC 57 which is off northwest Palawan and SC 59 off southwest Palawan.
"The timeline is in 4th quarter next year. We can start drilling, and if we will be lucky, by 2026 or early 2027, production will start for SC 57," said Briguez in the Senate budget hearing of the Department of Energy and its attached agencies and corporations.
Briguez said the Calamian prospect could have around two-thirds of the Malampaya gas field's 2.9 to 3.2 trillion cubic feet of natural gas reserves.
SCs 57 and 59 are 2 of the 5 service contracts that had been awarded but could not be pursued when exploration was banned during the Aquino administration.
SC 57 was awarded to PNOC-EC in 2005, covering the Calamian oil and gas prospect near Malampaya. The area is around 50 kilometers from the northwesternmost tip of Busuanga Island.
In 2005, China National Offshore Oil Corporation International Limited acquired 51% of the contract, while Malaysia-based Mitra Energy Limited obtained 21%. The deed of assignment has yet to be signed by the President.
SC 59, which is in "disputed" waters according to the oil exploration chief, was awarded to PNOC-EC in 2006. It is located near deep-water gas discoveries in offshore Malaysia.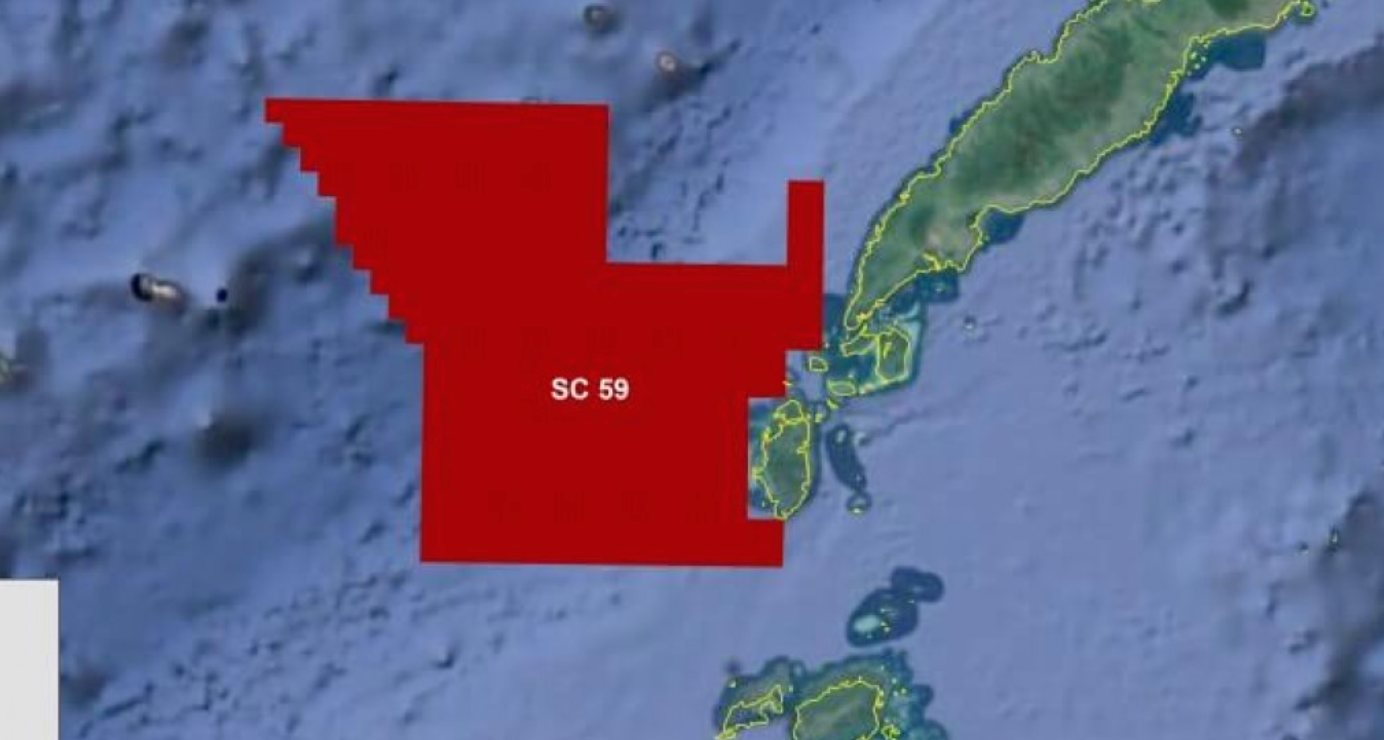 Briguez said PNOC-EC will continue with the 3D seismic study for the area of SC 59 and plans to proceed with SCs 75 and 58 as well.
SC 75 was a joint bid by Manny Pangilinan-led PXP Energy (50%), PNOC-EC (35%), and PetroEnergy (15%). SC 58 was awarded to PNOC-EC and half of the contract stake was farmed out to Australia-based Nido Petroleum.
"But right now, the main two that we are interested in moving forward are 57 and 59," Briguez said.
On October 15, Duterte lifted the moratorium on oil and gas exploration in the West Philippine Sea. The lifting was part of the Philippine government's to-do list to push forward with the memorandum of understanding on joint exploration with China.
The life of the Malampaya gas field reserve is said to last only until 2027. – Rappler.com