This is AI generated summarization, which may have errors. For context, always refer to the full article.
'Twilight' author Stephenie Meyer reimagines her original 'Twliight' novel with a twist – teenaged Beau meets the mysterious vampire Edythe Cullen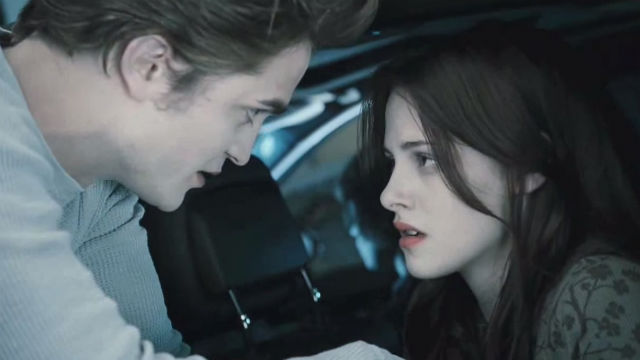 MANILA, Philippines – While Stephenie Meyer's Twilight saga has gained legions of teen girl fans and has become a blockbuster series, it also has its share of critics.

Some people have criticized its alleged anti-feminist leanings, citing that its lead female character, Bella Swan, follows the dated damsel-in-distress archetype.

Now, it seems Meyer's response comes in the form of 442-page reimagining of her bestselling novel – now entitled Life and Death: Twilight Reimagined. It is packaged as part of a 10th anniversary special edition of Twilight, first published in 2005.

In it, Meyer retells the story, but with a twist: the characters' genders have been swapped. Beau, originally Bella, moves to Forks, Washington, and is drawn to the enigmatic vampire Edythe Cullen (Edward).

In the book's foreword, as quoted by ABC's Good Morning America, she wrote, "My answer to that has always been that Bella is a 'human in distress,' a normal human being surrounded on all sides by people who are basically superheroes and villains."

"I've always maintained that it would have made no difference if the human were male and vampire female – it's still the same story," she added.

https://www.facebook.com/GoodMorningAmerica/posts/10153166257012061

" data-width="500″>
https://www.facebook.com/GoodMorningAmerica/posts/10153166257012061″>

New The Twilight Saga book from Stephenie Meyer, 'Life and Death: Twilight Reimagined,' reverses genders: Bella, Edward and Jacob are now Beau, Edythe and Julie: Good Morning America"> on Tuesday, 6 October 2015″>
MTV News quoted her preface: "Gender and species aside, Twilight has always been a story about the magic and obsession and frenzy of first love… So I thought to myself, 'Well, what if I put that theory to the test? That might be fun.'"
MTV also reported that there have been appropriate changes to the characters' personalities. For example, Meyer described Beau as "not as angry" as Bella. "He's totally mussing the chip Bella carries around her shoulder all the time," she wrote.
Meyer also expanded some roles, notably Alice Cullen who is now Archie and is more "involved in the action," according to MTV. She wrote, "Looking at it now, there are ways she should have been involved and wasn't."
However, she shared that the Cullen parents, Charlie and Renee are exempt from the gender reversal. She writes in the foreword, as quoted by ABC News, "I have a really hard time believing that any judge at that time (or even now) would give a child to a transient, unemployed father over a mother with a steady job and strong ties to her community."
The Twilight saga has also inspired a film franchise based on the book, starring Kristen Stewart and Robert Pattinson in the lead roles.
When asked on Good Morning America if Life and Death can be adapted into a film, she said that it is a one-off thing, "I don't really see that happening and a lot of the people I'd put in it would be like Grace Kelly so it's a little too late for some of my first choices."
She also said on air, "It's really very much the same thing. I guess my hope is that maybe the younger readers will be reintroduced," acknowledging that her original set of readers is "10 years older now." – Rappler.com