Vimeo user Jordan Hanzon cuts out the inside parts from Pixar's 'Inside Out' and gives us 'Inside Out: Outside Edition'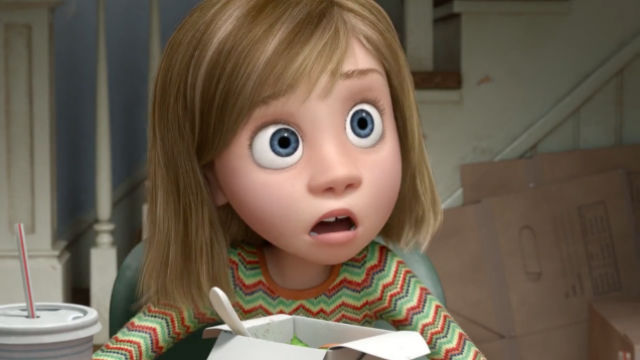 MANILA, Philippines – Pixar's Inside Out revolves around Riley and her emotions' adventures inside her mind. But does Inside Out still work even without those 5 lovable characters and their reactions to the situations Riley finds herself in?
We find out in "Inside Out: Outside Edition," a video made by Jordan Hanzon, which was posted on Vimeo on Friday, January 1. (WATCH: Preview of the 'Inside Out' short, 'Riley's First Date?')
Jordan, a film student at the University of Utah, cut out all the "inside" scenes from Inside Out, at the request of someone from Reddit. (WATCH: 'Inside Out' emotions react to 'Star Wars: Force Awakens' trailer)
The result is Riley and her parents' story, and the 15-minute clip is just as touching as the full-length movie.
Without Riley's – or her parents' – emotions to explain what's going on inside their heads, their words, actions, and facial expressions speak for themselves.
Viewers still get a feel of Riley's full range of emotions – her joy, sadness, anger, disgust, and fear – as she grows up and moves away from home.
Inside Out was released in the Philippines in August 2015, and follows Riley's 5 personified emotions as they deal with her family's move.
It was directed by Pete Docter and co-directed by Filipino Ronnie del Carmen. Since its release, the movie has received good reviews from critics. (WATCH: 'Inside Out' directors Pete Docter, Ronnie del Carmen on mind-blowing Pixar fan theory)
What did you think of "Inside Out: Outside Edition"? Let us know in the comments! – Rappler.com
More Inside Out: