(UPDATED) Twelve years after 'Friends' last aired, the cast is set to be back on TV for a reunion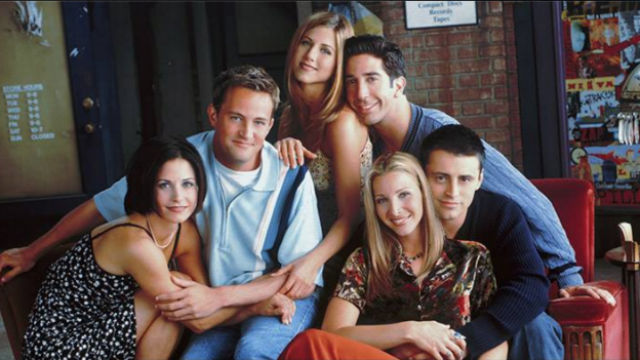 MANILA, Philippines – (UPDATED) Twelve years since the show left the air, the cast of Friends is finally coming together for a reunion.
New announcement – #FriendsReunion! #NBCUTCA

— NBC (@nbc) January 13, 2016
It isn't exactly the reunion fans thought it was, though. On Friday, January 15, Matthew Perry's representative told The Telegraph and Us Weekly that he won't be able to join the cast of 6 during the reunion. 
"Regarding Matthew Perry and the James Burrows tribute, Matthew will not be attending, as he is in London in rehearsals for his play, The End of Longing, which begins previews on February 2 at the Playhouse Theatre," she said. "NBC executives were aware of this prior to their TCA announcement yesterday. Matthew may tape something for the tribute."
Matthew played Chandler Bing on the show. 
The rest of the cast – Jennifer Aniston, Courteney Cox, Lisa Kudrow, Matt LeBlanc, and David Schwimmer – will all be on a 2-hour NBC special dedicated to sitcom director James Burrows.
The special celebrates James, who's directed 1000 TV episodes, including 15 of Friends. James has also directed episodes of sitcoms like Will and Grace and Frasier.
The cast of Friends has never had a reunion since the show stopped airing in 2004. In an interview during the 2015 Vulture Festival, Lisa explained, "The 6 of us can't even meet for dinner. We're trying, but we don't all live in the same state. We don't have the same work schedule anymore."
Prior to the statement from Matthew's rep, Entertainment Weekly reported that NBC entertainment chairman Robert Greenblatt said, "I'm hoping all 6 will be in same room at same time; I'm not sure we can logistically pull it off."
Still, it looks like the cast members themselves are excited for the reunion, which is set to air on February 21 on NBC.
Lisa retweeted Matt, who said of the reunion, "Should be a good time!"
Should be a good time! https://t.co/5mrWPJkD3R

— Matt LeBlanc (@Matt_LeBlanc) January 13, 2016

Will you be watching out for the upcoming Friends reunion? Let us know in the comments! – Rappler.com