'I genuinely fell in love with him but he broke my trust and made me feel unsafe,' Lindsay says of her relationship with Egor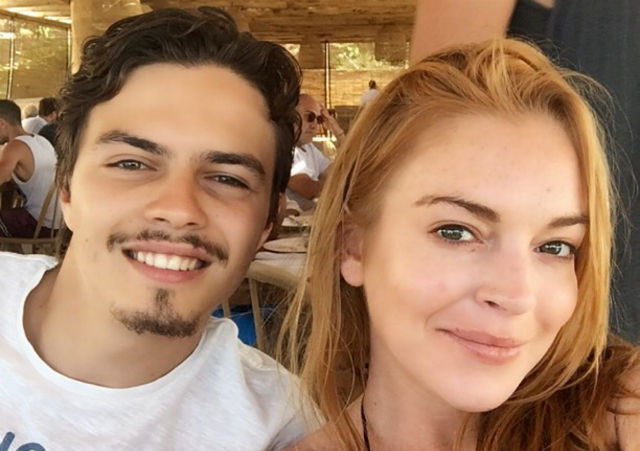 MANILA, Philippines – Lindsay Lohan is speaking up after various reports surfaced about her troubled relationship with Russian businessman Egor Tarabasov. 
In an interview with the Daily Mail, Lindsay said that Egor has been abusive to her more than once in their relationship, the latest being in Mykonos, Greece, where photos of Egor grabbing her roughly from behind surfaced. The photos were taken around the time Lindsay was celebrating her 30th birthday.
In the interview, Lindsay did not reveal too many details but said that she threw Egor's phone after he took hers.
"I realize now you can't stay in a relationship just for love," she told the Daily Mail.
"No woman can be hit and stay with that person if that person isn't prepared to say sorry."
In the same interview, she revealed some details of the commotion that happened between them in her home in London. "When we got home I went to bed and Egor went out. A few hours later he came back and when I woke up he was standing over me. He wasn't himself, he was being very aggressive and he attacked me," she said.
Lindsay said that she is speaking out because she wants everyone to know what's really happening.
"I wanted to do this interview because it's time to tell the truth," she shared. "There have been so many lies printed about me recently. I've kept quiet for so long but now I'm scared of what Egor might do to me and to himself."
Lindsay continued: "It's not the first time. That's the problem. But this time, someone saw. I didn't call anyone, I've dealt with enough police in LA. I just left the house and went to the Connaught [Hotel] for the night. I contacted my good friend [Israeli socialite] Hofit Golan who was in St Tropez. She said, 'Get on a plane, come and meet me,' so I did. I needed some time for myself."
Lindsay has since been spending sometime with her good friend Marco Mavilla and his family in Sardinia.
Lindsay said that she hasn't taken off the engagement ring Egor gave her and hopes to talk with him, saying she needs a "closure." The two got engaged last year, but only confirmed the news this year. 
"I genuinely fell in love with him but he broke my trust and made me feel unsafe.
"I know I'm not an angel but I've tried to fix things. It's down to him now. I had suggested we go for couples' counselling but there comes a time when I have to put myself first, my family, and also think about my career which I've worked so hard for. I also don't want to let my fans down by not being the strong woman I have become."
Lindsay said that she and Egor were supposed to get married next May and were starting to look for a venue in Italy.
Lindsay, who rose to fame via Mean Girls and Freaky Friday, also said that she's looking forward to working again soon.
"I'm not obsessed with Hollywood anymore, I just want to work," Lindsay said. "My plan is to go there to work and then come home to London. I'm a really good actress, I know that. I've made mistakes, the important thing is I've learned from them.
"I'm just sad this has all happened now because I've worked hard to get my life flowing again." – Rappler.com