See the list of movies that Lav Diaz's movie 'Ang Babaeng Humayo' is up against for a Golden Lion award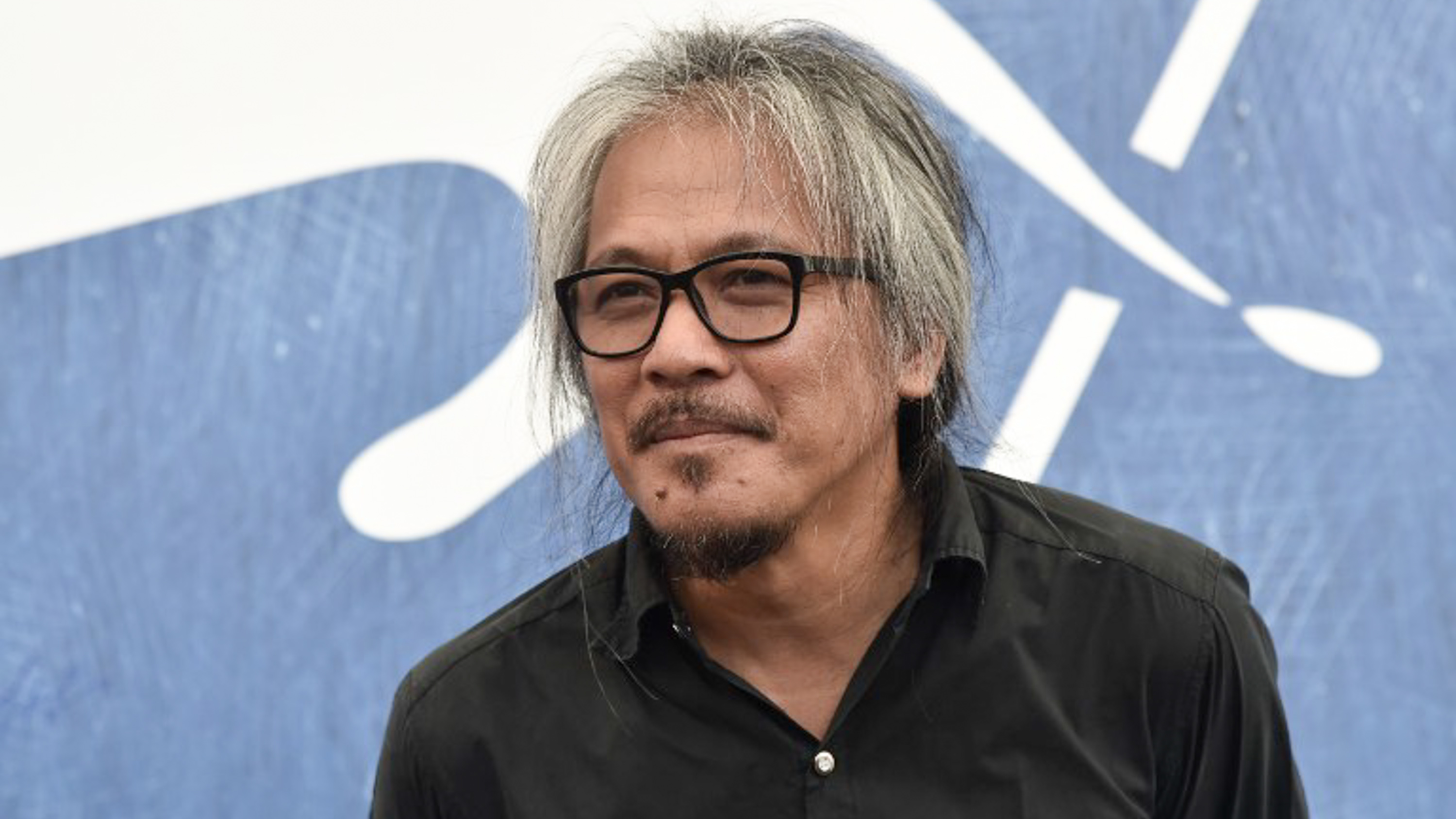 VENICE, Italy – The world's oldest film festival winds up Saturday, September 10, with a lavish ceremony to award the coveted Golden Lion as well as a host of other accolades.
Among the films up for the Golden Lion is Filipino director Lav Diaz's Ang Babaeng Humayo (The Woman Who Left), starring ABS-CBN chief content officer Charo Santos.
In February, Diaz won the Silver Bear award at the Berlin Film Festival for his 8-hour long movie, Hele Sa Hiwagang Hapis starring John Lloyd Cruz and Piolo Pascual.  (READ: Piolo Pascual talks about making 8-hour film with Lav Diaz, John Lloyd Cruz)
Diaz is a multi-awarded director, with a Golden Leopard at the 2014 Locarno International Film Festival and an Un Certain Regard award at the 2013 Cannes Film Festival among his wins.
Here are short synopses of the works in competition at the 73rd edition of the Venice film festival:
Ana Lily Amirpour (US), Bad Batch
In this cannibal love story with Jim Carrey and Keanu Reeves a young girl wanders a desert wasteland in a futuristic United States before getting sliced up limb by limb.
Stephane Brize (France), A Woman's Life
In this rich period drama set in 19th century France, a childlike baroness is tormented by a dishy local viscount.
Damien Chazelle (US), La La Land
This humdinger, starring Ryan Gosling and Emma Stone, about a struggling jazz pianist and his actress girlfriend pays tribute to the Golden Age of American musicals.
Derek Cianfrance (US), The Light Between Oceans
Real-life couple Michael Fassbender and Alicia Vikander play a husband and wife on a remote island faced with a terrible choice when a baby washes up in a boat.
Massimo D'Anolfi and Martina Parenti (Italy), Spira Mirabilis
This odd work examines man's thirst for immortality, culminating with an interview with a Japanese jellyfish expert.
Lav Diaz (Philippines), The Woman Who Left
A wrongly convicted schoolteacher plots revenge against the ex-boyfriend who framed her, disguising herself in a bid to get close to her quarry.
Gaston Duprat and Mariano Cohn (Argentina), The Distinguished Citizen
A Nobel Prize-winning author returns to his village for the first time in 40 years in this comedy about fame and art.
Amat Escalante (Mexico), The Untamed
There's something nasty in the woodshed – or rather a cabin in the Guanajuato countryside, where an extraterrestrial, tentacled creature sexually pleasures the brave and foolhardy.
Tom Ford (US), Nocturnal Animals
A gripping romantic thriller about former lovers (Amy Adams and Jake Gyllenhaal), with a bitter and violent revenge tale told as a story within the story.
Roan Johnson (Italy), Piuma
Cate and Ferro are just 18 when she falls pregnant in this light-hearted teen comedy.
Andrei Konchalovsky (Russia), Paradise
Olga is arrested by Nazi police for hiding Jewish children and shipped off to a concentration camp in this Holocaust drama, which explores the theme of love in hell.
Martin Koolhoven (The Netherlands), Brimstone
A mute young woman is persecuted by a vengeful priest in the 19th century American West in this relentlessly gloomy work, dubbed a "Protestant Western" by the Hollywood Reporter.
Emir Kusturica (Serbia), On the Milky Road
A milkman risks his life daily to cross the frontline on a donkey and bring his wares to the soldiers, until a mysterious Italian woman (Monica Bellucci) turns his life upside down.
Pablo Larrain (Chile), Jackie
A week after John F. Kennedy's 1963 murder, his new widow (Natalie Portman) gives an interview to Life magazine in this piercing bio-drama.
Terrence Malick (US), Voyage of Time: Life's Journey
The life and death of the universe is portrayed thanks to stunning special effects and real-life images taken from earth's most sophisticated satellites.
Christopher Murray (Chile), The Blind Christ
While Michael believes he is Christ, everyone else is sceptical. On hearing a childhood friend has been hurt in an accident, he sets out to perform a miracle.
Francois Ozon (France), Frantz
Set in the aftermath of World War I, it tells the tale of Anna, who mourns daily at the grave of her fiance Frantz, until she spots a stranger with a secret.
Giuseppe Piccioni (Italy), These Days
When four college friends set off on a road-trip, secrets abound, from an unplanned pregnancy to life-threatening illness.
Denis Villeneuve (Canada), Arrival
A group of aliens makes contact with the world and it's up to expert linguist Louise Banks (Amy Adams) to figure out what they want before the excitable world powers reach for the nuclear button.
Wim Wenders (Germany), The Beautiful Days of Aranjuez
Shot in 3D and limited to an intimate conversation between a couple in a garden, this art-house offering indulges in philosophical musings on womanhood. – Rappler.com