The 45-second song, which went viral after Justin Bieber tweeted about it, is the shortest song on the Billboard Hot 100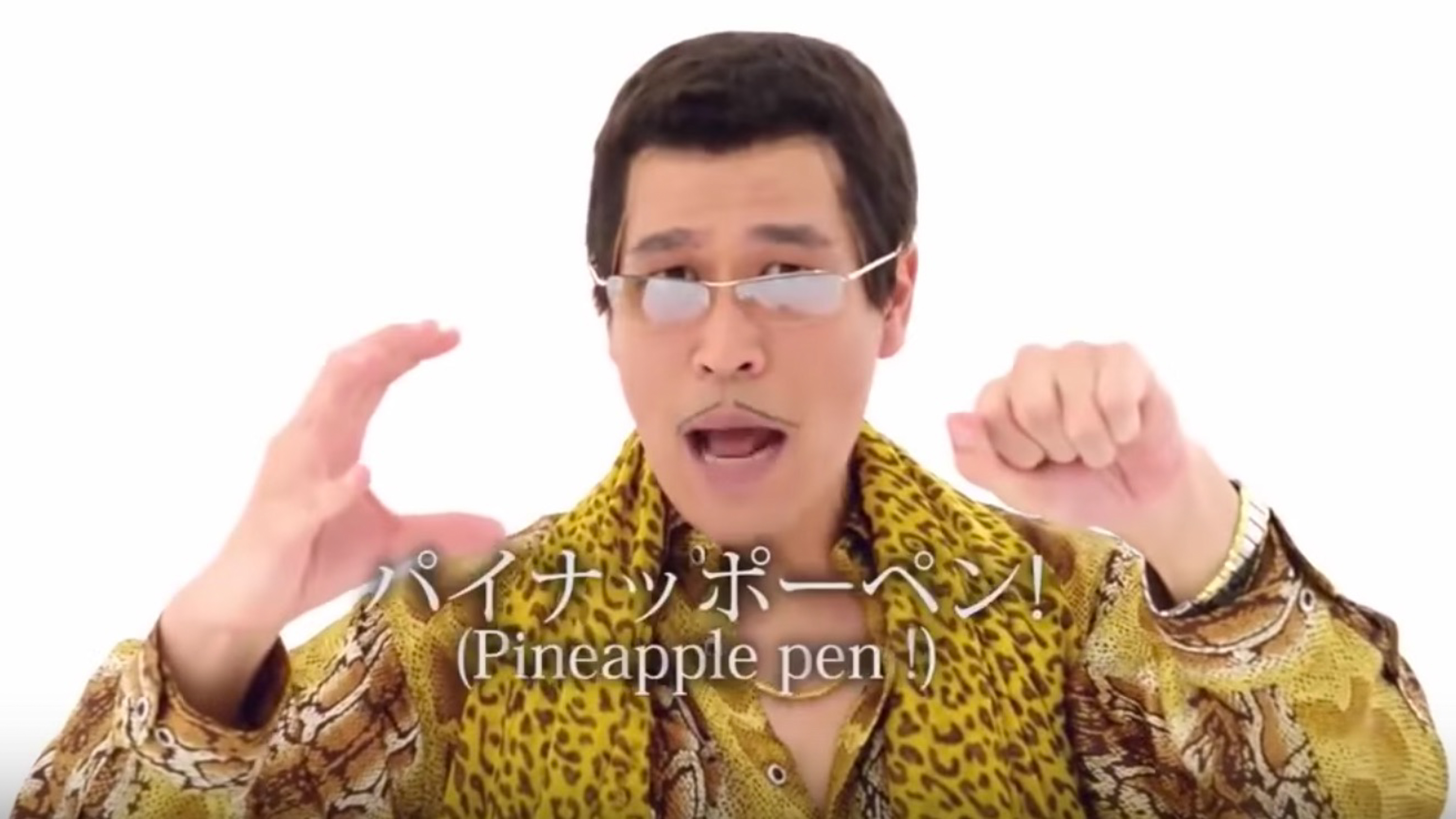 TOKYO, Japan – A Japanese comedian's nonsense tune that became an internet sensation after Justin Bieber recommended it has entered the Guinness World Records as the shortest song to break into the Billboard Hot 100.
The video for the 45-second long "Pen-Pineapple-Apple-Pen" has been viewed more than 67 million times since hitting YouTube in August, going viral after pop giant Bieber tweeted it as his "favorite video on the internet".
My favorite video on the internet https://t.co/oJOqMMyNvw

— Justin Bieber (@justinbieber) September 27, 2016
"I'm surprised by this sudden popularity," said the 53-year-old comedian, who goes by Pikotaro, just before receiving the award on Friday, October 28, at a packed press conference. 
"Without Justin's impact, I think only 4 people would have showed up in this room," he joked.
Last week, the song entered the US chart at No. 77, marking the first time in 26 years that a Japanese singer made the Billboard Hot 100. 
The video features Pikotaro, dressed in his trademark garish animal print costume, dancing to nonsensical English lyrics such as "I have a pen. I have an apple. Apple pen." 
But despite the global sensation, Pikotaro told reporters that his life had not changed at all since the song became "a worldwide phenomenon" last month.
Pikotaro, who revealed he spent only 100,000 yen ($950) to make the video, hopes to do a world tour though doubts the global craze will continue.
"I just want to quickly release many fun songs," he said. – Rappler.com