Every year, Ellen makes her executive producer Andy do a couple of very scary horror mazes. Ariana Grande tags along this year!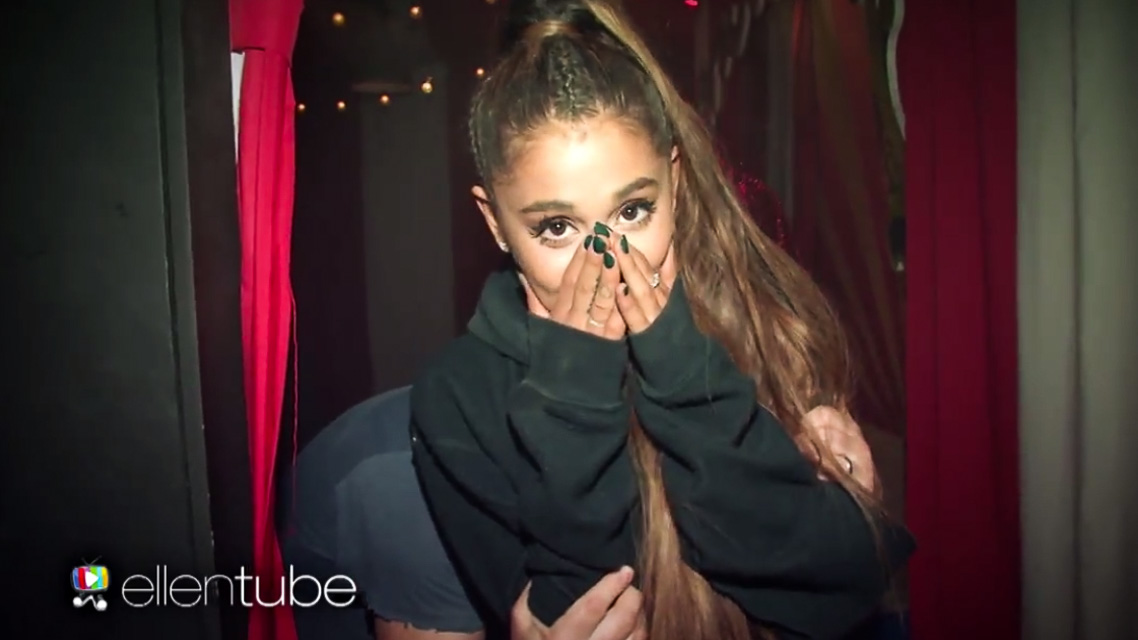 MANILA, Philippines – Ellen DeGeneres loves Halloween, and this year, she sent her executive producer Andy Lassner along with singer Ariana Grande to the American Horror Story maze at Universal Studios Hollywood.
It's a yearly Halloween tradition at Ellen's show for Andy to go through a scary horror maze or two, often with a different companion each time. Last year, he took Modern Family star Eric Stonestreet, and this year, Ariana was Ellen's latest victim. 
In the video, Andy and Ariana walked through the maze as they met creepy looking characters based on the show produced by Ryan Murphy and Brad Falchuk. Poor Andy was seen holding onto Ariana tightly during parts of the maze and even left her at one point to face the monsters and ghouls. 
Ariana meanwhile tried to keep her cool but found herself holding to Andy as well as they made their way through the maze.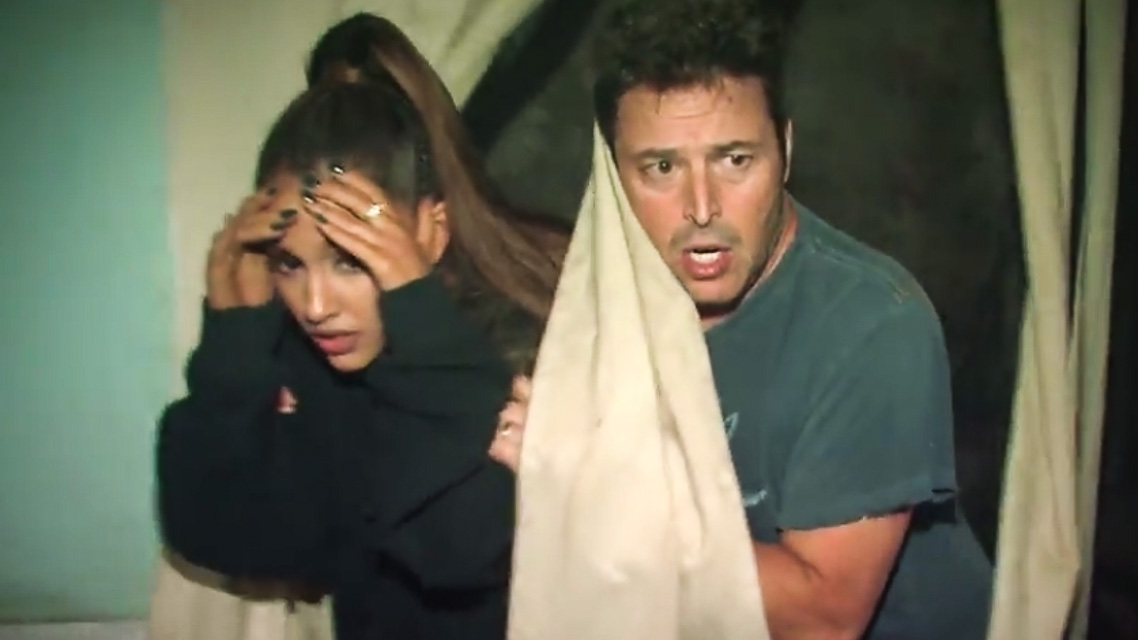 After arriving at the end of the maze, Ariana said: "It wasn't bad."
"I didn't love that," Andy said. "I'm a little nervous."
"Somewhere in there is my heart," Ariana added.
Andy went through another maze this year, by the way. Ellen also sent Andy and his assistant Jacqueline to the Horror Night Exorcist maze. Watch the video below.
– Rappler.com