Ellen and Adam hide in a bathroom cubicle to surprise unsuspecting women for a hilarious prank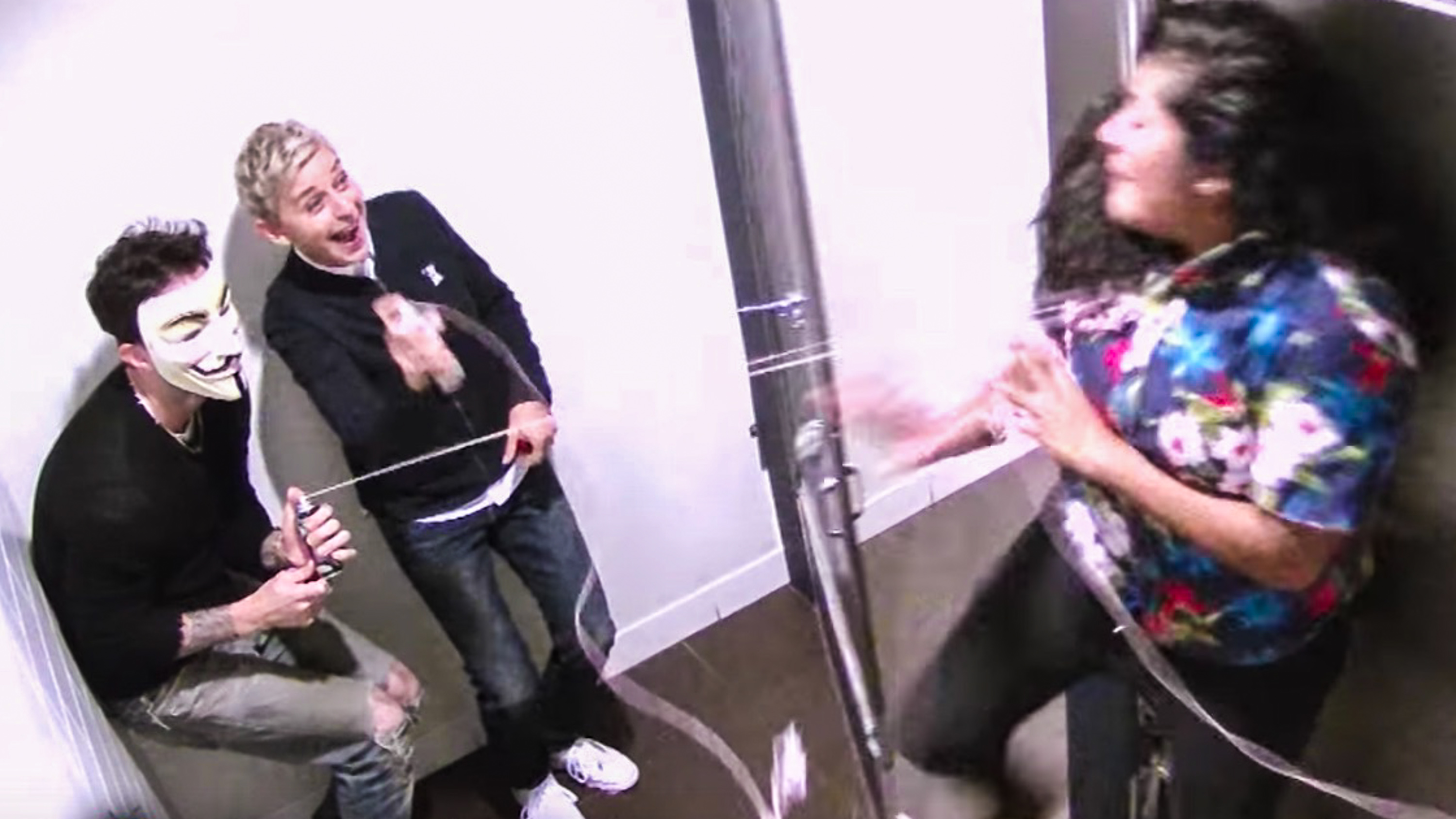 MANILA, Philippines – Whether or not it's Halloween, Ellen DeGeneres loves to scare people year-round.
In the November 3 episode of her show, Ellen talked about why and she loved to scare people – including her audience members – and revealed that she had scared a few of her guests in the bathroom with a little help from Adam Levine.
The Maroon 5 frontman joined Ellen in a ladies' room cubicle, jumping out, making loud noises, and spraying silly string on unsuspecting bathroom goers.
Most terrified sceams turned into excited squealing, and one lady even told Ellen, "I always wanted to be scared by you! I am so happy!"
Watch the video above for a good laugh at all their reactions! – Rappler.com