'Yes, certain actions were planned and enacted,' says the production company behind the documentary about Baron and Kiko's mixed martial arts showdown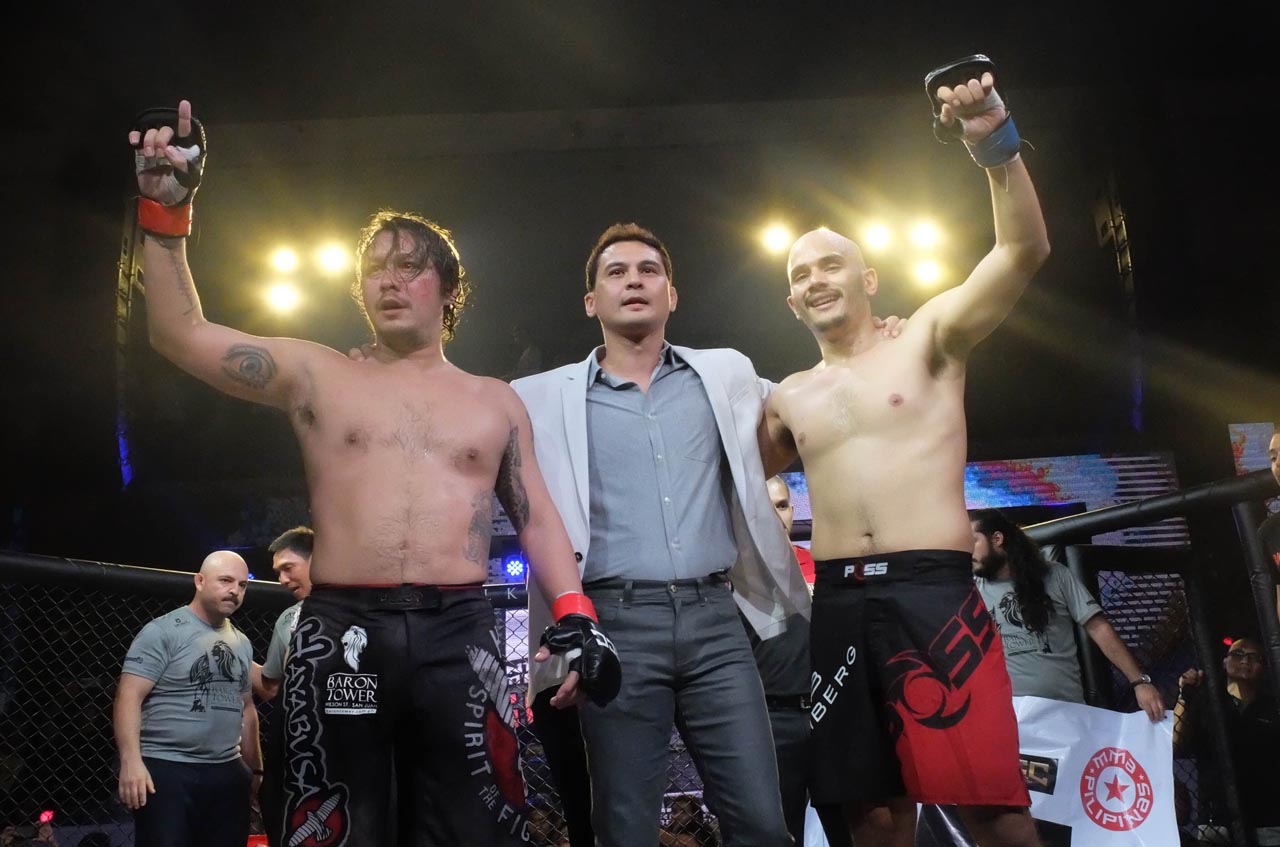 MANILA, Philippines – Some parts of Baron Geisler and Kiko Matos' mixed martial arts (MMA) showdown in June and the events leading up to it were staged, according to production company Beastmode. ([IN PHOTOS] Baron Geisler vs Kiko Matos MMA fight: It's a draw)
"Yes, certain actions were planned and enacted. Yes, there is a bigger picture: the release of a documentary film. We have meticulously planned the preparation, execution, and reveal of every stage of this project. However, new incidents have forced our hand," they wrote on Facebook.
Beastmode made the reveal after Bubog director Arlyn dela Cruz spoke about it, saying in a Facebook post that Baron had used his recent controversy on her movie set to promote Beastmode's documentary.
Baron had allegedly urinated on his co-star Ping Medina while shooting a scene for Bubog, but had not cleared his actions with Ping or Arlyn beforehand.
However, Beastmode said that Baron's actions on the set were not involved in their documentary: "Let it be clear that Project Beastmode had nothing to do with the recent incident between Baron Geisler and Ping Medina. We were all caught unaware. We hope all parties involved reach an amicable resolution."
Baron and Kiko's MMA fight on the Universal Reality Combat Championship (URCC) stage in June was set to settle a score between the two following an altercation at a bar.
Before the fight, incidents like a sudden kiss from Baron to Kiko, and Kiko spraying "urine" – later clarified to be beer – on Baron built tension between the two. ([WATCH] Baron Geisler vs Kiko Matos: Pee-spraying, taunts, tension at fight weigh-in)
In the unfinished trailer for Beastmode's documentary, which Beastmode released in light of recent events, clips of the main fight, along with the pre-fight incidents and the two actors training for the fight were shown.
Their fight ended in a draw, with both actors saying afterwards that they are now in good terms. (WATCH: What Kiko Matos told Baron Geisler right after their MMA fight)
"The trailer is unfinished, but we feel that we have to clarify the boundaries and intention of our project. As the legendary street philosopher and songstress Nina Simone once crooned, 'Please don't let us be misunderstood,'" wrote Beastmode. 
The documentary will be shown on December 15 at the University of the Philippines' Cine Adarna. – Rappler.com