(UPDATED) 'Beastmode' filmmaker Manuel Mesina III explains why the documentary was made and which parts were real or staged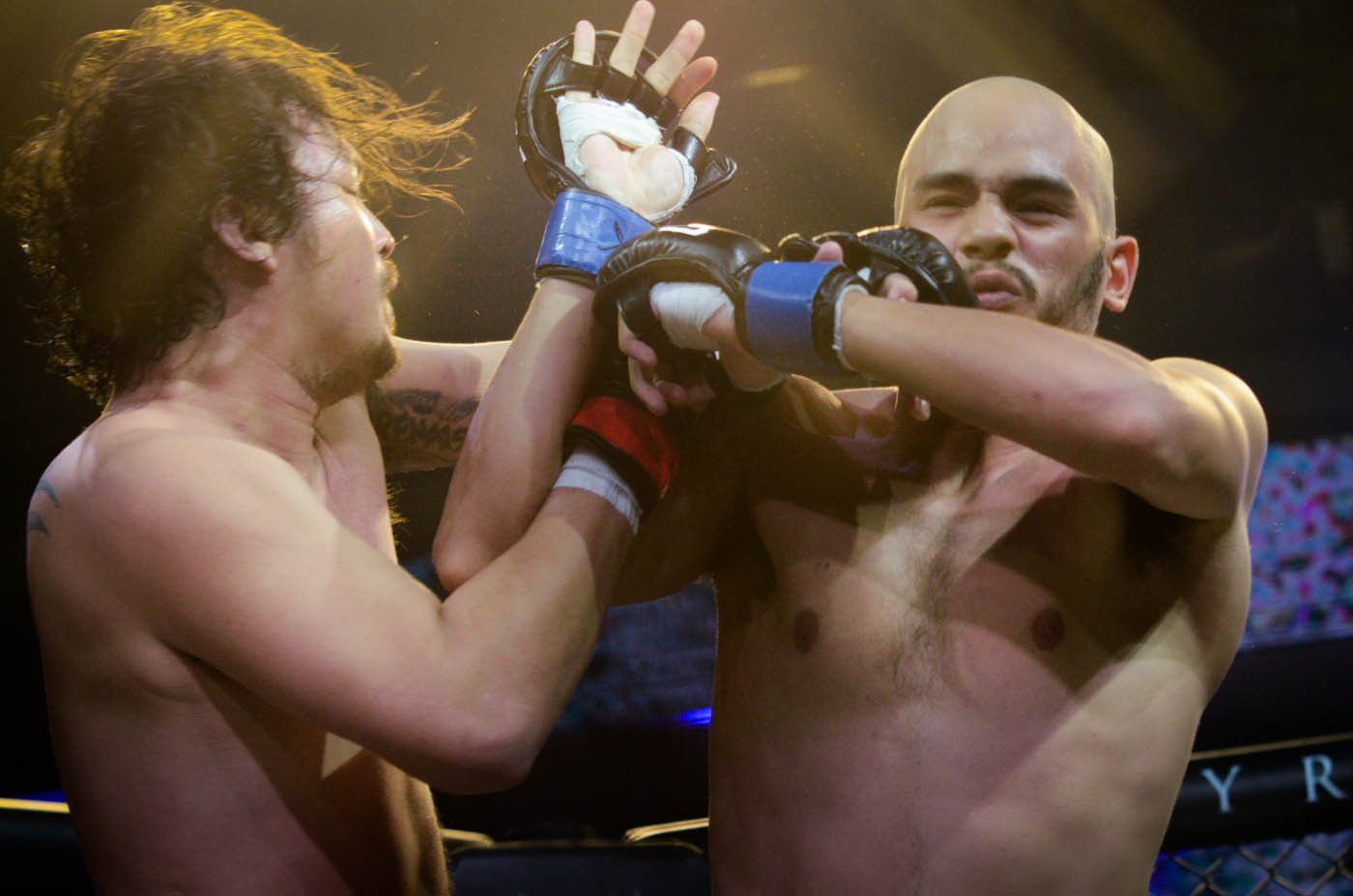 MANILA, Philippines (UPDATED) – Months after the highly publicized Universal Reality Combat Championship (URCC) fight, those behind the controversy involving Baron Geisler and Kiko Matos have spoken up: the events surrounding that fight were staged.
Baron and Kiko's fight started with an altercation at a bar in May and ended with them settling their differences in a URCC cage in June.
Since then, it's been revealed that the fight was for a documentary titled Beastmode, and that their actions were performances.
In an interview through Facebook chat on Friday, December 2, filmmaker Manuel Mesina III said that Beastmode was originally for a performance festival called Karnabal. The festival ran from June 1 to 12 this year.
On whether Baron and Kiko's fight in the URCC cage was staged, Manuel clarified: "Nope, it was not staged. Totoo na nagtrain sila para sa laban. Pero yung line na 'Are you not entertained?' direction sa kanila y'un kung sino ang mananalo."
(Nope, it was not staged. They really trained for the fight. But the line 'Are you not entertained?' was direction given to them [by the filmmakers], to whoever will win.)
Kiko and Baron's showdown ended in a unanimous draw, with Baron asking the audience afterwards, "Are you not entertained?" The line is likely a reference to the same line that Russell Crowe says in Gladiator. (READ: After fight, Baron Geisler, Kiko Matos make up: Okay na kami)
This same question was what they were trying to prove with the social experiment, said Manuel: "What we are trying to prove? We have been asking the question lagi (always): Are you not entertained?" 
Manuel further explained that the URCC wasn't in their original plan. The group invited the two to settle their differences in the cage and the production decided to roll with it.
"Nag-open invitation sila [URCC], kinuha ng dalawa. We adjusted the plan along with it. Basta madocument, 'yun ang importante," said Manuel.
(The [URCC] gave an open invitation and the two accepted it. We adjusted the plan along with it. As long as it was documented, that was what was important.)
In a phone call with Rappler, URCC President Alvin Aguilar he said that he initially did not know that Baron and Kiko's disagreement wasn't real, but assured that their training and what went down in the cage wasn't scripted.
"When I saw these guys back and forth on TV, somebody suggested let's have them fight in the URCC. I said yeah, fine, let's do it, diba? There was one person who said the day before [the fight], 'If those guys do a fake fight,' I said no way, if you fight in the URCC, you fight for real," Alvin told Rappler.
A few days later, after a press conference for the movie Kabisera, Kiko told Rappler that he and Baron had also decided not to choreograph the fight in the cage, even though their director had suggested it.
The stunts that both actors pulled every time they met, though, like Kiko spraying "pee" at Baron during the weigh-in, was part of the act.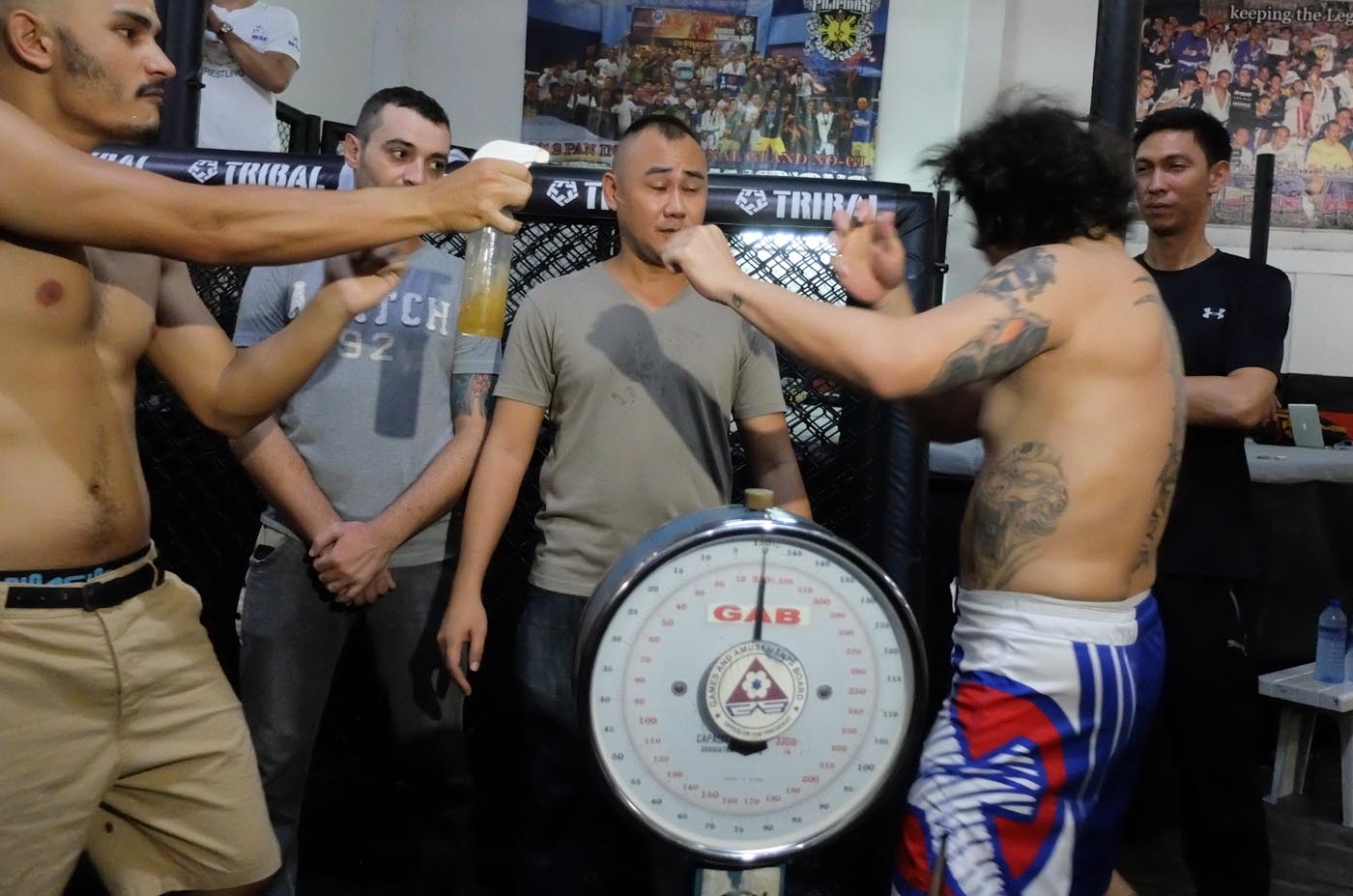 "Staged 'yun," said Manuel on the stunts. "May nagdodocument nun at may gagawin talaga sila every time magkikita."
(That was staged. Someone was documenting that and they were really supposed to do something every time they saw each other.)
Baron and Kiko on 'Beastmode'
When asked to comment on the revelation that their disagreement was staged, Baron said in a text message to Rappler:
"This issue is not about me, not about Kiko or anyone. The real issue is something bigger than all these, and is something that we hope people will understand when they watch the movie.
"We would like to emphasize that, whether we admit it or not, we are all unwitting players in this social dynamic, and we hope that, as soon as we 'get' the message, we will all eventually learn to be more vigilant in looking beyond our biases and passing judgment on people or what we may perceive to be controversial issues."
Meanwhile, at the Kabisera press conference, Kiko told Rappler why he accepted the filmmakers' invitation to be part of Beastmode: "When they gave me the project, it was a project that I've never done before, but I've always wanted to do – something out of the box. Something that you know, is not part of my comfort zone."
Current controversy
It was first revealed in the November issue of Rogue that the Baron-Kiko altercation was a social experiment, and that a documentary about it was set to be released.
But the issue made headlines recently, due to Bubog director Arlyn dela Cruz accusing Baron of using her film to promote the documentary. ([READ] 'So low': Baron Geisler defends himself vs Ping Medina, movie director)
Former Bubog star Ping Medina accused Baron of urinating on him while they were shooting a scene for Bubog. Arlyn has since announced that both of their characters will now be played by different actors. (READ: Baron Geisler's manager Arnold Vegafria on Ping Medina PAMI complaint)
Manuel said that Baron's actions on the Bubog set had nothing to do with Beastmode and that they were really planning on releasing its trailer at around this time. He added that the Beastmode team had clarified this already with Ping and Arlyn.
Beastmode is set to be screened at December 15 at the University of the Philippines Cine Adarna.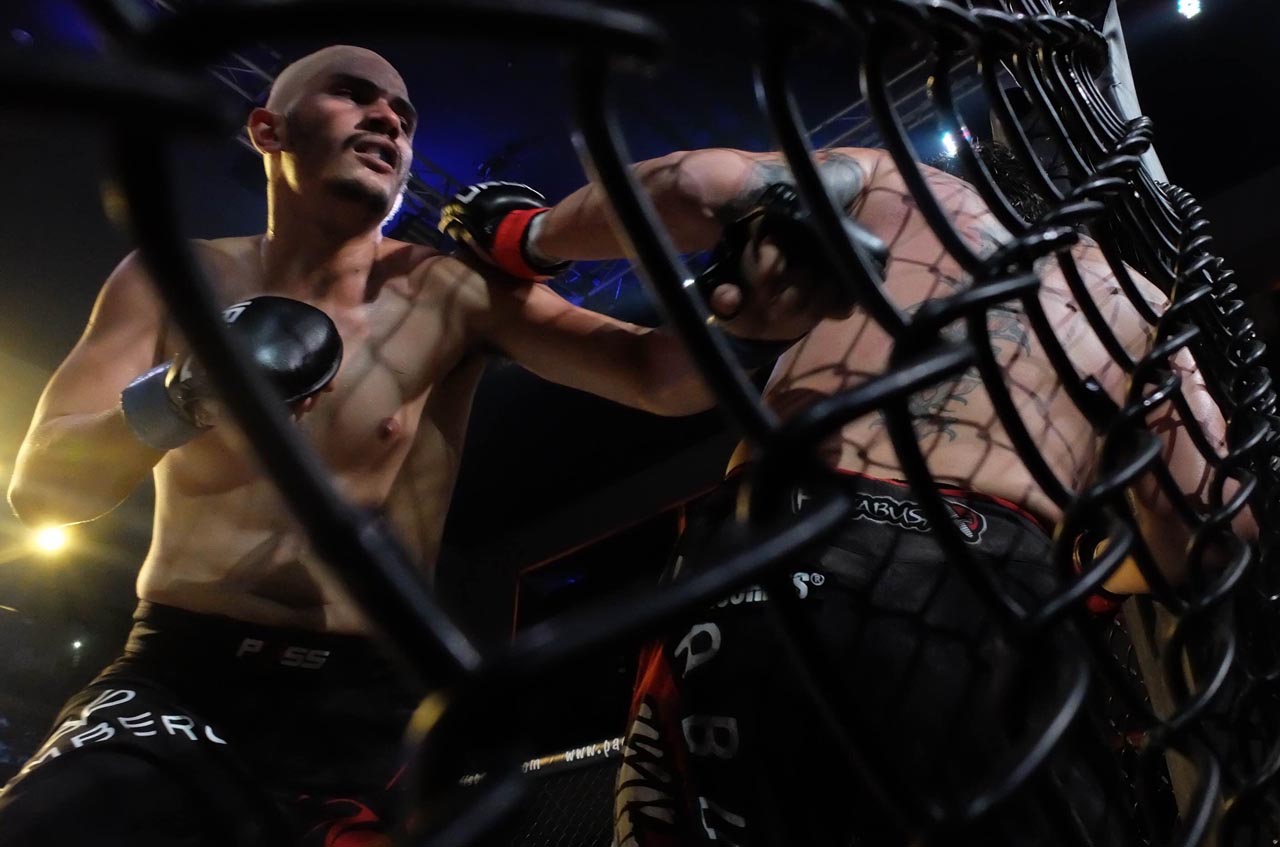 "Actually nung pumutok yung issue, we are about to release the trailer. Kaso out of respect, hindi namin nilabas. Baka sabihin ng mga tao sinasakyan namin yung issue. 'Tsaka ang init ng issue, wala sa plano yun. Talagang kahit kami caught off guard."
(Actually, when the issue blew up, we were about to release the trailer. But out of respect, we didn't release it. They might say that we rode on the issue. And the issue is so hot right now, that wasn't in the plan. We were really caught off guard.)
Manuel said that the Beastmode team has not spoken to Baron since the incident. 
Kiko, who is also part of Bubog, also assured Rappler that the issue on the movie's set had nothing to do with the Beastmode promotions: "Hindi namin sinasadiya (We didn't intend to do it simultaneously as) with the issue of Baron and Ping. We are not definitely involved in that to promote our movie. It's just that nagkataon na (it just so happened that) while we were promoting, nagkaroon ng (there was a) different issue. – Rappler.com