Kris earlier denied dating her producer's son, who she also claims merely 'used' her popularity to further his political ambitions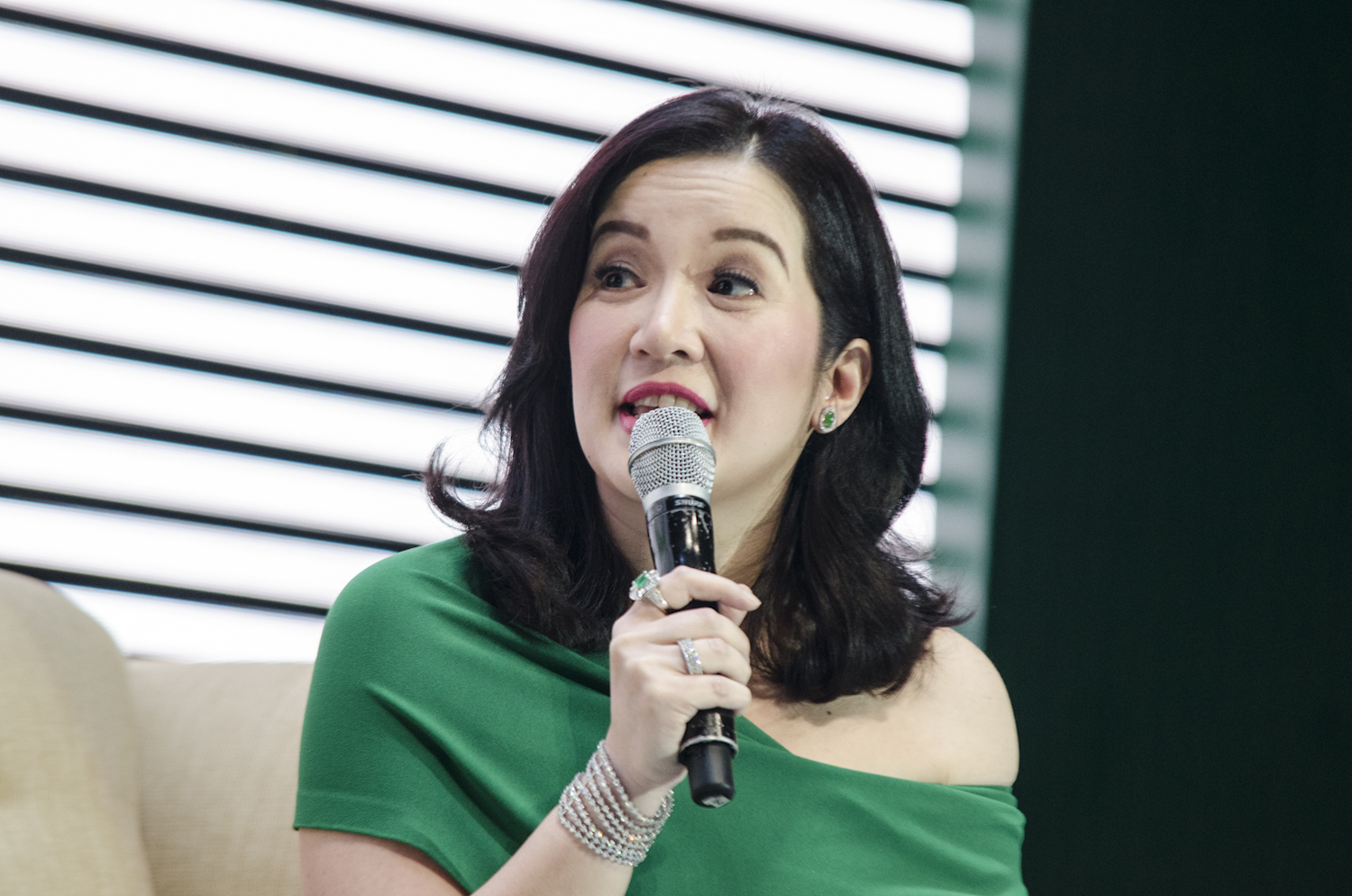 MANILA, Philippines – Kris Aquino issued an apology on Instagram to Rhodora Morales, the producer of her TV special Trip ni Kris, for offending her in an interview.
In an interview published on PEP, Kris had told YES! magazine editor Jo-Ann Maglipon that she was dismayed at how her working relationship turned out with Rhodora and the producer's son Renan, who she was rumored to be dating.
Kris denied that there was anything going on between her and Renan. She also said that she felt "used" since Renan, who is a councilor in Nueva Ecija, supposedly plans to run for vice governor.
"I'm sorry – I had a too candid conversation with Jo-Ann Maglipon who is a friend of longstanding. We discussed many things and to be fair a lot stayed off the record… I regret having uttered things that offended Ms Rhodora Morales and for that I humbly apologize," she said.
Kris also told her followers that the show will no longer have a replay on her Facebook page after Rhodora revoked permission.
"And to all of you who won't get to see our re-airing, I'm sorry for the lost opportunity. I take full responsibility for my lack of prudence, and I've learned a valuable lesson in learning when to just keep quiet for the sake of harmony," she said.
"On Mother's Day, we will have several #KrisList webisodes ready – powered by Petron & San Miguel. I promise you that those are going to be fun, informative and very personal episodes."
{source} <blockquote class="instagram-media" data-instgrm-captioned data-instgrm-version="7″ style=" background:#FFF; border:0; border-radius:3px; box-shadow:0 0 1px 0 rgba(0,0,0,0.5),0 1px 10px 0 rgba(0,0,0,0.15); margin: 1px; max-width:658px; padding:0; width:99.375%; width:-webkit-calc(100% – 2px); width:calc(100% – 2px);"><div style="padding:8px;"> <div style=" background:#F8F8F8; line-height:0; margin-top:40px; padding:50.0% 0; text-align:center; width:100%;"> <div style=" background:url(data:image/png;base64,iVBORw0KGgoAAAANSUhEUgAAACwAAAAsCAMAAAApWqozAAAABGdBTUEAALGPC/xhBQAAAAFzUkdCAK7OHOkAAAAMUExURczMzPf399fX1+bm5mzY9AMAAADiSURBVDjLvZXbEsMgCES5/P8/t9FuRVCRmU73JWlzosgSIIZURCjo/ad+EQJJB4Hv8BFt+IDpQoCx1wjOSBFhh2XssxEIYn3ulI/6MNReE07UIWJEv8UEOWDS88LY97kqyTliJKKtuYBbruAyVh5wOHiXmpi5we58Ek028czwyuQdLKPG1Bkb4NnM+VeAnfHqn1k4+GPT6uGQcvu2h2OVuIf/gWUFyy8OWEpdyZSa3aVCqpVoVvzZZ2VTnn2wU8qzVjDDetO90GSy9mVLqtgYSy231MxrY6I2gGqjrTY0L8fxCxfCBbhWrsYYAAAAAElFTkSuQmCC); display:block; height:44px; margin:0 auto -44px; position:relative; top:-22px; width:44px;"></div></div> <p style=" margin:8px 0 0 0; padding:0 4px;"> <a href="https://www.instagram.com/p/BSvwxLrAL5v/" style=" color:#000; font-family:Arial,sans-serif; font-size:14px; font-style:normal; font-weight:normal; line-height:17px; text-decoration:none; word-wrap:break-word;" target="_blank">I&#39;m sorry- I had a too candid conversation with @yes_magazine&#39;s JoAnn Maglipon who is a friend of longstanding. We discussed many things and to be fair a lot stayed off the record… I regret having uttered things that offended Ms. Rhodora Morales &amp; for that I humbly apologize … And to all of you who won&#39;t get to see our re-airing, I&#39;m sorry for the lost opportunity. I take full responsibility for my lack of prudence, and I&#39;ve learned a valuable lesson in learning when to just keep quiet for the sake of harmony.  On Mother&#39;s Day, we will have several #KrisList webisodes ready- powered by Petron &amp; San Miguel. I promise you that those are going to be fun, informative &amp; very personal episodes.</a></p> <p style=" color:#c9c8cd; font-family:Arial,sans-serif; font-size:14px; line-height:17px; margin-bottom:0; margin-top:8px; overflow:hidden; padding:8px 0 7px; text-align:center; text-overflow:ellipsis; white-space:nowrap;">A post shared by Kris Aquino (@krisaquino) on <time style=" font-family:Arial,sans-serif; font-size:14px; line-height:17px;" datetime="2017-04-11T13:11:47+00:00″>Apr 11, 2017 at 6:11am PDT</time></p></div></blockquote> <script async defer src="//platform.instagram.com/en_US/embeds.js"></script>{/source}
Trip ni Kris was her comeback on television after months away from the limelight. – Rappler.com