The new video of the indie rockers features the OPM band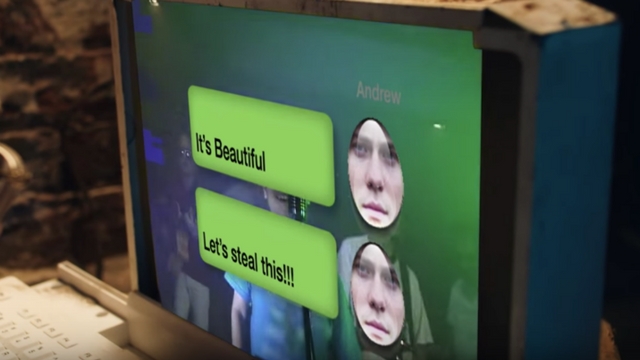 MANILA, Philippines – MGMT released their new single, "Me and Michael," and the song's music video shows the band "stealing" a song from OPM group Truefaith.
"It's beautiful! We should steal this song," MGMT vocalist Andrew VanWyngarden says in the video, while watching Truefaith jam it out.
Truefaith released their music video for "Ako at si Michael" on February 1, days before MGMT released their own video.
Of course, the bizarre MGMT video left a fair number of viewers more than a little confused, but Truefaith clarified that MGMT didn't actually steal from them.
In a post on their Facebook page, Truefaith announced their participation in the MGMT music video: "Eto po ang dahilan kung bakit kami ay gumawa ng kantang, 'Ako at si Michael.' Sa video nila, ang kuwento ay 'ninakaw' nila ang kanta na 'Me and Michael' sa amin (This is the reason why we made the song 'Ako at si Michael.' In their video, the story is they 'stole' the song 'Me and Michael' from us.)"
Truefaith vocalist Medwin Marfil even posted a photo with Joey Frank, who directed the MGMT video, as well as Truefaith's version of it.
W/ NY filmmaker, Joey Frank, who – along with Randy Maitland – directed the brilliant new #MGMT video, "Me and Michael." He also directed the video 4 #Truefaith's "Ako at Si Michael," shot in Manila. @whoisMGMT's new album, #LittleDarkAge drops 2day! @filipinofist @OrlandoRoyce pic.twitter.com/5zE5jX11fA

— MEDS (@MedwinTruefaith) February 9, 2018
"Me and Michael" is a single of MGMT's new album, Little Dark Age, released on February 9. The album is the band's first in 5 years. – Rappler.com
Editor's Note: Joey Frank was erroneously identified as Randy Maitland in the last photo. It has since been corrected.