It looks like dark times ahead for the Southside Serpent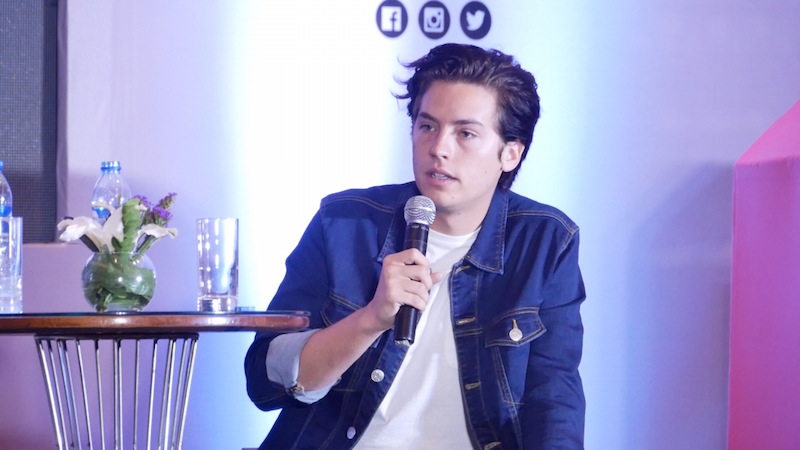 MANILA, Philippines – Riverdale may be inching closer and closer to its season 2 finale, but it's still hard to say what fate has in store for the show's central squad, not least of which Jughead Jones, who, as actor Cole Sprouse pointed out, isn't exactly the most popular person in town.
"The end of season 2, without spoiling too much, leaves Jughead in a super precarious spot," Cole said at an April 20 press conference for clothing brand Bench, which he endorses.
"He's put himself on a very public platform in the latter half of this season which has put a big target on his back," he said. "And he's probably, more than any other character in the town, made the most enemies. Just enemy after enemy. So he's in a very dangerous spot in the end of this season that'll pick up in the beginning of the next season."
Riverdale's Jughead is a far cry from the lazy, eccentric, romantically-apathetic Archie Comics character on which he was based.
In the show, he's a brooding, angsty loner from the other side of the tracks who ends up falling in love with Betty as they work together at the Blue & Gold, the school paper for which they both write.
In season 2, Jughead joins the Southside Serpents, the troubled gang that his father FP used to be the leader of. The move, of course, has led to a lot of drama between him and the rest of the gang, especially his girlfriend Betty.
Jughead's "precarious spot" at the end of the season may have something to do with Jughead's quick stint as a drug-runner, a possible romantic past (and future) between his father and his girlfriend's mother, or his unpopular bid to become student body president.
Or, it could be something else entirely. After all, as the show has proven many times, the crazy in this town can come from anywhere.
With another plot twist from the most recent episode throwing a wrench in the plot, fans are left to wonder how the show is going to end now.
Your guess is as good as ours – but if Cole's hints are anything to go by, it's going to be a nail-biter for sure – at least for fans of the Southside Serpent. – Rappler.com