In her first post made after Kris' tirade, Korina says: 'Life is like a merry-go-round. Remember to ride with the eyes of a child & stay happy'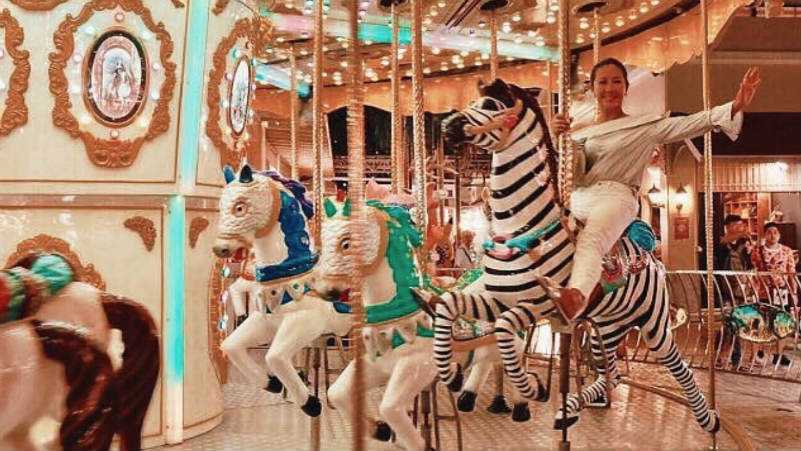 MANILA, Philippines – More than 24 hours after "Queen of All Media" Kris Aquino's social media tirade that went viral, broadcaster Korina Sanchez is keeping mum, at least publicly
Kris, television host and social media maven, lashed out against her former daytime show co-host Korina over a segment that aired on Rated K Sunday evening, April 22.
In her first post made after Kris' tirade, Korina said: "Life is like a merry-go-round. Remember to ride with the eyes of a child & stay happy." The accompanying picture showed Korina literally enjoying a ride on a merry-go-round.
The Rated K segment, which was a feature on babies of prominent personalities, included a feature on Kris' ex-husband James Yap, his pregnant girlfriend, and toddler.
Kris, on social media, said the timing of the segment was a "slap to her face" since days prior, she publicly lashed out at James for hurtful statements made about their son, 11-year-old Bimby. 
But if anyone was hoping for Korina to hit back at her former co-host…they were in for a disappoinment. The response could take forever in coming as the broadcaster, wife to politician Mar Roxas, has chosen instead to ignore the issue altogether. 
She posted 3 other things: a short video on what appears to be her latest project, #KorinaReinvented; a photo of the Korean group EXO with the hashtag #KorinaGives; and a picture of a book she's reading.
Her Instagram stories also make no mention of the issue whatsoever. 
Korina and Kris have always had a storied relationship. They've been in a tampuhan (quarrel) before but managed to eventually patch things up. Will it be the same this time? – Rappler.com