The group announces they recorded two new songs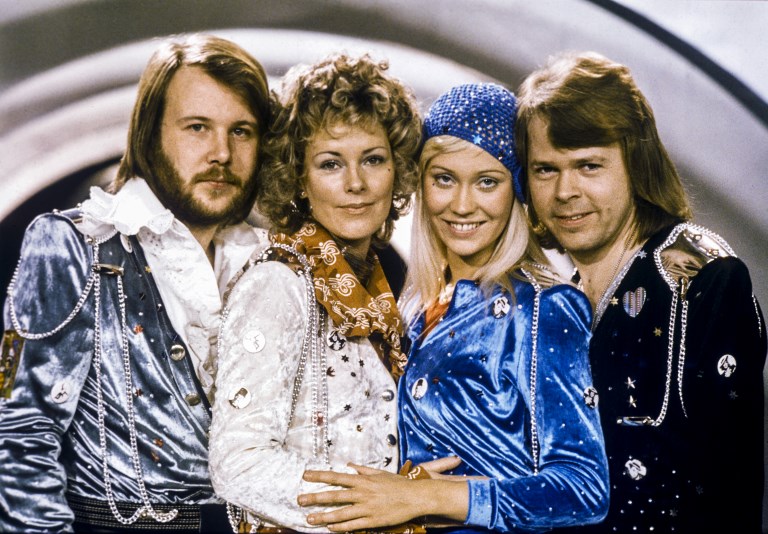 STOCKHOLM, Sweden – "Mamma Mia! Here we go again": Sweden's legendary disco group ABBA announced on Friday, April 27 that they have reunited to record two new songs, 35 years after their last single.
"We all 4 felt that, after some 35 years, it could be fun to join forces again and go into the recording studio. So we did," the group said in a statement after repeated comments that they would never reunite. 
They said they had recorded two new songs, one titled "I Still Have Faith In You", and another unnamed track.
The quartet split up in 1982 after dominating the disco scene for more than a decade with hits like "Waterloo", "Dancing Queen", "Mamma Mia" and "Super Trouper".
"It was like time had stood still and that we only had been away on a short holiday. An extremely joyful experience!" members Agnetha Faltskog, Bjorn Ulvaeus, Anni-Frid Lyngstad and Benny Andersson added. 
The group, who sold more than 400 million albums, have not sung together on stage since 1986.
'Come of age' 
But now, computerized avatars are to perform "I Still Have Faith In You" in a TV special produced by NBC and the BBC to be broadcast in December, the group said. 
"We have come of age, but the song is new. And it feels good."
They said the "exciting ABBA avatar tour project had an unexpected consequence". 
Bjorn, 73, was married to Agnetha, 68, and Benny, 71, was married to Anni-Frid, 72.
The group dominated the 1970s disco scene with their glitzy costumes, kitsch dance routines and catchy melodies.
They first found global fame after winning the Eurovision Song Contest in 1974 with "Waterloo".
While they have appeared in public together on rare occasions, they have never reunited to perform as a group, and have vowed that won't ever happen.
"There is simply no motivation to regroup. Money is not a factor and we would like people to remember us as we were," Ulvaeus said in a 2008 interview.
Contacted by Agence France-Presse, he was not immediately available for comment on the latest announcement. 
 'The same wonderful chemistry'
The group's manager Gorel Hanser told TT news agency that hearing them record the two new songs was "just like in the ABBA days". 
"It was the same wonderful chemistry. It was as if time had stood still," Hanser said. 
"Everyone got into their role and sang, and sang and sang," she said adding the band was not planning to tour together in real life. 
Their popularity has continued to grow over the years, with the 1999 hit musical Mamma Mia and the 2008 film of the same name starring Meryl Streep bringing their music to a whole new generation of fans.
And ABBA's music featured prominently in two cult Australian films, The Adventures of Priscilla, Queen of the Desert and Muriel's Wedding, both released in 1994.
In 2013, the world's first museum dedicated to ABBA is set opened in Stockholm, offering visitors a chance to get up close and personal with the 1970s foursome with a little help from modern technology. –Rappler.com