Things get funny and very real when 11-year-old Bimby interviews his mother Kris Aquino for an unscripted version of 'Heart to Heart with Kris'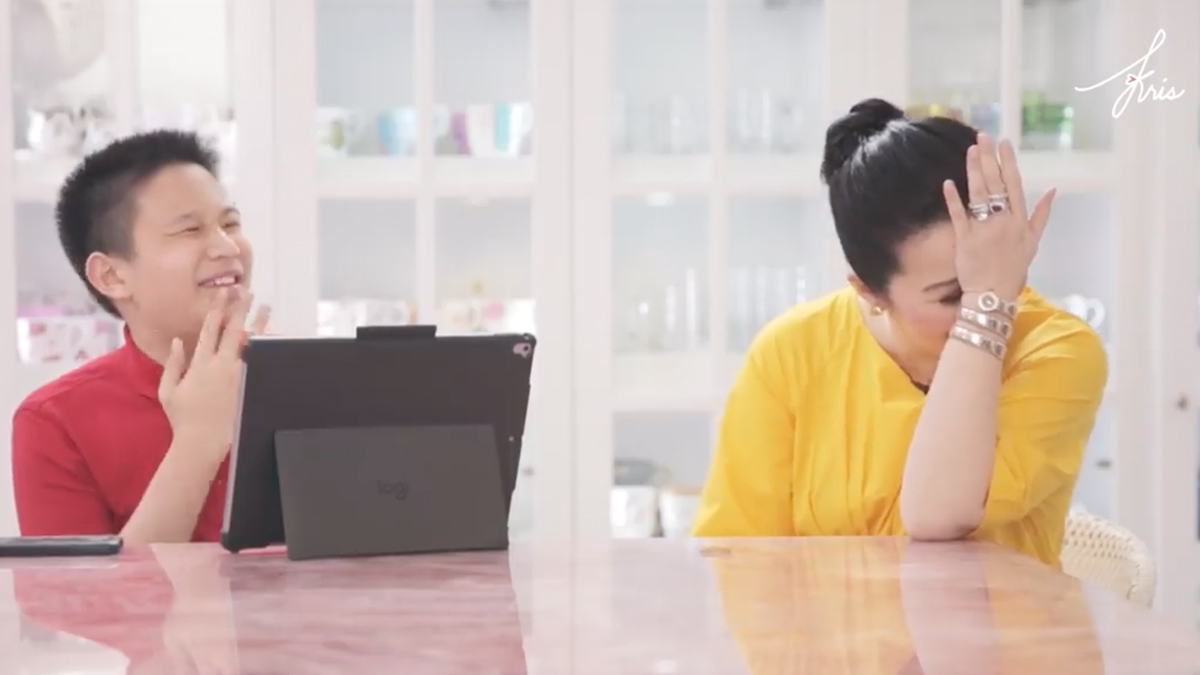 MANILA, Philippines – In case you didn't know yet,  Bimby, "Queen of All Media" Kris Aquino's son, has totally inherited his mom's gift of gab.
The 11-year-old, also called "Bimb" by his mom, hosted a short question and answer with his mother for her Facebook page. Kris, who once dominated daytime and primetime talk, now heads "Kris Cojuangco Aquino Productions" which comes out with videos of Kris which are posted on her social media accounts.
As far as we can tell, the May 1 video is the first primarily hosted by Bimby, who is as precocious and bibo as we all expected him to be. At this point, it's hard to say who was the real star of this interview – Bimby or Kris herself.
Here's a few choice moments from the 16-minute video:
#TiisGanda problems
"Why not 10? Like, you're not joyous to be with me?"
"Before we sleep, it will be a 10. But I'm wearing Spanx, so it's now a 9."
Putting mama on the spot
"Who is your first love?"
"A… a… a… Al…"
""Wag na 'yun. Bimb, nananahimik. Happily married. Let's keep it that way."
Bimb was presumably referring to former cager Alvin Patrimonio, whom Kris once had a relationship with.
"Who's your forever love?" Bimby asked back right away, and quickly added, "Duh, me and Kuya."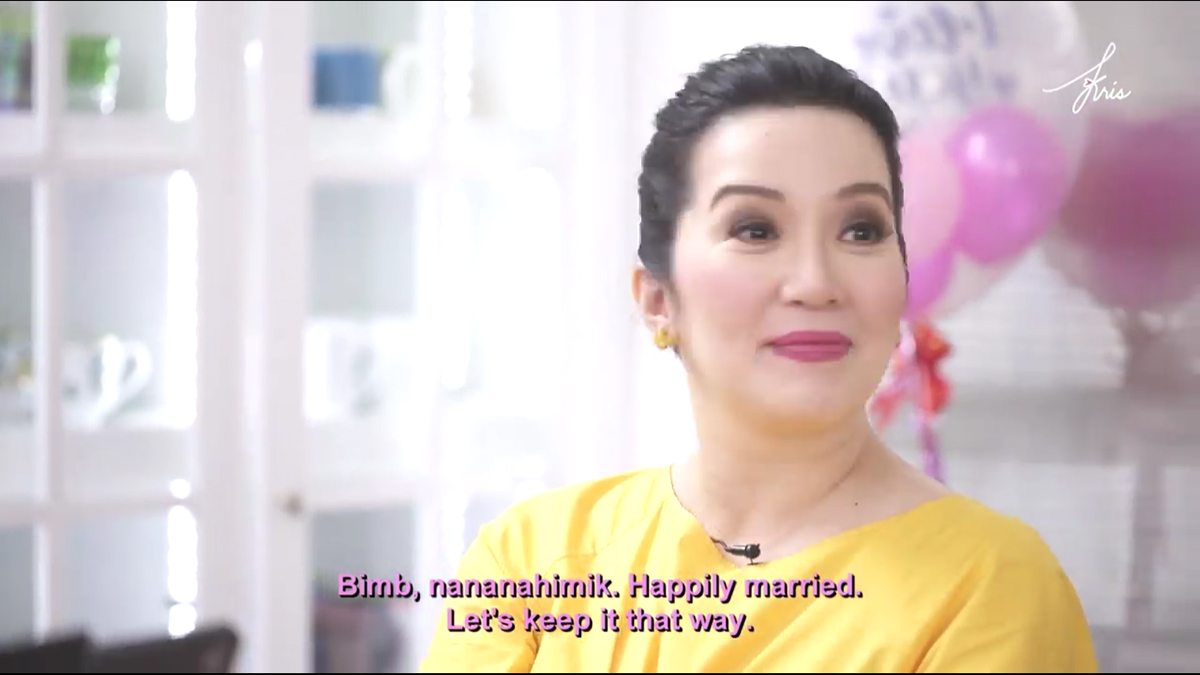 Bimb's future girlfriend and free will
"I beg you, please," said the 11-year-old after telling (not asking)  his mother to choose his girlfriend for him once he enters college.
"Why will I choose her?" Kris asked back.
Bimby said he didn't want to deal with the "peer pressure" of having to pick a partner one day.
"Once you turn 16, that's not gonna be your opinion….So I'm going to give you the freedom of choice. You have the freedom of choice but I have the freedom to bash," said Kris, looking straight at the camera.
Future boyfriend, and a relationship with her sons and the Philippines
"Would you want to have a relationship in the future?" asked Bimby.
"Yes, of course…only if he is Bimby-approved" his mom responded.
Later on Bimby would follow up with, "Will you love someone in the future?"
"Will you let me?" asked Kris.
"Okay."
"Then I will," Kris finally answered.
"Bimb it's already gonna be so hard…to be in a relationship with me because having a relationship with Kris Aquino means having a relationship with the entire Philippines," said Kris, asking to expound on Bimby's question.
"Yay! That means you will never have a boyfriend," quipped Bimby.
Kris could only laugh.
On betrayal
"Do you think you will ever be betrayed again?"
"Bimb naman, quota na si mama (Bimb, mom has reached the quota)," an incredulous Kris shot back.
On love and couple goals
It comes as no surprise that when talking about love, Kris frequently referred to her mother, former president Cory Aquino.
"Now I think love is what your Lola used to always say, that you have to be able to bring out the best in each other. And that when you love someone, it's not difficult to be humble," Kris said, after Bimby asked her to define "love."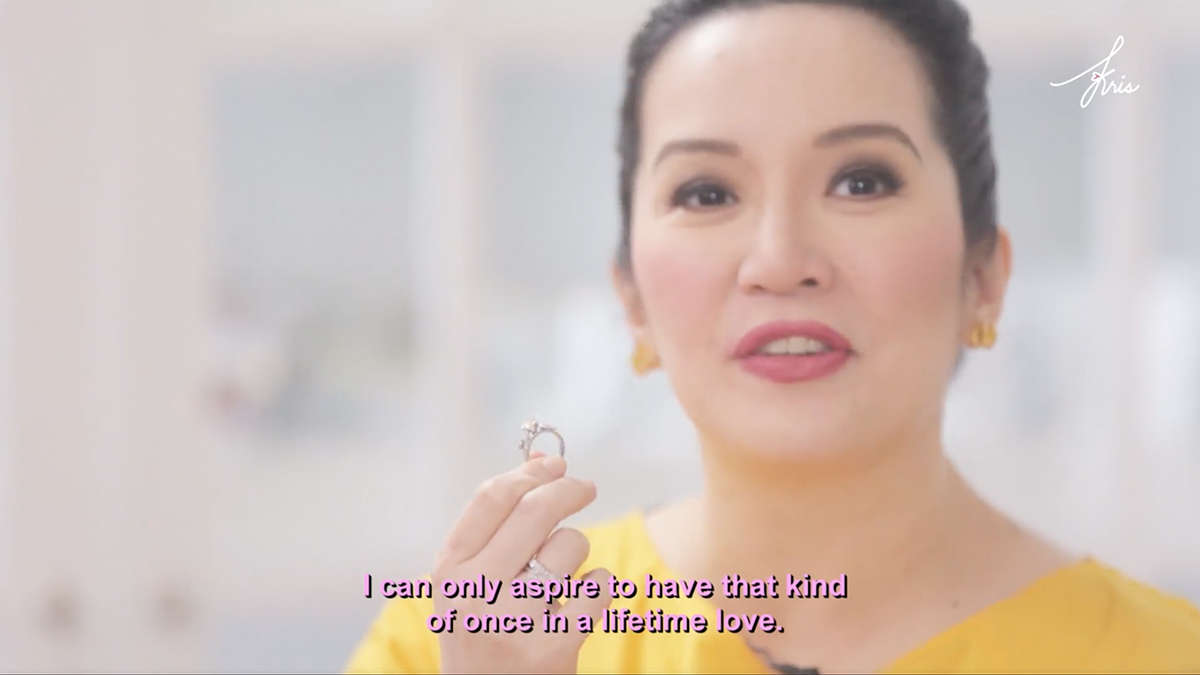 She later referenced her parents, when Bimby asked about the best gift Kris has ever received. (For the record, Bimb's own answer was "the gift of me and kuya".)
"It's Lola's engagement ring from Lolo. I think it's the sentimental value and everything it represents because I can only aspire to have that kind of once-in-a-lifetime love," explained Kris.
Cory was married to then Senator Ninoy Aquino, an opposition figure during the dark days of the Marcos dictatorship.
On ageing
"Your mama is now 47. Lola said that: 'Be ready to gracefully walk away at 50.' But she didn't realize her daughter will still be looking this good at 47 so maybe we can stretch that to 55," said Kris, when asked about future plans.
And then, things get real
The interview ended with Kris asking Bimby what "she did right." "How is it that you turned out not spoiled, nice to people, polite," she started asking her son.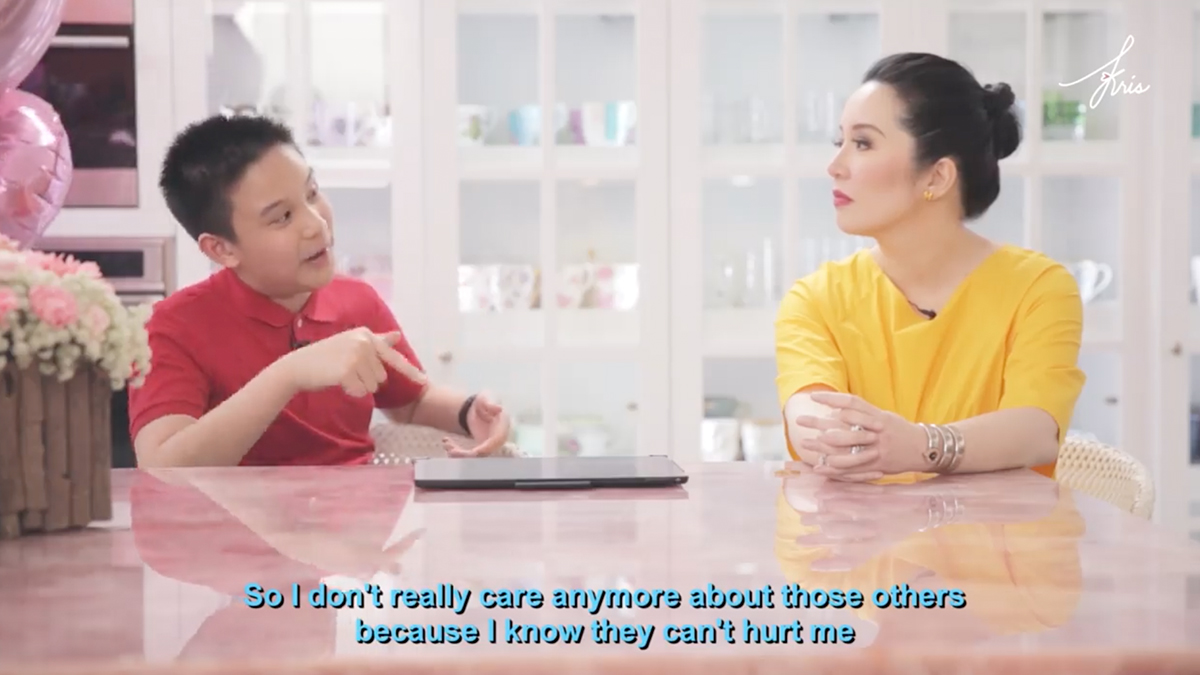 "Because [through] all the trauma, you told me, 'Bimb don't give up,'" answered Bimby, who explained that he's learned not to care about bashers.
"Because you know who manipulated me and [is the] the most effective basher. I channeled all of it out on him," explained Bimby, without naming names.
"So I don't really care anymore about those others because I know they can't hurt me as much as he hurt me," he added. (READ: Kris Aquino lashes out at James Yap over birthday message for son Bimby)
Kris' reaction to Bimby's answer is all of us, really.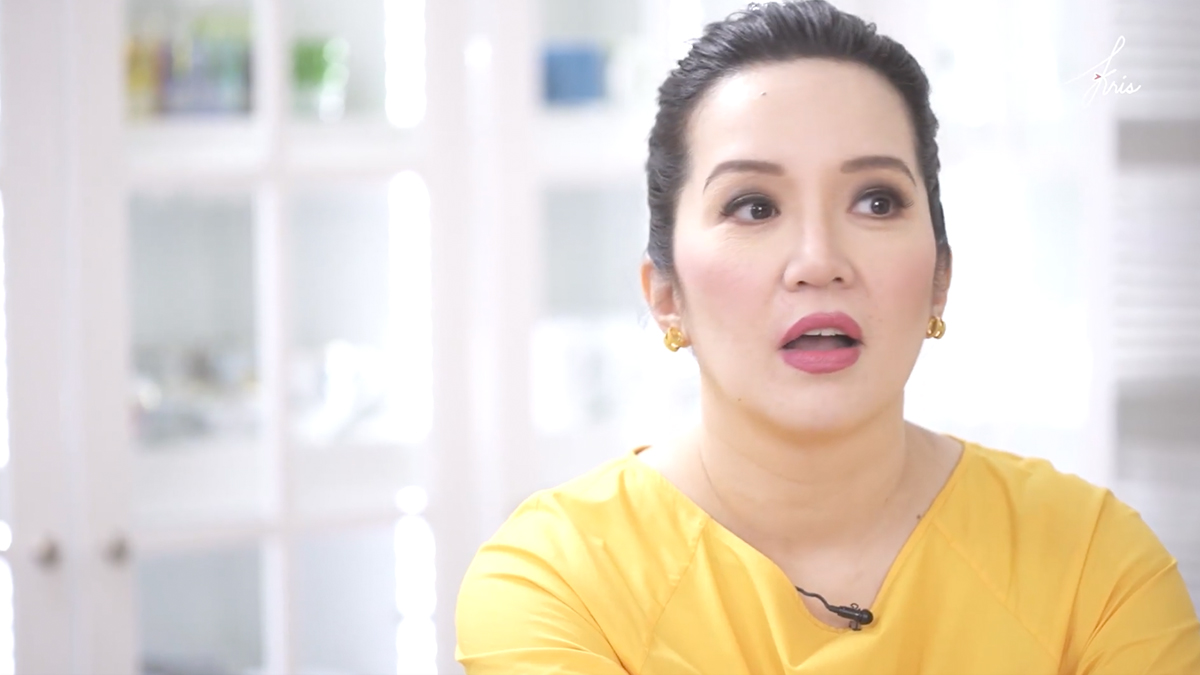 Watch the video in full here:
What did you think of Bimb's foray into online interviews? – Rappler.com