'For what it's worth, I already had a name for you. My Mira, funnily enough, I already loved your smile. I know you'll find your way back to me,' writes the actress in a heartbreaking post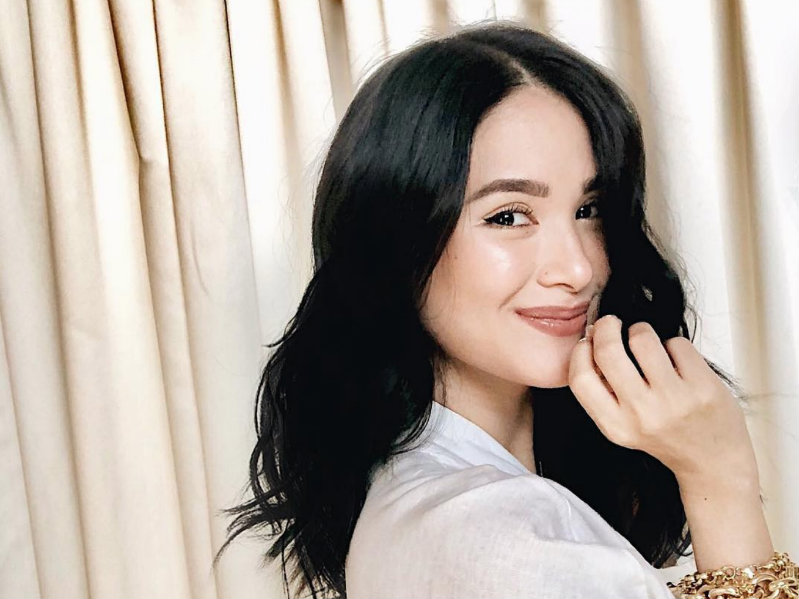 MANILA, Philippines – "We were so ready to meet you."
Actress Heart Evangelista shared heartbreaking news on Wednesday, June 6, telling followers that her baby's heart stopped beating 3 months into her pregnancy. 
"There are not enough words to express how heavy my heart feels, but I know it's important to share this because it's part of my motherhood journey. At this week's doctor appointment, just as we hit the 3-month mark, we found out that her heart stopped beating," she said. 
"For some it might be early on but for us, we were so ready to meet you, little one. Carrying you made me feel like a completely new person. Just the thought of you taught me what unconditional love feels like. The doctor told me that there really wasn't anything we could've done, that this happens to a higher percentage of first-time moms. I know this is true because so many of you have been open with sharing your experiences. Your kindness and positivity in sharing about your own miscarriages remind me to be strong," she added. 
The baby would have been her first with husband Senator Francis Escudero, whom she married in 2015. The child, Heart said, would have been named Mira.
Back in May, Heart had also revealed that they lost Mira's twin.
"I am so grateful for all your love throughout this entire journey. It's not the end, just another chapter. I take comfort knowing that you're up there with your twin. I don't question God about this sad time, I trust in His timing and plan. I hope you all understand that I'll be taking some time off but your support and kind words will be felt, even if I'm not able to reply."
"I'm not looking for answers, just peace. For what it's worth, I already had a name for you. My Mira, funnily enough, I already loved your smile. I know you'll find your way back to me," she concluded. – Rappler.com