The past week brings us an honored Liam Neeson, boycotted movies, another Psy performance, a new European film fest and the one and only Barbra Streisand
MANILA, Philippines – Here are Entertainment stories you might have missed from the week of January 28 to February 2.
Liam Neeson receives highest citizen award from his Irish hometown
On Monday, January 28, actor Liam Neeson was awarded the Freedom of Ballymena, his hometown in Northern Ireland. This is the highest accolade bestowed to a native of the town and has been given to only 3 other people.
In the past, Freemen of the Borough, the title given to honorees, earned tax benefits and could drive their sheep through the town without being stopped by anyone.
Of course, Neeson will not be given those ancient privileges but will still enjoy the honor and admiration of his fellow Ballymena townsfolk.
The 60-year-old star of "Schindler's List," "Michael Collins," and "Star Wars: The Phantom Menace" was delighted with the award saying that though he has travelled all over the world, he remains "99.9% Ballymena."
He was first offered the honor in 2000 but refused it because he remembered how he felt "second class" as a Catholic growing up in the predominantly Protestant town.
At the ceremony last Monday, Neeson admitted that he regretted turning down the award. With his acceptance this time, that loose end has been tied.
Main line-up for 63rd Berlin International Film Festival unveiled
The European film festivals kick off with its first fest of the year: the 63rd Berlin International Film Festival (aka Berlinale) that will run from February 7 to 17.
Nineteen films will vie for the Golden Bear top prize. Seventeen of these will make their world premiere at the festival.
This year's panel of judges will be led by Hong Kong filmmaker Wong Kar Wai.
Here is the complete list of films with their English title, director, and the country where the films were produced:
"Before Midnight" – Richard Linklater – Starring Ethan Hawke and Julie Delpy, US/Greece (out of competition)

"Camille Claudel 1915" – Bruno Dumont – Starring Juliette Binoche, France

"The Croods" – Kirk De Micco and Chris Sanders, US (animated film in 3D with voices of Nicolas Cage, Ryan Reynolds, and Emma Stone) (out of competition)

"Dark Blood" – George Sluizer – Starring the late River Phoenix in his last film, Netherlands (out of competition)

"Dolgaya schastlivaya zhizn" (A Long and Happy Life) – Boris Khlebnikov, Russia

"Elle s'en va" (On my Way) – Emmanuelle Bercot – Starring Catherine Deneuve, France

"Epizoda u zivotu beraca zeljeza" (An Episode in the Life of an Iron Picker) – Danis Tanovic, Bosnia/France/Slovenia

"Gloria" – Sebastian Lelio, Chile/Spain

"Gold" – Thomas Arslan, Germany

"La Religieuse" (The Nun) – Guillaume Nicloux – Starring Isabelle Huppert, France/Germany/Belgium

"Layla Fourie" – Pia Marais, Germany/South Africa/France/Netherlands

"The Necessary Death of Charlie Countryman" – Fredrik Bond – Starring Shia LaBeouf, US
Watch Shia LaBeouf and Evan Rachel Wood talk about "The Necessary Death of Charlie Countryman" here:
"Night Train to Lisbon" – Bille August – Starring Jeremy Irons, Germany/Switzerland/Portugal (out of competition)

"Nugu-ui Ttal-do Anin Haewon" (Nobody's Daughter Haewon) – Hong Sangsoo, South Korea

"Paradies: Hoffnung" (Paradise: Hope) – Ulrich Seidl, Austria/France/ Germany

"Parde" (Closed Curtain) – Jafar Panahi and Kambuzia Partovi, Iran

"Pozitia Copilului" (Child's Pose) – Calin Peter Netzer, Romania

"Prince Avalanche" – David Gordon Green – Starring Paul Rudd, US

"Promised Land" – Gus Van Sant – Starring Matt Damon, US

"Side Effects" – Steven Soderbergh – Starring Jude Law and Catherine Zeta-Jones, US

"Uroki garmonii" (Harmony Lessons) – Feature debut by Emir Baigazin, Kazakhstan/Germany

"Vic+Flo ont vu un ours" (Vic+Flo Saw a Bear) – Denis Cote, Canada

(W imie…) "In the Name of" – Malgoska Szumowska, Poland

"Yi dai zong shi" (The Grandmasters) – Wong Kar Wai – Starring Tony Leung and Zhang Ziyi, China (out of competition), opening film
Psy to perform at South Korea's presidential inauguration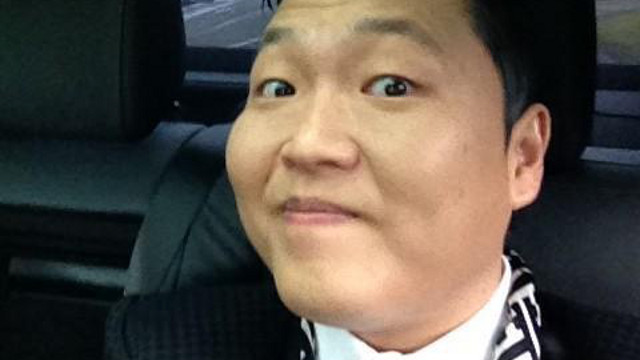 If Beyonce performed the US national anthem at President Barack Obama's second term inauguration, South Korean rapper Psy will also perform for the newly-elected Korean president.
The inauguration, to be held on February 25, is for South Korea's president-elect Park Geun-Hye, the country's first female president.
READ: SKorea's star Psy to perform at Brazil Carnival
Psy will perform in front of an audience of 60,000; his song list has not been revealed. Many might still be hoping it will include his global hit "Gangnam Style," the video of which has become the most viewed video on YouTube with over a billion hits.
The 35-year-old artist is adored by many South Koreans and was awarded the country's highest cultural honors, the Okgwan Order of Cultural Merit, last November 2012.
Pakistan boycotts 'Zero Dark Thirty' and other US military dramas
Pakistani movie distributors and TV stations are boycotting the Oscar-nominated film "Zero Dark Thirty" and television shows "Homeland" and "Last Resort" on the grounds that they offend Pakistanis.
Kathryn Bigelow's "Zero Dark Thirty" is largely set in Pakistan and narrates the 10-year CIA hunt for Al Qaeda leader Osama bin Laden. The film is said to embarrass Pakistani leaders because the 9/11 mastermind was shown in the movie to have been killed within a mile of Pakistan's premiere military academy. Before then, Pakistani officials had claimed that bin Laden was already dead.
Mohsin Yaseen, a representative for film distribution company Cinepax, called the film "pro-American" and added, "It has several scenes which could make us feel humiliated. It is against the interests of Pakistani nation."
READ: Heart of darkness: A 'Zero Dark Thirty' analysis
Max Media, the company in Pakistan with the rights to Star World channel, refuses to transmit the military TV dramas "Homeland" and "Last Resort."
An official of the company who did not want to be named said, "We strongly believe that programs such as 'Homeland' and 'Last Resort' are against our national interest, cultural values, and ideology."
Despite these efforts, a thriving trade of pirated DVDs in Pakistan allows citizens to watch these films in the privacy of their homes. In fact, "Zero Dark Thirty," "Homeland," and "Last Resort" are bestsellers.
A salesman at a popular DVD shop in Islamabad says no one has stopped them from selling such DVDs.
Barbra Streisand to sing at the Oscars
The Oscars is about to get injected with even more star power as its organizers confirm that legendary diva Barbra Streisand is performing at the Academy Awards night on February 24.
This will be her first Oscars performance in 36 years, the last time having been in 1977 when she sang the Oscar-winning song "A Star Is Born."
"In an evening that celebrates the artistry of movies and music, how could the telecast be complete without Barbra Streisand?" said the show's producers Craig Zadan and Neil Meron.
Streisand has her own set of Oscars to be proud of.
The singer-actress won her first Oscar for Best Actress in the 1968 film "Funny Girl." She won her second for Best Original Song for "A Star is Born" in 1977.
Streisand's much awaited Oscar performance tops the already star-studded list which include Adele's first live rendition of her 007 soundtrack "Skyfall" and a performance by the foul-mouthed teddy bear Ted of the eponymous film with his sidekick actor Mark Wahlerg. – With reports by Pia Ranada/Rappler.com