Original screenplay ideas are priceless, and the best one deserves the Oscar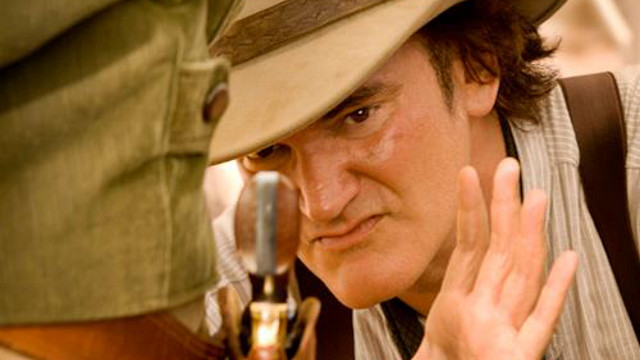 MANILA, Philippines – At the 85th Oscar Awards on February 24 (February 25 Manila time), the Best Writing (Original Screenplay) nominees are:
1. John Gatins – 'Flight'
2. Mark Boal – 'Zero Dark Thirty'
3. Quentin Tarantino – 'Django Unchained'
4. Wes Anderson and Roman Coppola – 'Moonrise Kingdom' 
5. Michael Haneke – 'Amour'
Francis Quina: My pick for this one is Wes Anderson for "Moonrise Kingdom," never mind that the award will likely go to either Quentin Tarantino for "Django Unchained" or Mark Boal for "Zero Dark Thirty."
I've long admired Anderson both as a writer and as a director and I thought that "Moonrise Kingdom" was the pinnacle of his many filmic obssessions and ticks. 
It doesn't hurt that the movie, which is about a pair of (very) young lovers running away, is full of heart.  
Carljoe Javier: I would like to see Quentin Tarantino take this one for "Django Unchained." It's such an audacious, "out there" concept that I think it should be rewarded merely for that.
It also plays on one of Hollywood's great genres, the Western, something that has been in decline in recent years. It breathes new life into the genre, showing both reverence and love, while at the same time pushing it into new territory. 
I do think it might go to "Zero Dark Thirty" though. That script is extremely effective. It challenges viewers and pushes us to pay attention to the tension embedded within the film.
I loved the use of military and intelligence language. Most of all, it's a relevant film and it seems like the issues surrounding it are helping generate buzz. – Rappler.com 
(Who do YOU think will win the Best Original Screenplay award? Tell us by posting your comment below. Remember to read Rappler's community and site use rules.)
Read our awards season stories here: 
(Carljoe Javier doesn't know why people think he's a snarky film critic who spends his time dashing the hopes of filmgoers. He thinks he's not all that bad, really. He teaches at the State U, writes books, and studies film, comics, and video games…Then again, those people could be right.
Francis Quina teaches Creative Writing, Literature, and English in UP Diliman.)