'Our enemy doesn't tire, doesn't stop, doesn't feel'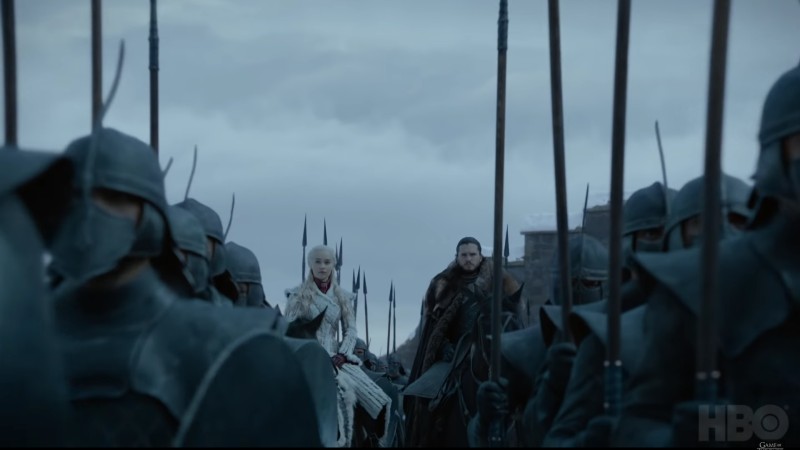 MANILA, Philippines – Information and even teasers have been painfully few and far apart but thankfully, the gods of Winterfell (and the rest of Westeros) have blessed Game of Thrones-deprived fans of an actual full trailer for the upcoming final season. 
"I know death. He's got many faces. I look forward to seeing this one," Arya Stark (Maisie Williams) narrates as we see footage of her running away from something (or is she looking for something?) in the dark. 
We're also treated to the sight of Jon Snow (Kit Harington) and Daenerys Targaryen (Emilia Clarke) leading their army as dragons fly above them – are they leaving Winterfell? Sansa Stark (Sophie Turner) looks on and seems to be staying put the Northern fortress. 
"They're coming. Our enemy doesn't tire, doesn't stop, doesn't feel," says Jon. 
Season 8 will be the period (or exclamation point) to the fan-favorite and critically-acclaimed TV series Game of Thrones, which is based on George R.R. Martin's A Song of Ice and Fire. 
The final season of Game of Thrones will begin airing on April 14, 2019. That means that in the Philippines (GMT+8), the episode will air at 9 am Monday, April 15, over on HBO and HBO GO. – Rappler.com