Seth MacFarlane may be set to host Oscars 2014. Do you think it's a good idea or a bad one?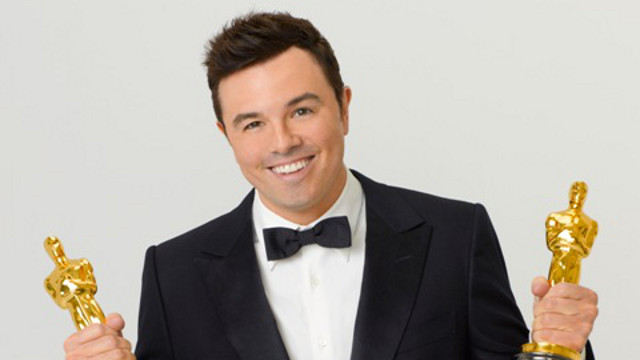 MANILA, Philippines – Hollywood's biggest night was made even bigger with Seth MacFarlane's monumental hosting performance at the 2013 Academy Awards last February. His act was so well-received that people clamored for a repeat in the next Oscars, which may not be farfetched, reports The Guardian.
AS IT HAPPENS: The 85th Academy Awards
MacFarlane's performance roused the crowd and earned much attention because of several controversial moments. His musical number "We Saw Your Boobs" was a humorous ode to Hollywood's attitude towards on-screen nudity.
READ: Seth MacFarlane not doing Oscars again
MacFarlane had a great impact on the show's ratings which saw a 20% increase in the 18-34 female audience and a 34% upsurge for the male audience.
The numbers are worth noting given the fact that the show is known to have been more popular with the female demographic. Producers expect numbers to escalate should MacFarlane return for the 2014 show.
WINNERS: The 85th Oscar Awards
The "Family Guy" creator's schedule may pose a hindrance, though. Aside from working on a sequel for "Ted," MacFarlane is also working on "A Million Ways to Die," a western comedy starring Charlize Theron, Amanda Seyfried, and Liam Neeson.
Watch the highlights of the 2013 Oscars here:
READ: Michelle Obama draws flak for Oscars appearance
Do you think Seth MacFarlane should host the 2014 Oscar Awards? Let us know by posting your comments below. – Rappler.com