This is AI generated summarization, which may have errors. For context, always refer to the full article.
Australian Rolf Harris faces 3 charges of sexual assault, in addition to the 13 alleged sexual offenses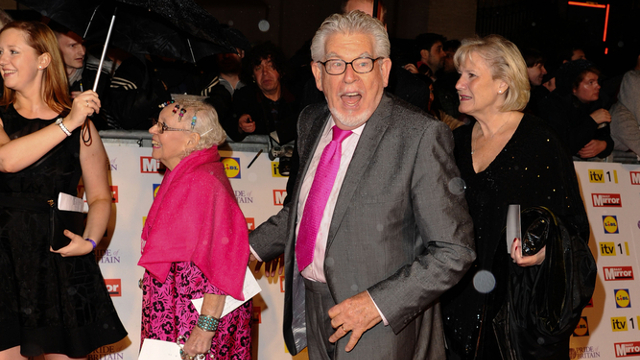 LONDON, United Kingdom – Veteran Australian entertainer Rolf Harris, who will stand trial in April accused of indecently assaulting two underage girls, will face 3 further charges of sexual assault, Britain's public prosecutor said Monday, December 23.
"The 3 counts will be prosecuted in addition to the 13 alleged sexual offenses with which Mr Harris was charged on August 29, 2013," said a Crown Prosecution Service spokesman.
"The alleged offenses relate to one existing complainant and two new complainants," he added.
The prosecutor said the additional charges are for assault, relating to a girl aged 19 in 1984; indecent assault on a girl aged seven or eight in 1968 or 1969; and indecent assault on a girl aged 14 in 1975.
Harris, 83, who has long been a fixture on British television, already faced 9 counts of indecent assault, as well as four counts of making indecent images of children.
A formal plea hearing is set for January 14 and a trial date set for April 30.
Harris is one of several older celebrities in Britain arrested under Operation Yewtree, the police probe into historical abuse set up in the wake of revelations that the late BBC star Jimmy Savile was a prolific sex offender.
The charges against Harris are not connected to Savile.
Harris, who moved to England in 1952, was a popular television presenter, artist and musician for decades.
He painted an 80th birthday portrait of Queen Elizabeth II in 2005 and has received honours from both Britain and Australia.
As a singer, he topped the Australian charts in 1960 with "Tie Me Kangaroo Down, Sport" and the British charts in 1969 with "Two Little Boys". –Rappler.com
Rolf Harris photo from Shutterstock