Though Kris Aquino has managed to dispel a lot of myths about women, she has also created quite a few
Because it seems politically incorrect to say right now, I am a little embarrassed to say I like Kris Aquino. A lot.
Or perhaps I should qualify that by saying, even if it sounds so trying-hard-to-be-seriously-professional, "As an educator, I like Kris Aquino." 
I like her because she has demolished many myths about sexuality, the most important being "that only sluts get STDs." By getting one herself, Kris showed that even women considered alta sociedad can have sex with someone who has an STD that is passed on to her. She showed the Philippines that yes, one can actually get an STD even while sleeping with one man. A girl can get an STD without meaning to, and thus, shouldn't be blamed just because she has herself tested and discovers she has one. 
With this myth slayed, I so hope more and more "nice girls" will get themselves tested, the way one presumes Kris did before she announced her STD to the world. It is certainly a message that needs to be sent.
Forgiveness
Another myth she's slayed is that people never forgive women who demean themselves by their lack of control. I mean, let's face it: burning a bed to the point of destroying the floor underneath is not exactly something we'd expect a convent-bred girl to do. And yet, despite it all, people have forgiven her, and I applaud them for realizing that people forgive those they love, and should thus not frighten others who may want to reach for the stars and make a few mistakes along the way. 
True, perhaps their craziness might not extend to burning a bed, but the point is, a woman doesn't have to be constantly identified by the one foolish thing she did, the way Nathaniel Hawthorne's Hester Prynne was in The Scarlet Letter. So she can be brave about something she really believes in, because, as John Dryden said, "None but the brave deserve the fair." 
However, despite my admiration, I so wish Kris hadn't said what she did in her interview with Boy Abunda because in as much as she's put some myths to rest, she has now perpetuated a few others. 
Allow me to quote snippets of her interview so I can share said myths without constantly having to point out the particular statement she made: 
"Ngayon ko na-realize pala talaga na it's possible na 'yung kaligayahan mo it doesn't come pala from fulfillment sa sarili but it comes from seeing people loving your child. It is only…Sinabi ko nga, nagdarasal ako, 'God, ano ba ang nagawa kong bongga para ibigay mo ito kay Bimb?' Kasi hindi ba nasa Bibliya 'yon na kung ano ang itanim mo bilang magulang 'yon ang aanihin ng anak? So sabi ko, 'Thank you God…Kasi siguro mabait ako, kasi siguro celibate ako, sorry I have to say, let's be honest. … I'm just saying na siguro parang alam ko kung ano ang priorities in life ko and siguro talaga kung ano ang pinakamahalaga sa iyo, 'yun ang ipagkakaloob sa iyo ng Diyos at ang pinakamahalaga sa akin ay 'yung dalawang anak ko…Noong nagdasal ako, sinabi ko, 'God, basta happy na ang boys ko, happy sila, kahit walang partner, okay na ako. But please don't make me feel lonely lang. 'Yung parang kung ano man ang fulfillment and joy na nararamdaman ko with them, sana pagpatuloy mo ito. Pero kung darating 'yung point na lonely ako, ikaw na ang bahala." 
(It is only now that I realized that your happiness doesn't come from your own fulfillment but from seeing people loving your child. I pray "God, what did I do that was so terrific for you to give this to Bimb?" Because, doesn't it say in the Bible that whatever the parent plants, the child reaps? So I said, 'Thank you…this must be because I'm celibate, sorry to say, but let's be honest,…I'm just saying that perhaps I now know the priorities in my life and the most important for me, what I can offer the Lord, when I prayed, I said, 'God, as long as my boys are happy, even if I have no partner, I'm ok…but please don't let me be lonely. It's as if whatever fulfillment and joy that I feel with them, please continue doing what you do. But and if the time comes that I am lonely, then I put my faith in you…'")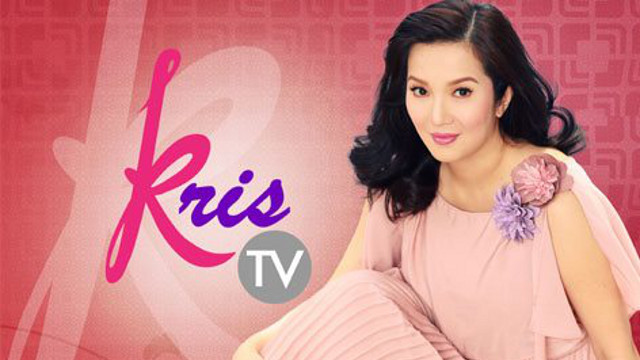 SIGH. Where do I begin?
Keeping count
First off, God: While I am no longer a card-carrying Catholic, I doubt an intelligent person's idea of God is someone who keeps count, who makes an actress's movie successful if she stops having sex. And does this involve some pro rata calculation? E.g. celibacy for a 30-day month means P30 more in the till. But what if the actress relapses, meets a gorgeous fellow actor, what then? The next time the movie shows, no one will watch? And how long for? Does a relapse of 31 days mean 31 pesos less? 
Second, motherhood and one's fulfillment. I know, it sounds selfless when a woman says she is happy as long as her kids are. For one thing, that is a terrible burden on her children, especially as they get older. If they are in show business, do they have to continue being box office successes so their mother continues to feel blessed? Wouldn't being happy in whatever they decide they want to do, including playing basketball, be enough for her? The fulfillment and joy a mother has with her children has to have boundaries – otherwise it is a honey trap. 
Then there is the fulfillment she feels with them which she thanks God for…does this mean a mother will feel lonely should her sons fall in love with someone, as young men do when they mature? Or will this not be loneliness-inducing, especially since she no longer wants another partner? Or should God find ways to prove (especially to her children, with their already heavy burden) that it is enough they fulfill each other with success, endorsements and adulation from the crowd?
Third, Kris's juxtaposition between: Not having a partner and not being lonely. This merely underscores that she equates one with the other, even while saying that she is ready to give up sex, if only for her kids.
No say
Finally, Kris gives the impression that she had no say in the matter of her past relationships. She says her blessings came when she finally decided to say "no to sex." This suggests sex screwed her up, but that is not really true, is it? 
Actually, it was the relationships Kris had with her men that did it. Kris chose them, just as much as they chose her. She could as easily have said no to them, the way she claims she is now saying no to sex.  
Let's not kid ourselves that Kris didn't have anything to do with the kind of relationships she had. In other words, it isn't sex per se that made her life so bad at the start; it was how she behaved with the men she chose. 
Psychologists call it a sense of agency, the subjective awareness that one is initiating, executing, and controlling one's own volitional actions in the world. In his book, Philosophical Conceptions of the Self: Implications for Cognitive Science, Trends for Cognitive Sciences (2000), the philosopher S. Gallagher says, "Agency is the implicit sense that it is I who is presently executing bodily movement or thinking thoughts. If someone else were to move your arm (while you remained passive) you would certainly have sensed that it were your arm that moved; however, you would not have felt that you were the author of the movement; and thus, you would not have a sense of agency."
In Ms Aquino's case, executing bodily movement would include having sex with the men she chose and thinking thoughts would include anthropomorphizing God (giving something non-human, like God or animals, human characteristics), the way she did in the interview.
Or, put more literarily, as Bela, a character in Howard Barker's No End of Blame, says: "If it stinks, if it rots your little conscience, in the passive voice it goes! Nuclear devices were dropped, shots were fired – feelings exist – No! Say it in your person, I dropped, I fired, I feel." (emphasis in original) 
But what I like best of all, is what our own multi-awarded playwright, much-quoted Palanca award winner Allan Lopez wrote: "Ilang mga naisip nitong mga nakaraang araw…on stupidity: Contrary sa inaakala ng iba, ang stupidity ay kalimitang choice ng taong stupid. Ang tanging kailangan lamang ay sabihing, 'Ayoko na maging tanga,' at hindi ka na magiging tanga, unless nabagok ang ulo mo at naging perpertually slow ka." (Contrary to what people think, stupidity is very often a choice stupid people make. What is most often needed is to tell oneself: 'I no longer want to be a stupid person' and you will no longer be one…unless you head was hit so hard and you'd become perpetually slow.")
In fairness to Mr Lopez and Ms Aquino, I wish to emphasize that this was merely lifted from Allan's Facebook wall on Saturday, Jan 18, 2014 and did not refer to Kris at all, but somehow, I feel it particularly apt. – Rappler.com