Sayaw Manila left a resonating 'Thank you' with their audience during their '10Q' concert held January 26
MANILA, Philippines – UP Manila's Indayog Dance Varsity (Indayog) has, for 10 years, celebrated the art of dance. This year, Sayaw Manila: 10Q held January 25 and 26 at the Star Theater, CCP Complex, was a way of giving back to others. 
The 10th annual concert, which was a benefit event for the Buhay Makulay Foundation, featured performances from Indayog, their alumni, other college-based dance groups, and professional dance troupes.
But what made this year's celebration even more special was this year's thanksgiving theme. 
10Q was a trip down memory lane, a rewind of the most celebrated performances in Sayaw Manila history. But alongside being a tribute to a decade of dance, the production was also a homage to student life, as interpreted by performances narrating experiences of love, loss, and self-discovery.
Throughout Indayog's 10-year Sayaw Manila journey, these were the stories that have stayed constant through the years. 
The stage was transformed into one boisterous high school classroom, where rowdy classmates, homowork woes, and puppy love took center stage. Clad in boys' high school uniforms, Indayog dancers ignited high school nostalgia through a number titled "Quizzes," where schoolboys were captivated by an unsuspecting teacher.
Watch 'Quizzes' here:
Moving on from the lighthearted highschool experience, darker and more rugged performances"Quod" and "Quilt" showed an awakening to the pressures of adulthood. "Quod" particularly had dancers first dressed as students, suddenly transitioning to the working world, while "Quilt" was an emotional walk though everyday struggles seen in the streets of the metro, with dancers dressed as street vendors, and traffic enforcers joined in the routine. 
Matters of the heart were also expressed through melancholy number "Quezo," detailing a couple's story, starting from the end of their romance to a reconciliation and a new beginning.
Angst was evident in "Questions" where heavy hiphop beats and black outfits dominated the performance. In contrast to the hardcore number came "Quiescence," where red flowy dresses gave a calming effect, seemingly to signal a new kind of awakening. 
A theatrical production inspired by Alice in Wonderland was a crowd favorite. But it didn't end well for the curious Alice, who got into trouble with the hot-headed Queen of Hearts. It was off with her head for stealing the Queen's scepter.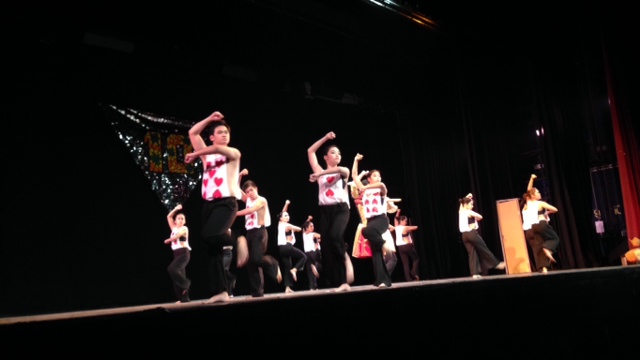 Perhaps one of the main highlights of the night was "Qyeme," an ode to the LGBT community. The narrative focused on a person's struggle of revealing his true self to his father. With his many personas – Miley Cyrus and Amy Winehouse, among many others – literally hidden inside a closet, he moved to the beat of OPM tracks such as "Sirena" and "Bongga Ka Day" as tried to gain his father's understanding.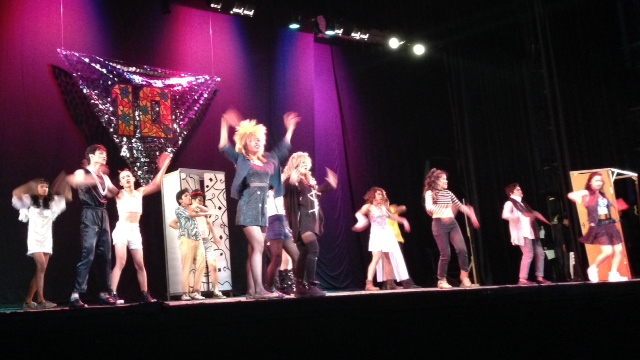 For a final number, dancers gathered onstage to perform a routine, similar to their lively intro performance. They ended with a resonating "Thank you!" to their audience. – Rappler.com