New CCTV footage shows a new angle in the Vhong Navarro-Deniece Cornejo saga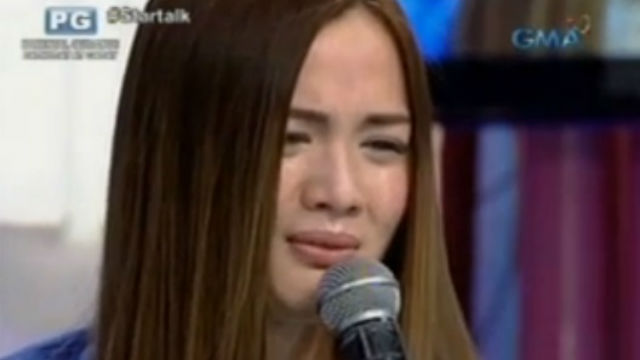 MANILA, Philippines – A new CCTV footage released to media shows businessman Cedric Lee apparently kissing Deniece Cornejo in a condominium elevator right after the mauling of TV host and actor Vhong Navarro.
ABS-CBN reported on Friday, February 14, that the footage was taken during the early hours of January 23 after Lee and his friends brought Navarro to the Southern Police District to report their allegations that the entertainer attempted to rape Cornejo.
In an interview with ABS-CBN, Navarro's lawyer Alma Mallonga said the footage showed Lee as being "very affectionate" towards Cornejo.
The Navarro camp has accused Lee and Cornejo of setting up Navarro on the evening of January 22, when Cornejo invited the TV host and actor to her condo unit in Taguig. 
Navarro was mauled that evening. His injuries required surgery, prompting him to skip his noontime variety show It's Showtime. He was discharged 2 weeks later, on February 6. 
The National Bureau of Investigation (NBI) has filed a complaint before the Department of Justice (DOJ) against Lee, Cornejo, and 6 others in relation to the incident.
Cornejo has told media her friends came to her rescue that night because Navarro tried to rape her. An earlier CCTV footage however bolstered Navarro's account of the incident – that he had just arrived in Cornejo's unit when Lee and his companions appeared from out of the blue and started mauling him. 
New footage released on Friday also showed the first meeting between Navarro and Cornejo in her condo on January 17. It showed that 30 minutes after Navarro left the unit, Lee and his friends also arrived there.
ABS-CBN said that Raymond Fortun, Lee's spokesman, posted the following on his Facebook page:
"Maybe it's just me, but it looks like the girl didn't even want to be kissed. Others will think otherwise. What matters is, again, what I PERSONALLY KNOW. I have met with DC (Deniece Cornejo) and CL (Cedric Lee) in a meeting and over dinner. Di ko nakita nor naramdaman na close sila. For me, this is another non-issue because it does not prove or disprove the parties' version of events that night. I would object to the use of the word 'passionately' then I would pull out the definition from the dictionary. Then I would pull my wife and kiss her in a passionate manner to prove my point. I expect to be sustained by the judge. First public statement of CL that they are just friends? As I said, it seemed that the girl didn't even want to be kissed. CL didn't even embrace her, nor did she embrace back. So… the kisses on the cheeks aside, it (won't) affect the case."
The DOJ scheduled a preliminary probe into the case on Friday. – Rappler.com