This is AI generated summarization, which may have errors. For context, always refer to the full article.
Jhoanna Aguila is joined by Filipino-Scot Fely Irvine in 'The Voice Australia.' Both of them impress the judges.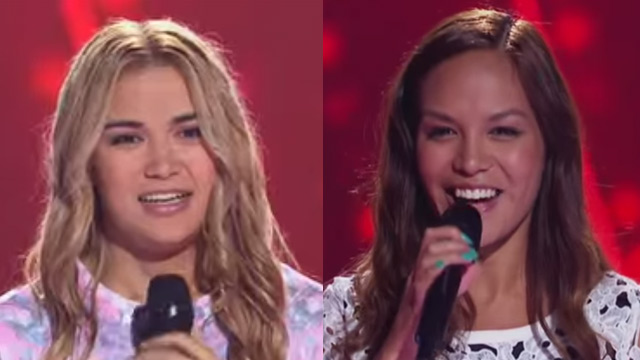 MANILA, Philippines – A contestant with Filipino roots wowed the judges early May during the blind auditions of The Voice Australia. 
Fely Irvine, a Filipino-Scot based in Sydney impressed judges Ricky Martin and Joel Madden, that both of them turned their chairs when they heard her rendition of Rihanna's "We Found Love."  
"Sometimes I get so excited it really, like, scares people away and I've lost a lot of battles for people. I would love it if you would give me the chance. I'm already seeing things. I just want to try lots of different things songs, staging. I'd love to work with you," Madden told Irvine.
Martin, on the other hand, said that she has the whole package.
"You have the aura of a star. You just have to fight in what you believe and stand on that stage believing in every second, every word you say and I can work on that with you. Allow me, please, to be part of your journey."
In the end, Irvine chose Martin over Madden to become her coach.
"Love the roses, but my heart is screaming Ricky! I'm so sorry!" she said when Madden handed her roses asking her to join his team.
The 25-year-old Irvine is no stranger to the limelight. She was a former member of the Australian group Hi-5 and toured with Miss Saigon in Australia.
In her bio, Irvine's musical influences include Rihanna, Robin Thicke, Beyoncé and Alicia Keys.
Irvine joins another Filipino Jhoanna Aguila, who also made it to the blind auditions where she sang Florence & The Machine song, You've Got The Love. Aguila chose will.i.am as her coach over Madden and Australian superstar Kylie Minogue.
– Rappler.com