This is AI generated summarization, which may have errors. For context, always refer to the full article.
Harry Connick Jr compares Johnson and Asciutto's performance to that of boxing – Johnson is like Joe Frazier, while Asciutto is Muhammad Ali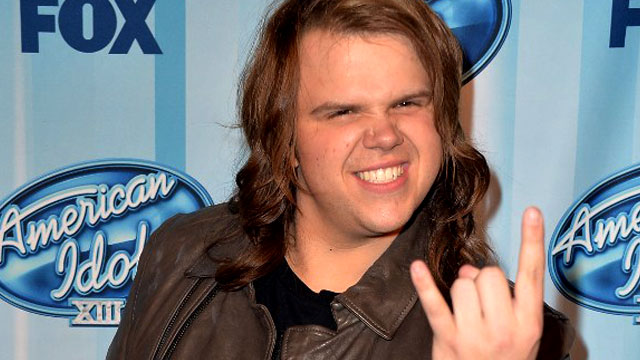 MANILA, Philippines – Rocker Caleb Johnson is the new American Idol.
The 23-year-old from Asheville, North Carolina was crowned the 13th season winner over 17-year-old Jena Irene Asciutto from Farmington Hills, Michigan on Wednesday night's (Thursday, Manila) finale.
Johnson performed 3 songs – "Dream On," "Maybe I'm Amazed," and "As Long as You Love Me," on Tuesday (Wednesday, Manila) with the third song intended to be his first single. Asciutto, meanwhile, sang "Dog Days Are Over," "Can't Help Falling in Love" and "We Are One."
Judge Harry Connick Jr compared Johnson and Asciutto's performance to that of boxing.
"The way I look at it, you're like Joe Frazier. Jena is like Muhammad Ali. This is a puncher against a boxer. All I can say is Good luck, America."
Keith Urban said that both their performances have been good. Jennifer Lopez, on the other hand, told Johnson he gave his all.
"You gave everything and you should sleep well. I felt you put it all out there and you went for it and you sounded good. It's gonna be a tough night for everybody."   
In an interview with People.com hours after the finale, Johnson said that he was "probably the antithesis of what American Idols have been."
"I think for me, winning opens doors to all types of shapes and sizes and genres to come on the show and kill it," he said. 
Johnson's win is also sweet for him, having tried out twice in the previous seasons of the show.
"After the past seasons, I went home and I busted my butt, wrote music and played out shows and I just worked and worked and worked and worked," he said. "That's why I'm so comfortable now on stage as you see me. It's just a natural thing because all the groundwork I did at home." – Rappler.com