Blake and Miranda were married for 4 years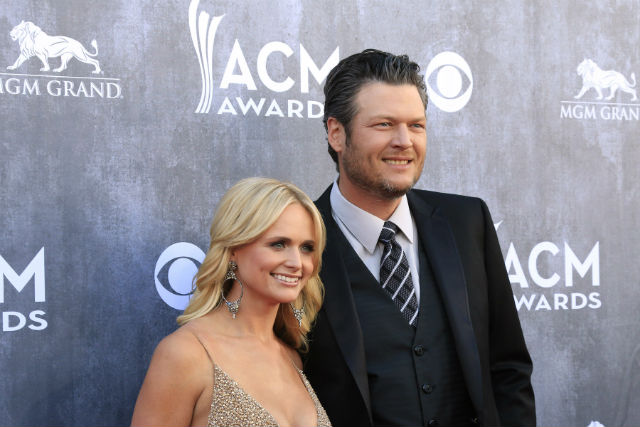 NEW YORK, USA – Country music superstars Blake Shelton and Miranda Lambert, the ultimate power couple in Nashville, are divorcing after 4 years of marriage, reports said Monday, July 20.
In a breakup that can be expected to inspire future country ballads, the 39-year-old Shelton and the 31-year-old Lambert reportedly filed for divorce in Oklahoma.
Celebrity news website TMZ said that Lambert has been moving her animals including horses, a camel and a llama from the couple's Oklahoma ranch, which Shelton will keep.
Lambert, in turn, will keep their home in Nashville, the site said.
The singers are power players on the country music scene, with Shelton and Lambert both nominated for Entertainer of the Year at the most recent Academy of Country Music Awards.
Lambert has repeatedly spoken fondly of her husband in public and insisted that the relationship would last forever.
"Like I always say, my mom said to my dad, 'Divorce is not an option,'" Lambert said at the 2013 Academy of Country Music Awards.
"When this is all said and done we will be drinking a beer together on a front porch somewhere, reminiscing about the good old days," she said after the two shared a songwriting award.
It was the first marriage for Lambert and the second for Shelton, who was married between 2003 and 2006.
The two started dating around the time of his divorce after meeting at a concert.
Lambert and Shelton have both enjoyed strong crossover appeal, with their latest albums each debuting at the top of the mainstream Billboard album chart last year. Shelton is also a judge on the US singing reality television show The Voice. – Rappler.com