Jason Momoa sends 7-year-old Danny Sheehan gifts with 'love from Uncle Aquaman'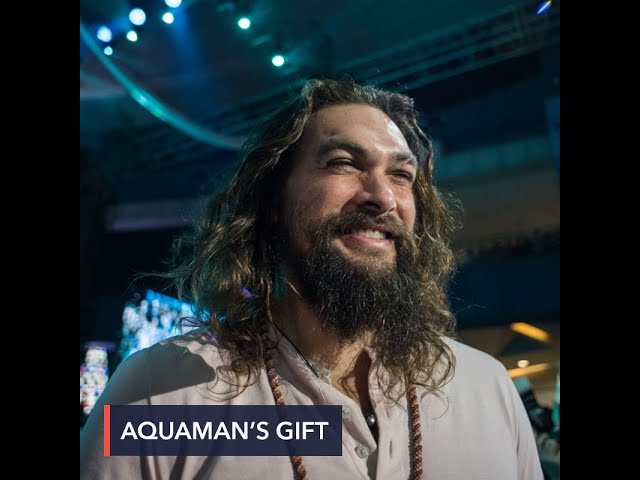 Aquaman himself, Jason Momoa, has bestowed a trident upon a young fan battling a rare form of brain cancer.
Posting on Instagram on Monday, December 7, Jason shared a photo of 7-year-old Danny Sheehan brandishing Aquaman's trident, along with other toys and collectibles from the film.
Danny was diagnosed with pineoblastoma, an aggressive cancer that begins in the pineal gland in the brain.
In another photo, Jason shared a note addressed to Danny, signed "Uncle Aquaman."
"Wanted to share a picture of this amazing boy Danny Sheehan, Natalie his mom sent me this today," Jason wrote in the caption, before thanking Sideshow Collectibles and Warner Bros for providing the gifts.
Jason had earlier called Danny on FaceTime to ask him how he was doing and chat with him. The actor posted the video of their conversation on Instagram, and linked to a fundraising drive for the boy.
Jason made his debut as DC superhero Aquaman in the 2016 film Batman v Superman: Dawn of Justice, before playing him in the standalone Aquaman film in 2018. – Rappler.com