(UPDATED) From playing supporting roles, Arjo has established himself as one of the most versatile actors of his generation
Most people might assume that being the son of veteran actress Sylvia Sanchez played a big role in Arjo Atayde's success. And while it might have helped, Arjo has proven time and time again that he deserves all the accolades and opportunities.
From playing supportive roles to emerging as one of the most versatile actors of his generation, for Arjo, it's all about his love for the craft.
Starting in showbiz
"I've always wanted to be an actor ever since," Arjo told Rappler in a December 2020 interview. He admitted that having an actress for a mom influenced that decision – even if Sylvia herself was reluctant about his plans to join showbiz.
Arjo recalled being part of the youth-oriented comedy show Ang TV at the age of nine. Later, he was pulled out to focus on schooling. "She was stopping me, I hated it," he said.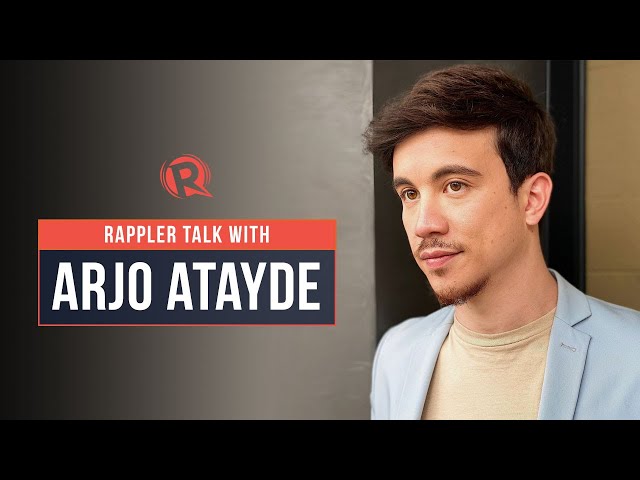 It was only after he graduated from high school that he told his mom that he wanted to focus on starting his acting career. Arjo said that at first, he only joined acting workshops for fun and to meet new people. But halfway into a month-long workshop, he realized that he was actually enjoying what they're doing. "I realized that I like creating this character, that this is fun."
"When I started, I already knew what I wanted. Ever since, I have wanted to be a character actor."
Establishing his own name
Arjo's first notable TV appearance was in the 2012 ABS-CBN fantasy series E-boy. In the same year, he landed his first lead role in the drama anthology series Maalaala Mo Kaya's "Bangka" episode where he portrayed the life of Richard Albaño, the eldest of three siblings who had to swim about two kilometers to accompany his siblings to school. Arjo's performance earned him the 26th PMPC Star Awards for Television Best New Male TV Personality Award.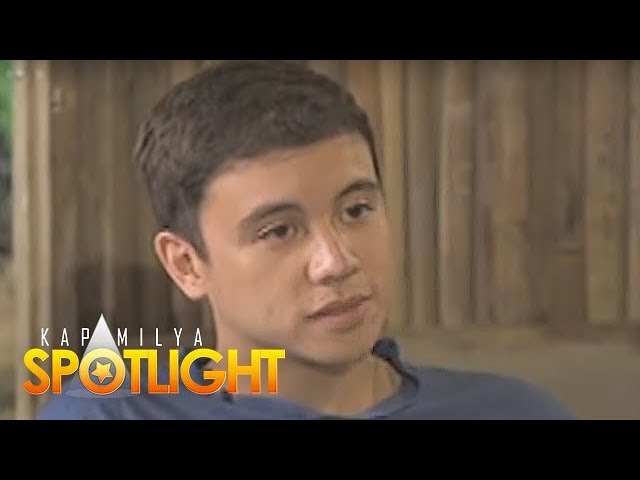 In 2013, he co-starred with Ejay Falcon in Carlo J. Caparas' Dugong Buhay, a performance that earned him Best Supporting Actor from the 27th PMPC Star Awards for Television.
Arjo has also starred in several Maalaala Mo Kaya episodes. In 2014, he won the Best Single Performance by an Actor at the 28th PMPC Awards for Television for a Dos Por Dos episode.
His notable roles include Joaquin S. Tuazon in FPJ's Ang Probinsyano. For two years, he played a character that would become Cardo Dalisay (played by Coco Martin's) most hated enemy. Arjo was named PMPC Awards for Television Best Drama Supporting Actor in 2016 for his performance as Joaquin.
In 2018, he co-starred with his mother Sylvia in the teleserye Hanggang Saan. Arjo played Atty. Francisco "Paco" Alipio.
In 2019, Arjo played Elai Sarmiento, a character with autism, in The General's Daughter. In an ABS-CBN article, Arjo said he met people with autism and watched films about autism to help him in molding his character.
The Autism Society of the Philippines praised Arjo's "sensitive and nuanced" performance. He was also hailed as the Best Drama Supporting Actor at the 33rd PMPC Awards for Television for playing Elai.
In December 2020, Arjo made history as the first Filipino actor to win the Best Actor in a Leading Role award at the 3rd Asian Academy Creative Awards 2020. He was recognized for his role as barber Benjo Malaya in the dark socio-political series Bagman.
"It's a dream come true," he said in his acceptance speech.
Arjo told Rappler he isn't bothered by comparisons to his mom, since he primarily focuses on his own performance.
"I can't explain how things like that actually don't bother me… I pressured myself to do better. I just focus on myself. I told myself that every scene is not a palipas scene. You have to add color if you can, put your heart into it, put your mind into it, and focus," Arjo said.
Enjoying his craft
Despite the awards, Arjo remains humble. "I act, I go home, I talk to my friends… I deal with it differently," he said on why he's not really bothered by the glamor of celebrity life.
Arjo said it's always a challenge to play the villain. "It's stressful, it's very hard, it's not easy… It's fun to a certain point because you get to explore a lot of things more than just being a good character… Being a villain, you have to believe whatever you're doing is real," he explained.
Whatever roles he might portray, Arjo said entertaining viewers will always be his end-goal.
"I like uplifting people, inspiring people, and helping people. It keeps me alive. If you ever give me a scene as an actor and I made people reminisce, it's such a big deal for me. It might be a small thing to others, but it's a big thing for me that people appreciate what I do. I'm just very blessed to be given all these things. I love it."
Arjo added, "Just keep loving your art and be passionate about what you're passionate about."
Beyond acting
In July 2021, Arjo announced the launch of his own production company, Feelmaking Productions Inc. One of the first projects under the company was Hey Joe, a feature that was shot in Baguio City.
The production of Hey Joe, however, turned controversial after Arjo and 9 members of the team tested positive for COVID-19. National contact-tracing czar and Baguio Mayor Benjamin Magalong said Atayde had left Baguio ahead of getting the results of an RT-PCR exam, even if he had showed symptoms.
Atayde, through Feelmaking, said he was experiencing high fever, headaches, and difficulty breathing and had "a pre-existing medical condition," which is why they had to "rush" the actor to a Manila hospital on August 17.
Magalong said Atayde and his team had promised to create their own "bubble" to avoid interacting and potentially infecting locals. The mayor, however, said some of the movie crew had been leaving for Manila during shooting and were not following health protocols imposed by the city.
The Hey Joe team – over 100 of them – are quarantining in a Baguio hotel. Arjo himself has to issue a statement on the Baguio incident. – Rappler.com